Cyberbullying: A topic with far too little attention - general, facts, consequences, legal situation and tips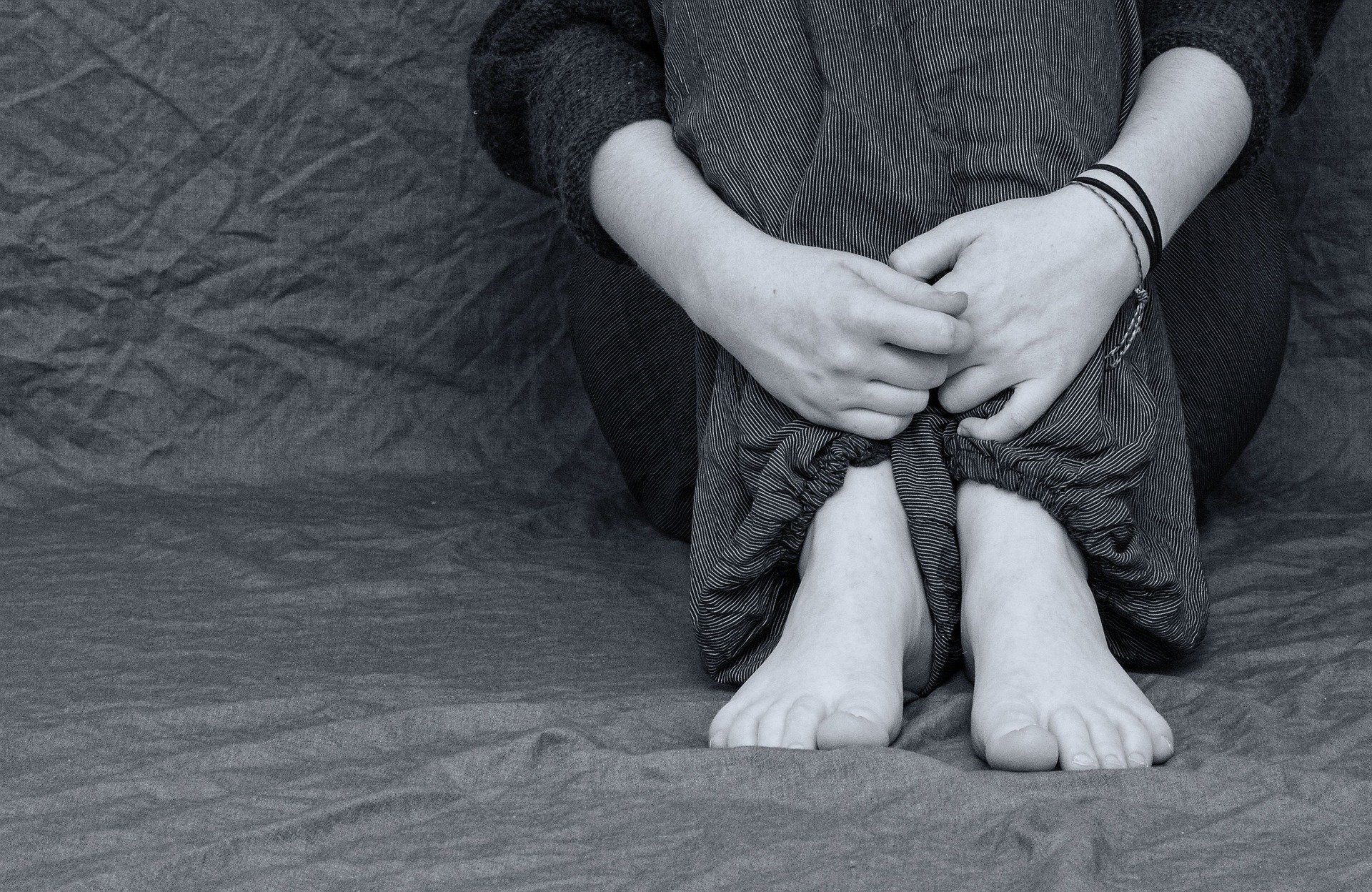 (Post picture: © 2019 pixabay.com)
Often, outsiders do not even notice: the bullying and harassment of other people on the Internet - also known as cyberbullying - happens every day. Although the number of cases is increasing, only very few take the issue seriously and genuinely. A column on a topic on which education and information is important to us.
Technology not only has good sides - we also have to report on these. Due to the networking via the Internet, the spread of smartphones and the continuing rise in popularity of social networks, the cases of cyberbullying have increased sharply in recent years. Why is cyberbullying so dangerous but still underestimated by many? We also clarify the current legal situation on the subject of cyberbullying and provide tips.
Cyberbullying - general, facts and legal situation
How to respond correctly to cyberbullying is what the end of the article is about. Let's start with current cyberbullying facts and figures.
What is cyberbullying exactly?
Cyberbullying is defined as intentionally insulting, threatening, exposing or harassing others with the help of Internet and other communication services over a longer period of time. Bullying takes place on the Internet, mostly in social networks or via messengers such as Snapchat and WhatsApp. Cyberbullying is often combined with blackmail and hacking.
The meaning is clearly defined. Insulting, threatening, exposing using Internet and other communication services is clearly cyberbullying!
When does cyberbullying start?
Cyberbullying begins from the point at which the victim feels harassed by a person or the perpetrator on the Internet. In the case of women, this can be stupid pick-up lines, suggestive comments or other unpleasant things. In the worst case, there is also blackmail with the desire for nude pictures. There are also cases of cyberbullying among men - it can range from posting private or embarrassing photos to or harassment or insults on the Internet. That this is punishable should be clear to everyone. Most victims often do not dare to report the perpetrator because of shame, fear or other understandable reasons. However, this is absolutely necessary so that legal steps can be initiated!
File a complaint and do not let yourself be finished! You can find tips and more information on this below.
Cyberbullying: That's the law
Legal situation in Germany
Cyberbullying is not directly punished by law in Germany. In a case of cyberbullying, criminal code laws can take effect. Often used and relevant here are the criminal offenses "insult, defamation, defamation, stalking, coercion & threat or violation of the highly personal area of ​​life by taking pictures". The specific sentence here depends on the respective offense.
Legal situation in Austria
On the other hand is Cyberbullying in Austria has been punishable and clearly regulated since January 1, 2016. The title of the offense used in the Criminal Code (StGB) is "Continued harassment via a telecommunications or computer system".
A criminal offense is anyone who "in the way […] using a computer system […] which is capable of impairing a person's conduct of life […] continues to be perceptible to a large number of people for a longer period of time Violates honor or makes facts or photos of the highly personal area of ​​life of a person perceptible to a larger number of people without their consent. "Anyone who violates this law is punished in Austria with a prison sentence of up to one year or a fine.
Legal situation in Switzerland
The legal situation of cyberbullying in Switzerland is also not precisely regulated. So here too - as in Germany - facts from the criminal code apply. The criminal offense of "insulting, defamation or threats" is often used here. As in Germany, the sentence in Switzerland depends on the offense.
The legal situation regarding cyberbullying is different in every country. In Austria, for example, it is regulated very precisely in the law. Nevertheless, cyberbullying is a criminal offense in all countries and is not a trivial offense.
Study: Almost every second person knows at least one victim or has already been affected by it
Within the "Cyberlife II" study by the "Alliance against Cyberbullying" association In 2017, around 1900 young people were asked about cyberbullying. Almost three quarters of the young people surveyed stated that they themselves had been insulted or insulted on the Internet. Almost 45 Procent reported spreading lies and rumours. 22 Proten stated that private photos were distributed on the Internet and thus used against them. According to their own statements, almost a quarter of all respondents have already been put under pressure themselves during such actions or have been blackmailed.
In another "JIM" study by the Southwest Media Education Research Association In 2017, out of 1000 young people between the ages of 12 and 19 who were questioned, around 40 gave Procent to know a victim of cyberbullying in their circle of acquaintances. According to the survey, 10 of those cases were Procent more girls than boys are affected. The older the young people are, the higher the proportion of those who have already heard about such a case.
Many young people know a victim of cyberbullying. Adolescent girls are usually more affected than everyone else.
Cyberbullying doesn't just affect the youth
Cyberbullying has now spread throughout society. So gave 30 Procent of the 4 adults surveyed in a German Study by the Alliance against Cyberbullying in the summer of 2018 that I have already had personal experience with bullying or cyberbullying. Regardless of whether, for example, at work or in chats and social networks. Thus, online bullying does not only affect young people - cyberbullying has long since reached adults too.
Compared to the 2016 survey, this corresponds to an increase of 6,4 Procent. In addition, younger people between the ages of 20 and 25 are affected by cyberbullying almost twice as often as the average (18 Procent). In addition, the risk of bullying is 1,5 times higher in women than in men. In addition, men often conceal these attacks.
The bullying and harassment on the Internet has now reached the entire society. More than a quarter said they had already been the victim of an offline or online bullying attack.
Cyberbullying is underestimated: Not "visible"
Compared to bullying in the "real environment", cyberbullying is usually not really visible to outside people. Compared to "classic" bullying, cyberbullying has a crucial difference: Cyberbullying does not end after school or work. This means that perpetrators have - almost unlimited - opportunities to harass their victims around the clock on the Internet.
The perpetrators themselves usually underestimate the extent of the victim's bullying. The reason for this is that the reactions of the victim compared to "offline bullying" are not direct and not so clearly visible. It is not without reason that many perpetrators interpret their actions as "fun" or as not so tragic.
Cyberbullying is visible and possible around the clock. Compared to "classic bullying", it doesn't stop at home!
What are the perpetrators' reasons?
If you continue browsing the current bullying study by the Alliance against Cyberbullying you will also find answers to the reasons of the perpetrators of cyberbullying. Here one comes to the thoughtful conclusion that 80 Procent of the perpetrators have already been victims of bullying themselves and thus commit these acts out of revenge or frustration. The rest of the reasons are made up of jealousy, getting some recognition, or gaining a sense of power. Perpetrators usually aim to finish off their victims and subdue them. The "typical" perpetrator does not show sympathy, insight or remorse at first - later, however, he usually does. In many cases, the perpetrators are not aware of the consequences of bullying.
The reasons for the acts are always different. Researched and frequently occurring traits are, for example, receiving recognition and gaining a sense of power.
Cyberbullying - Impact, Consequences, and Procedures
Content spreads quickly
Once the processed images or other discriminatory content of the victim are online, the content spreads quickly. Since some content can be difficult to delete again without acting quickly on the Internet, content that has long been forgotten can repeatedly come to the public and make it difficult for victims to get over it.
What spreads once on the Internet quickly gets to others - friends or acquaintances then usually know quickly. Content often reappears months later.
Popular "scam": Blackmail with edited nude images of the victim online
Platforms like Instagram usually offer the perpetrators the desired anonymity in order to finish off the victim with edited (nude) pictures. It is not uncommon for such activities to be fakeprofile created under the victim's name or others Profile (e.g. by friends of the victim) for these actions. If the perpetrator has the required "reach", such images quickly got around to other friends or relativesprochen. Since the perpetrators act anonymously, the victim can get scared or unsettled.
Nude pictures are a popular scam used by cyberbullying perpetrators. Most of the time, their victims blackmail the perpetrators so that they do not publish these pictures.
Proproblem: Social networks react too slowly or not at all
If the cyberbullying has already happened and the content is online, the content should be reported to the respective operator as soon as possible. Cases show that social networks like Facebook and Instagram often react much too late or often not at all. Sometimes this content doesn't even violate community guidelines, even though it is clearly about nude pictures or this content is exposure of people - absolutely incomprehensible.
Large social media platforms often take a long time to react to corresponding cases of cyberbullying. However, reporting is always useful!
This causes cyberbullying among the victims
The effects of cyberbullying or other forms of bullying are different for each victim. However, bullying can have serious consequences: Anyone who is bullied can suffer severe health impairments in the long term. Estimated 90 Procent of all bullying victims get physical or mental Proproblems as direct consequences of bullying. Those affected struggle with gastrointestinalProproblems, depression, cardiovascular problems, sleep disorders, personality changes or reduced self-confidence. These effects can extend to suicidal thoughts.
Everyone reacts differently, but cyberbullying can have serious health consequences for victims Procause problems. Physical or mental ProProblems therefore usually do not go unnoticed for long.
Cyberbullying - How to react correctly
Open your eyes and report content!
Should you find out from a person who is affected by cyberbullying and such cases, or if someone's harassing content is posted online - don't look away and react! Even if some attempts to report content are unsuccessful, it is still worth a try. It is absolutely important to inform the person concerned about this and to stand by them.
Did you become aware of any content and see someone being bullied online? Report the content and let the person concerned know!
Secure evidence, report it
Since there are often no witnesses to chat histories or other actions, it is absolutely essential to take screenshots of any harassment. Even if it is "only" about chats: These can be very important in the aftermath when reporting a complaint to the police. The person concerned will be happy to accompany you or - if you are affected yourself - confide in a family member or a friend and report the complaint together.
Save evidence (such as chat logs or pictures) in the form of screenshots and then file a complaint!
Are you affected yourself?
If you are the victim of cyberbullying, keep calm for now. Tell your parents about yours Protrouble or confide in a good friend. If you don't know how to proceed at all: There are a number of numbers in Germany, Austria and Switzerland that you can contact without fear or shame and who will advise you on how to proceed - anonymously and free of charge.
You're not alone. There are various places where you can get help anonymously.
Germany:
Austria:
Switzerland:
Have you already had experience with cyberbullying or would you like to share other findings on this topic with us anonymously (without giving your real name and email address)? Feel free to write us in the comments.
Recommendations for you