From Windows laptop to MacBook Pro with macOS: My experience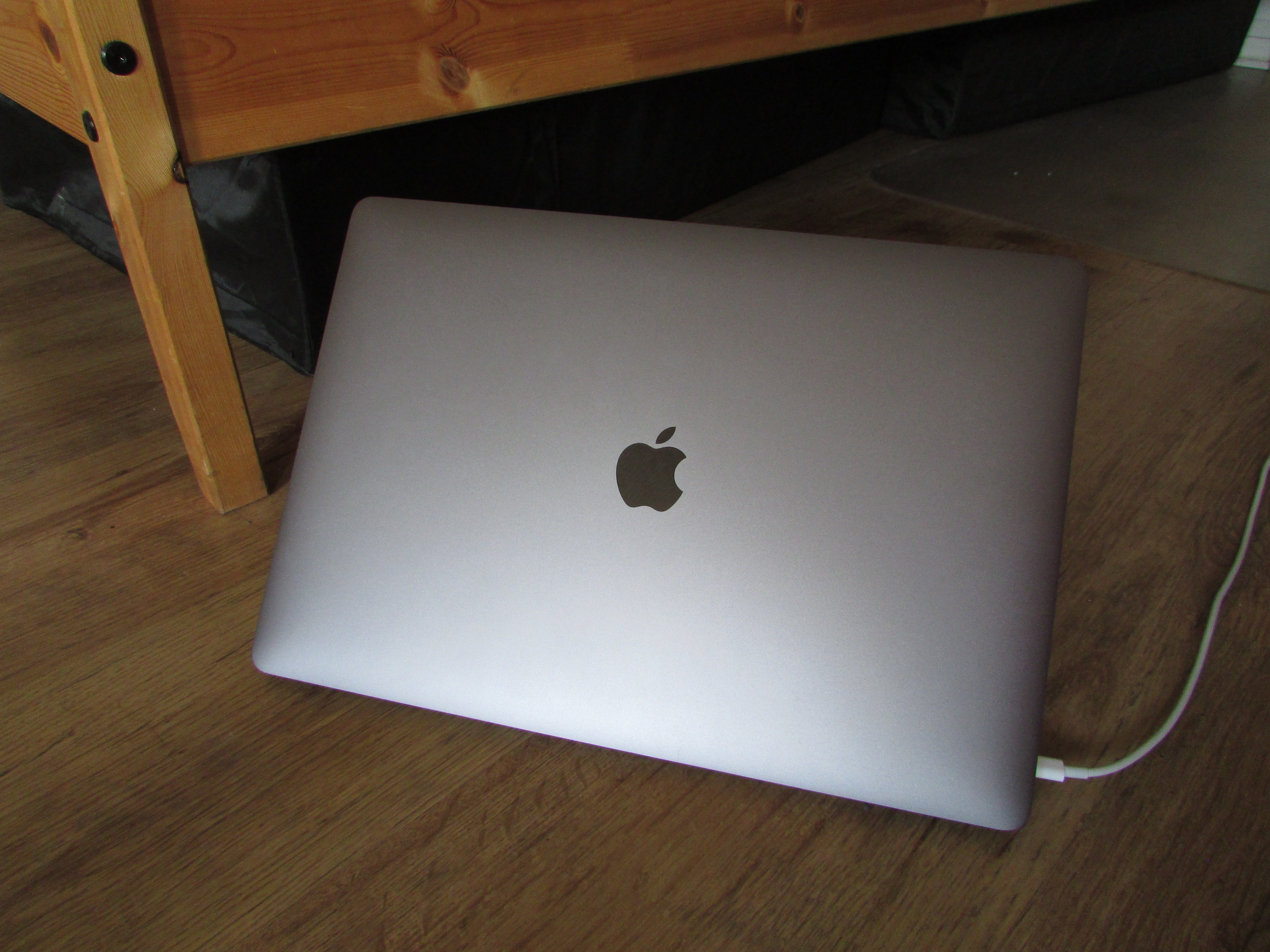 (Post picture: © 2019 TechnikNews)
Over the years I have always used a notebook with Windows as my daily driver. Now I switched to a MacBook Pro with macOS. Here is a glimpse into my experience.
Changing the operating system does not usually work without changes and losses. I also had to get used to the new device in the first few days and learn a few new things. Still, I was able to learn to love some things. I'll go into more detail in this column.
New keyboard shortcuts
On the first day with my new MacBook with macOS, I was mainly busy learning new keyboard shortcuts and practicing typing on the keyboard. Probably the biggest change is that for most things, where on the Windows computer CTRL is used that COMMANDKey right next to the key for setting spaces on the Mac. Another new feature is that the combination for inserting @ signs is not ALT GR + Q but OPTION + L reads.
Then there are peculiarities like the lack of the DEL key. This is achieved through the combination FN + BACKSPACE replaced. In order to be able to memorize the shortcuts better, I downloaded the Cheatsheet app. If you hold after activating the Programs the COMMAND-Key pressed, a "cheatsheet" appears - in the truest sense of the word - with all available key combinations.
Oh oops, there are no function keys, instead there is the Touch Bar - at least in all devices of the MacBook seriesProseries released after 2015. Depending on the app, this small OLED bar displays appropriate buttons that you would otherwise have to reach with the cursor. Is particularly helpful for formatting text: Simply select the desired passage, select the appropriate formatting on the Touch Bar and that's it - you can move to the next text passage with the cursor without first having to go to any other buttons in the Program had to navigate.
Preview: The all-rounder
However, I immediately got used to the preview. As the name suggests, the preview is responsible for previewing files. For (almost) every file that is in the Finder. In addition, the tool comes with a number of useful features, such as rotating photos. But what I found most useful was the signature function for PDFs. One click is all it takes to write the signature on the trackpad and it will appear in the document. Practical! It is also possible to annotate such PDF files without further ado.
What about Windows?
In principle: Windows on the Mac works perfectly. However, there are several ways you can get the Microsoft operating system on your own Mac, and at first I didn't really know which is the best for me. Let's go through the three possible solutions. A little background information at this point: I get Windows for free from the school, so for many there are no additional costs for this.
The first option: boot camp. Bootcamp is an officially supported way by Apple to be able to use other operating systems on the device. For this purpose, the integrated hard drive is "divided" (partitioned) so that a certain (and not variable) part of the memory is responsible for macOS, while the other operating system - in my case Windows - spreads over the other part. The disadvantage is that I had to give up at least 64 gigabytes for Windows, although I often only need it once a week and I only had 256 gigabytes available. So this way fell flat for me.
The second solution would have been a virtual machine, such as VMWare Fusion or Parallels 15. However, this had two disadvantages. Good software costs, and it wasn't worth it, considering that Bootcamp would have been free in my case.
However, I decided to install Windows To Go on an external SSD with a USB-C port, as I had one available. I managed that with the instructions from the Internet. Now I can select the hard disk with Windows like a boot camp partition and boot with Windows.
In this regard, I can say that if you need another operating system most of the time, you shouldn't buy a Mac anyway. But I am quite satisfied with my solution because it works reliably and is also very high-performance. In fact, it was also possible for me to start one or the other game like this.
Four times Thunderbolt 3: is that possible?
Apple is known for banning ports from their devices, and so did the MacBook in 2016 Pro. Since then, you've only gotten four Thunderbolt 3 ports (and a headphone jack, of course - hallelujah). Of course, you ask yourself whether that isn't totally cumbersome when you feel you need an adapter for everything.
For my part, I can say that the loss of the ports didn't bother me at all. All of my files are stored in the cloud so I never have to plug in a hard drive. And when I need the Windows To-Go I mentioned, this hard drive has USB-C anyway. But then I need an adapter to connect SD cards.
I find the latter a little strange as an SD card isn't much higher than a USB-C port. In my opinion, this would have had enough space in the device. In the end, however, everyone has to decide for themselves whether they can cope with the situation or not.
Little strange peculiarities
I then noticed two things that frustrated me a little.
First of all, I don't understand why items in the context menu (right-click) are partially hiding behind others. For example, it happened to me that I wanted to copy a path to a file, but I couldn't find the right option. This only appeared when I got the OPTIONButton held down. In my opinion, you could simply expand the menu here.
Second, I find it odd that apps and Prodoesn't just close when I click the red icon in the top left corner. No, I have to take the station wagon instead COMMAND + Q finally end what is closed - another key combination that I (te) have to get used to.
From Windows to macOS: conclusion
In conclusion, I can say that I'm sticking with my MacBook Pro familiar with macOS. I was aware from the start that the device would be accompanied by a small phase of conversion and this passed faster than I thought. If any of you readers are thinking about switching from Windows to macOS, I would think about whether you can actually do your own work on the device. If you then get involved with all the news as soon as you have the notebook, nothing can go wrong.
Recommendations for you