Home office due to coronavirus: My personal tips and experiences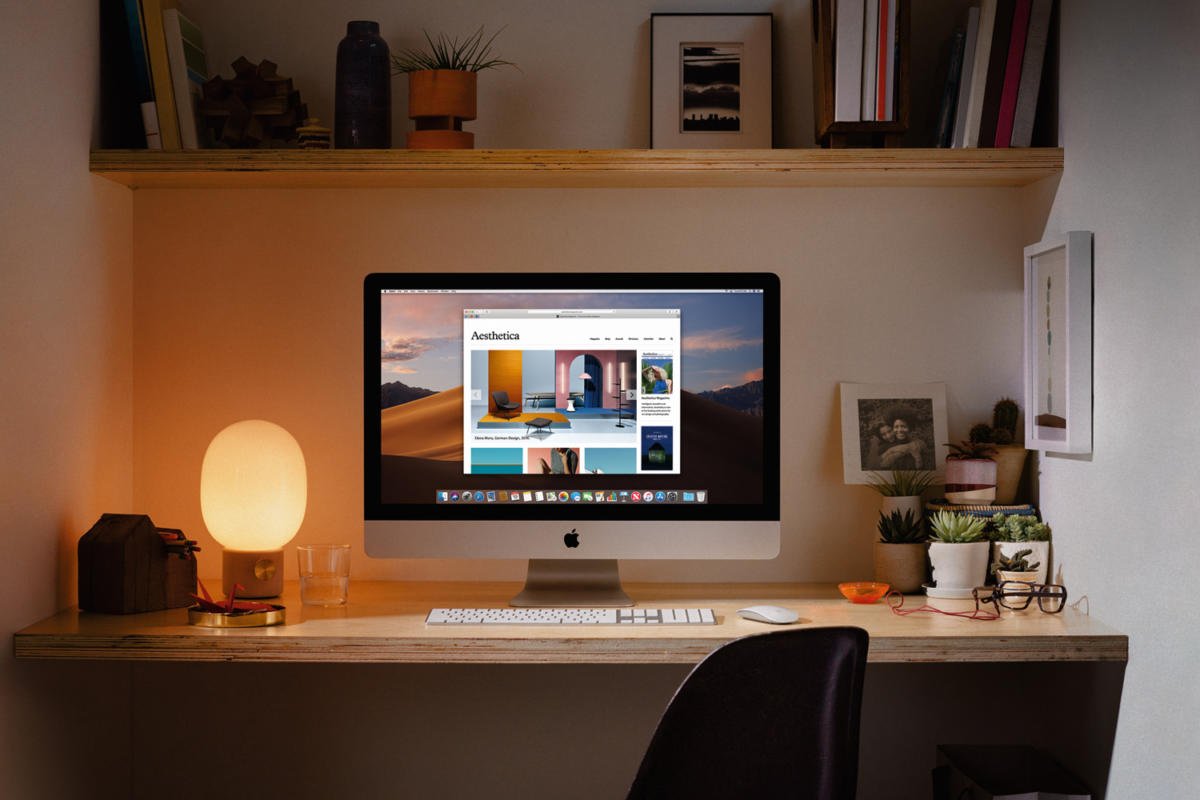 (Post image: © 2020 Apple)
The spread of the corona virus is forcing many companies and schools to switch to home offices. Since that may be overwhelming at first, I want to share my personal tips and experiences.
Home office is also rather new in 2020 for many companies and especially for schools. Communication and the dissemination of information, in particular, but also personal discipline can often fail. Due to the spread of the corona virus, more and more are now forced to follow the modern trend. Here I would like to share some tips that will help me to work better at home. I also want to talk about my previous experiences.
Working in your pajamas?
The first thought that comes to people when they hear the term "home office" is that these people only work in their pyjamas, preferably from their beds. I personally don't think so though procan be productive and also knows that many people think alike.
Um right progetting up at a fixed time and having breakfast has proven to be effective for me at the moment. During breakfast there is usually a podcast, music or I read the latest news from time to time. That makes me wake up a little better. After that, I currently go to the bathroom every day to freshen up. I don't stay in my pajamas either, no, I put on my normal day clothes. For me, this is a signal that a normal day is about to begin.
Drawing up plans and to-do lists is also a great help for me. I am currently proceeding in such a way that I am in stuff 3 Schedule my to-dos and then im Google Calendar Time blocks determine when I process these tasks. Lunch breaks and workout blocks are also defined in this calendar.
Der Arbeitsplatz
Many will probably also use the following Proproblem: What should my workplace be like? The current situation for me is that I have a fairly large desk, a MacBook Pro 15" and an iPad (for use as an additional monitor) available. The displays are large enough for my purposes, which is why I borrowed my monitor from my mother. Optionally, I can also use a Magic Keyboard and a Magic Trackpad. If you have a small laptop, I strongly recommend looking for a larger monitor, as working on it can be pretty tiring on the eyes. A comfortable chair can do that Proalso increase productivity. There should also be enough sunshine, if I have my way.
I also like to have a glass of water or cola or a can of Energy Cola nearby. A small bowl of sweets is also not bad now and then 😋. In my opinion, a little music in the background can never hurt.
Communication and collaboration with colleagues
The next hurdle comes in the way of many when it comes to communication and collaboration with colleagues.
For short and concise conversations, I have very good experiences with Slack and Microsoft Teams did. Both allow conversation in channels (comparable to groups). A thread can also be opened for each message in order to be able to discuss the topic further. Chatting in smaller groups or with just one person is also possible. Files can of course also be shared. Otherwise I use Hangouts and the chatter function of the CRM system Salesforce very often in my part-time job.
I would not use email services for this type of communication, as many short messages can quickly lead to chaos in my opinion.
In my experience, if deeper conversations are necessary, a small video conference can help. Microsoft Teams would already offer a suitable function. For companies that rely on G Suite, Hangouts Meet is very useful because it is integrated with the rest of the tools. Zoom I've never used it before, but it should also be very good.
In order to arrange such a meeting, it is advisable to use an online calendar. I myself rely on the Google Calendar for this. If you create an appointment, you can send invitations to other people via email. For G Suite customers, a link to Hangouts Meet is automatically attached as soon as the creator adds more people. If I'm not mistaken, Outlook has similar functions, but I never use them.
When it comes to collaborating on files, come alone Google Drive and OneDrive in question for me. Shares can be easily created so that several people can work on the same files quickly and easily. The stand is the same for all participants. Office files can even be edited with Word, Excel or PowerPoint or with Docs, Sheets or Slides - even in real time with others.
And what about social contacts?
Basically, I think that you should definitely maintain regular social contacts if you spend more than half of the time in the home office. Social contacts are simply important so that you don't get lonely at home. However, it is now a little more difficult with the corona virus, as the governments in Germany, Austria and Switzerland have largely imposed curfews.
A reasonably good substitute for me are chat services and video calls. For example, in my part-time job, there is now a Hangouts Meet every morning for coffee, general conversation and the exchange of personal news. I also use FaceTime regularly with my girlfriend.
These video calls can then also be combined with online multiplayer games. What I find particularly funny is playing QuizDuell and HayDay with my girlfriend during FaceTimen. My favorite multiplayer games are also Risk, Soccer Stars and 8BallPool.
The fresh air is also good for you
Last, but not least: You should also get some fresh air.
At least in Austria it is currently (still) possible to stretch your legs in the open air. So far it has proven to be particularly effective for me to walk around the houses in my settlement after lunch. For me personally, this is a good, short balance to the work that is waiting for me at home. In addition, the fresh air increases my brain power. Twice pro week I also want to go running during these times.
Home office: short conclusion
Working from home can definitely be a change for some people, because it's just not part of everyday life these days. But with the right tricks, it's a lot easier to deal with. It is particularly important to probeer what works best for you.
Recommendations for you