>> Test the latest technology and much more: apply to us! <
Samsung Infinity Flex Display: Are Foldable Smartphones the Future?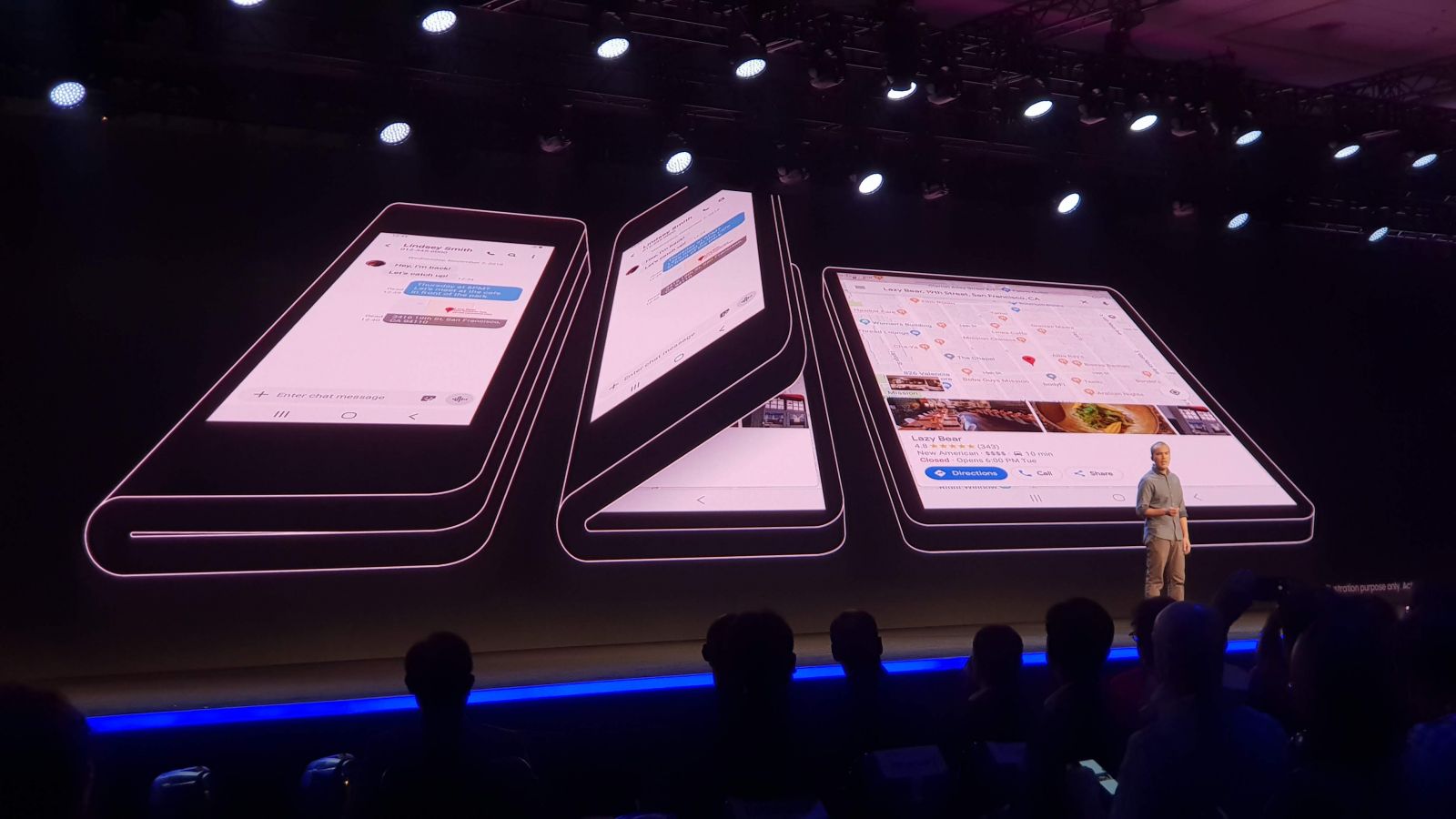 (Post picture: © 2018 Samsung / Screenshot)
Samsung has at its developer conference in early November in addition to the new One UI Surface shown the second foldable smartphone. The concept behind it is called Infinity Flex Display. But is that the future? An opinion on it.
In the next few years and even months we need one thing in the smartphone market: innovation. Next to borderless displays with notch, four cameras on the back, Und Fingerprint sensors in displays we don't really have a lot of new products on the market at the moment. Now, slowly folding smartphones are becoming popular. Royole has already shown the way with the "Flexpai" smartphone: Samsung followed suit this week.
Foldable smartphones - such nonsense or is it useful?
Sure - the advantages of a foldable smartphone are obvious. On the one hand, having a large display for videos or for leisurely surfing on the couch instead of the tablet and, on the other hand, being able to fold the smartphone down to a compact size for on the go. But it actually sounds better than it really is in reality.
Chunky, not robust, expensive and thick bezels
For me personally, these three points speak against this technology at the moment. How will you manage to create a thin, durable and fairly rimless smartphone in the future? If you look at the latest concept from Samsung with the "Infinity Flex Display", you can see very, very thick edges when folded.
Samsung's concept smartphone, for example, has a display diagonal of 4,58 inches in 21: 9 format when folded - the format in particular is very unfavorable here. If you unfold the smartphone, on the other hand, you get a generous 7,3 inches in 4,2: 3. Again, the format is relatively impractical. How should you be able to watch videos without borders on an almost square display? So you lose at least a quarter of the display area again.
Interest in tablets is decreasing - why should I do that?
The interest in tablets has been declining for years, although the tablet market is currently quite saturated and diverse with numerous models from various manufacturers. While one according to Statista sold around 3 million tablets in the third quarter of 2014, the high point, we now have sales of around 79 million tablets.
If interest is clearly waning: why do we need fold-out smartphones to replace tablets? Anyone who needs a large display is guaranteed to use a tablet or one instead of thick and fold-out smartphones Convertible (Surface & Co.) - even if he then has to carry two devices with him.
Conclusion: An interesting concept with an unsolvable one Problem
In general, the concept of an "expandable" smartphone is interesting. However, there are currently - and will probably be in the future - more disadvantages than advantages of such a foldable smartphone. The unsolvable ProThe problem here will be the thickness and robustness. Displaying the content without borders is always a Proremain a problem - a mathematically unsolvable one Prostated problems.
Of course you can come up with arguments such as "Android is already ready for this" or "That will be no (t) ch" - I personally am not convinced of this and I still believe that this trend will not prevail. Even if you didn't always think so with notches and face recognition.
Last year I took a close look at smartphone innovations in 2017 in a column. Here you are welcome to read it.
Recommendations for you