Visit to OPPO Germany including Q&A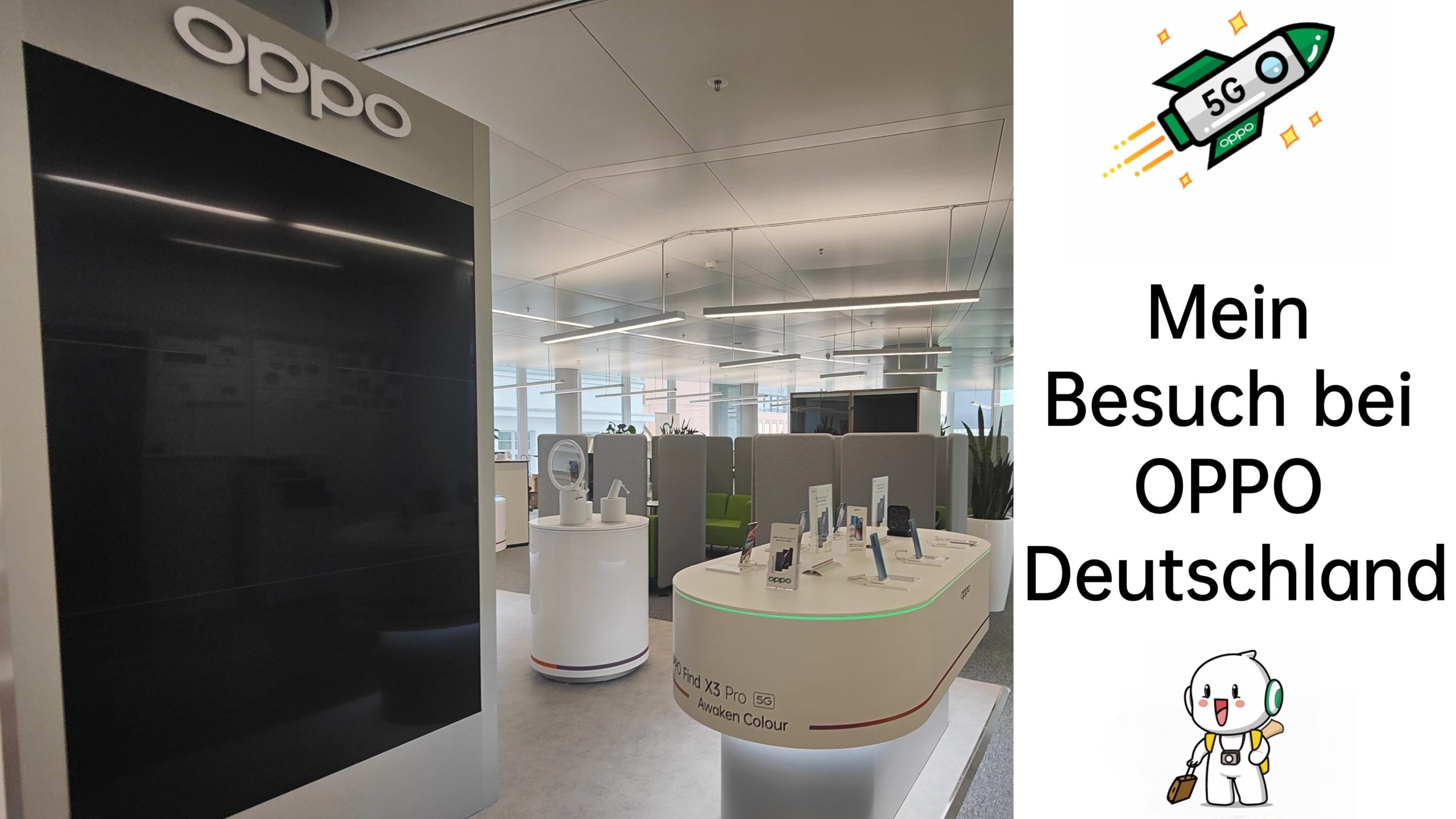 (Post picture: © 2021 TechnikNews)
I was allowed for TechnikNews Pay a visit to OPPO Germany in Düsseldorf. You can find out what I experienced there in this article.
I was invited by Peter Manderfeld (press spokesman at OPPO Germany). Of course, I noticed this and now report on my visit to OPPO Germany.
Questions to Peter Manderfeld
Of course, I also brought a few questions with me, which were answered right away. Of course I don't want to withhold this.
Where do you see disadvantages at OPPO? What could be better?
Answer from Peter Manderfeld:
A big challenge for us is brand awareness, we're still new to Germany, but we're working on it. In July, for example, our first TV spot ran on German television. In addition, we were visible as a partner of tennis at the French Open and Wimbledon. In addition, we used the time during the lockdown to strengthen and optimize our presence in retail. All of this gets us attention in a broad target group and helps to increase brand awareness. Overall, we found that OPPO is much better known and more relevant than it was six months ago. For example, while we were mainly present in the trade press in 2020, this year prominent mass media reported about our products and our company.
Why are your devices priced the way they are? What's the strategy behind it?
Answer from Peter Manderfeld:
Our goal is to gradually become one of the most popular premium brands in Germany. Of course there are currently many newcomers who are now trying to gain a foothold here. It is important to understand that the competitors sometimes have a different focus. With our brand, we stand for a premium product that is characterized by the use of high-quality materials, very good workmanship and exceptional design. Anyone who picks up our smartphones will notice it immediately. We also offer sophisticated technologies. This means that it is not always our aim to be the first on the market, but the best. We are addressing a different customer group than companies that focus on the best price-performance ratio.
Where do you see the advantages of OPPO products compared to the competition?
Answer from Peter Manderfeld:
With our products, we rely on high-tech, special materials that are first-class workmanship and a premium design. For us, it's about giving our customers the best user experience. This is exactly how we want to convince customers, not just with a pure data sheet. OPPO develops and manufactures its products in-house. In fact, 70% of the production is in our own factories. That is extraordinary in our industry. This not only makes us independent, but also gives us the opportunity to monitor the production process almost completely and thus to control the quality.
What about in the future with larger storage variants?
Answer from Peter Manderfeld:
Our own market research has shown that only a small proportion of users require more than 200 GB and most users use less than 80 GB. A storage capacity of 256 GB is therefore completely sufficient for many users.
My impressions from the OPPO Germany headquarters
Since I now had the chance to visit OPPO's Germany headquarters, I couldn't help myself and of course took a few photos. Here is a gallery with my impressions. Incidentally, OPPO has already taken up 2 floors. The West Europe team sits on one floor and the Germany team on the other. They now employ around 60 people in total.
Recommendations for you