Why I switched from the Samsung Galaxy S10 to the Redmi Note 10 Pro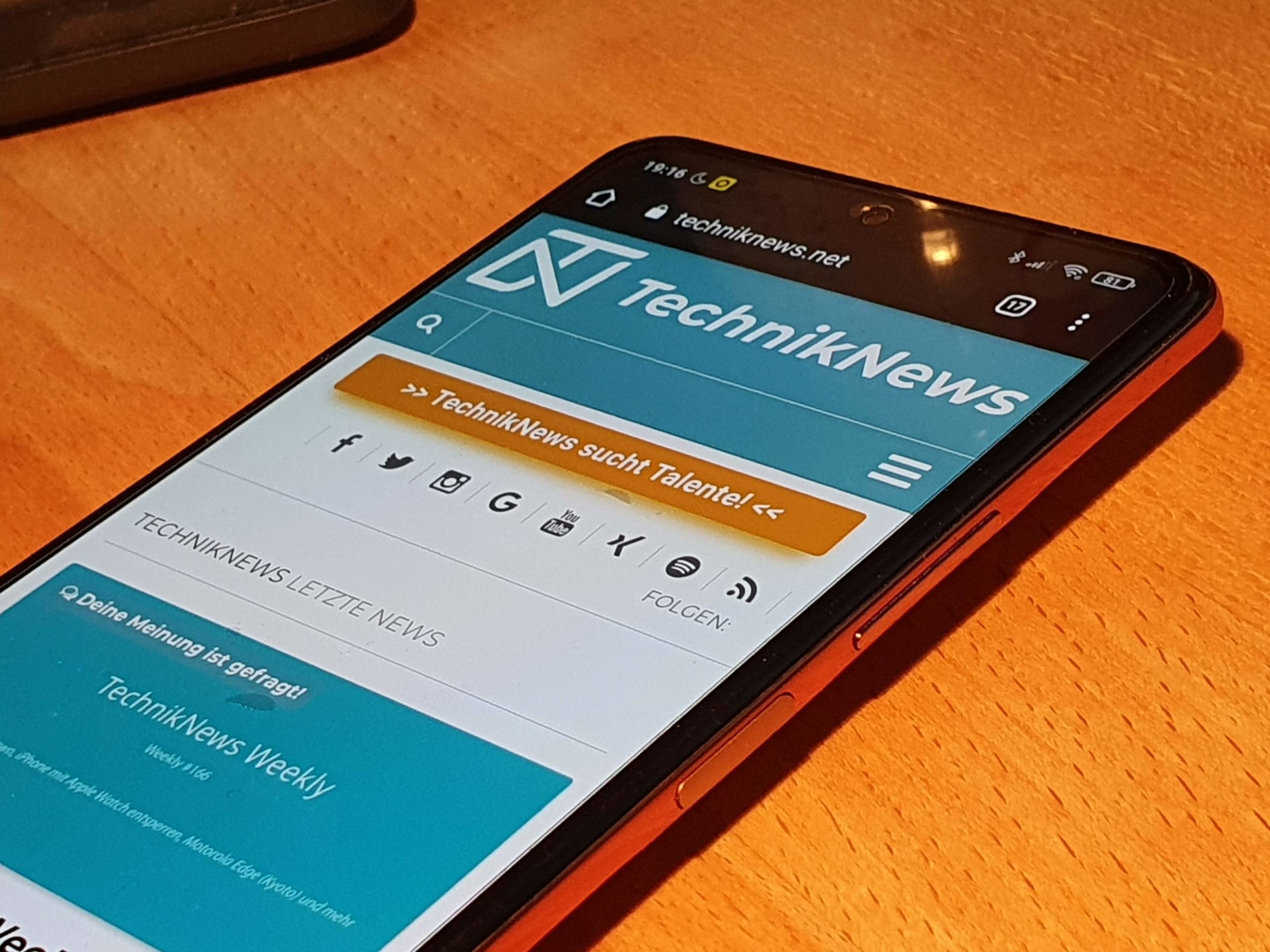 (Post picture: © 2021 TechnikNews)
In the meantime I have already tested a number of mid-range and entry-level smartphones. Last year, the OnePlus Nord, the Poco X3 NFC and the Galaxy A51 particularly stood out for me. But the Redmi Note 10 Pro is also an exciting device, which has now become my daily driver.
Exactly two years ago I started testing smartphones on a regular basis. During this time I was able to try out the best of the best smartphones on the market - with 100x zoom, 65 watt fast charging, foldable display and mostly with a super-fast processor. But there was also something happening in the lower price segments, including the Redmi Note 10. You can read in the following column why I have grown fond of this smartphone and why it is now my daily companion.
Display
The Note 10 Pro has a fantastic display for its price. At 6,67 inches, it's big, especially 0,5 inches larger than my S10, but I've gotten used to it over the past two years. OLED technology and a 120 Hertz refresh rate are also supported, which only makes the panel even better. This is unbeatable in the price range up to 300 euros and feels a lot better than my S10. This also supports OLED, but not 120 Hertz. The display is the best I've seen in a smartphone under $ 300 in the past two years.
Hardware
A Snapdragon 732G is used as the SoC, which is combined in my "Mi Fan Festival Edition" with 8 gigabytes of RAM and 128 gigabytes of internal memory. This package is a bit weaker than an Exynos 9820. Do you notice anything about it in everyday life? No, absolutely not. The Exynos has slowed down over time and is now at least as good or bad as the Snapdragon. It remains to be seen whether the Snapdragon processor will also slow down over time. I notice small differences in performance in the camera app. The pictures process a little faster on my S10, but that's not a strong argument for many users. The RAM is identical in both models, but the memory is a bit smaller than in my S10 variant. 128 gigabytes is (currently) sufficient for me. My S10 has slowed down over the years. The Xiaomi smartphone is a little slower, but it also feels faster thanks to the help of the software.
Furthermore, both devices have a headphone connection. Since I like to connect a microphone for video recordings by cable, this is important for me. I will probably miss that in future devices. Just like the microSD slot on both smartphones. However, the Redmi Note 10 Pro offers a special feature: an IR blaster for controlling televisions or other devices.
5G is missing as connectivity, but so far that is nothing more than marketing anyway. Unless, of course, you have an 80 euro contract with Telekom or Vodafone and live in a big city. In this case you would be better advised with the Mi 11 Ultra anyway. Otherwise, NFC, Bluetooth 5.1 and GPS are at the start.
Cameras
The Redmi Note 10 Pro is equipped with a 108 megapixel main camera, an 8 megapixel ultra wide angle camera, a 5 megapixel macro camera and a 2 megapixel camera for depth information. At first glance, it sounds just as good as the cameras on the Galaxy S10.
The Redmi takes good pictures, but they can't quite keep up with the Galaxy S10. But they are doing well, especially for the EIA. The 108 megapixel camera takes good photos, the colors are well coordinated and the sharpness is also convincing. But especially with backlight or objects (such as plants) the images become more spongy.
The ultra-wide-angle and portrait cameras are also more sophisticated on the S10. With the ultra-wide-angle camera of the Redmi Note 10 Pro, the colors are not as mature and the shadows are too strong. But this can possibly be fixed with an update. The macro camera is relatively dark, but the S10 doesn't have any for it. Portraits with the Redmi Note 10 Pro work surprisingly well, especially when recognizing people.
The bottom line is that the cameras of the Redmi Note 10 Pro cannot quite keep up with those of the S10, but the devices also appeal to a completely different target group with regard to the RRP. So the comparison is a little bit unfair.
Accumulator
The main reason for my switch was the battery. The Redmi Note 10 Pro has a 5020 mAh battery, which is recharged with a fast 33 watts via USB-C - Xiaomi offers fast charging and a large battery for the price. After the Note 7, Samsung still doesn't seem to dare to install faster charging and a large battery. That was with the S21 It's better, the S10 was limited to 3400 milliampere hours, which are charged with a maximum of 15 watts. In a direct comparison in particular, there are worlds in between. Xiaomi does not use wireless charging for this. But you generally have to do without that in the middle class, the feature is not installed by any manufacturer.
But how is the battery life? I can get by with my S10 for a maximum of one day, and even less if it is used a lot. The constant thought of hanging on to the slow charging cable right away is maddening. This is not the case with the Redmi Note 10 Pro. One day is easy, in lockdown I can even get through two days without charging. But this is also due to the fact that the wireless network at home is rarely used and the focus is not on the smartphone, but on the PC. I used the device at 120 Hertz, with 60 Hertz you can safely use the device for a few more hours.
Software
Samsung's OneUI is my favorite UI and it was difficult to part with. MIUI also offers fast animations, many setting options and has become much clearer in recent years. Samsung promises all of their devices at least three years of software upgrades. Xiaomi only brings an upgrade to Android 12 for its Redmi series, but three MIUI skin updates. MIUI 14 will therefore continue to be based on Android 12. Unfortunately, that's a shame, because many users want to use their smartphone for several years.
Summary
Why did I switch to the Redmi Note 10 Pro now? Because it gets the basics right. Great display, good hardware, high-resolution cameras, large battery with short charging times and fast software. It is true that functions such as wireless charging, very good cameras and a longer software update cycle are foregone. You save a lot of money for that.
Thanks to Xiaomi Germany for providing the Redmi Note 10 Pro for a longer period of time.
Recommendations for you