>> Test the latest technology and much more: apply to us! <
iPadOS 13.4: This is how the new mouse support works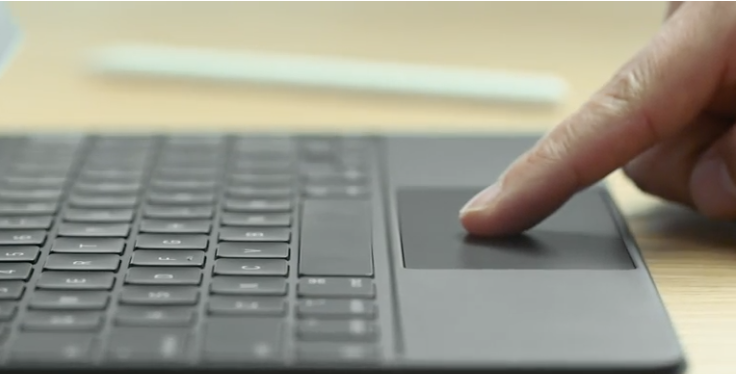 (Post image: © 2020 Apple)
Apple got us a new one this week iPad Pro shown. At the same time, a new "Magic Keyboard" accessory with trackpad and mouse support for iPadOS 13.4 has been announced. But how does it work?
IPadOS 13 has been available since September. You can find a point deep in the Accessibility settings that allows the mouse and trackpad to be connected to the tablet. However, that was never more than an accessibility setting. In addition, not much happens when an input device is connected, except that a small, black (and in my eyes ugly) point appears on the display, which replaces the finger.
Well, Apple has come up with the new iPad Pro a keyboard accessory with a trackpad is shown. At the same time, "real" mouse support was saidprochen, who is on board from iPadOS 13.4. But what are the differences to the existing setting in Accessibility?
iPadOS 13.4 mouse support: how it works
Even if you get a bit of an impression of the functionality on the website of the company from Cupertino, a video in an article by The Verge best how Apple implemented the whole thing. In this, Craig Federighi from Apple shows how the manufacturer has implemented mouse and trackpad support.
When you connect a mouse (or a trackpad), a small black point appears again. But I like this one better because it was designed a bit simpler. You can now start operating as normal. Right-clicks are even supported, which can call up context menus. It gets exciting when you approach an app with the cursor, for example. Then the cursor changes and "fixes" the app, which looks similar to the tvOS home screen for the Apple TV. The best way to see what I'm talking about is in the video. The same works, among other things, with the buttons in the calendar and notes app. For word processing, the cursor is transformed into a small marking tool, which greatly simplifies editing.
Apple has also integrated some gestures for trackpads. If you swipe up with three fingers, the multitasking menu opens. The same downward movement brings up the homescreen. If you swipe left or right with three fingers, you can switch back and forth between the open apps. Slide Over is started when you move the cursor to the right and the typical scrolling gestures naturally also work.
All in all, I am convinced of the new system. Sure, rumors have already said that Apple wants to bring full mouse support to the iPad. However, I don't think anyone expected that the feature would be implemented so intuitively.
iPadOS 13.4 will be available next week.
Recommendations for you