Zoom alternatives: An overview of five popular video conferencing services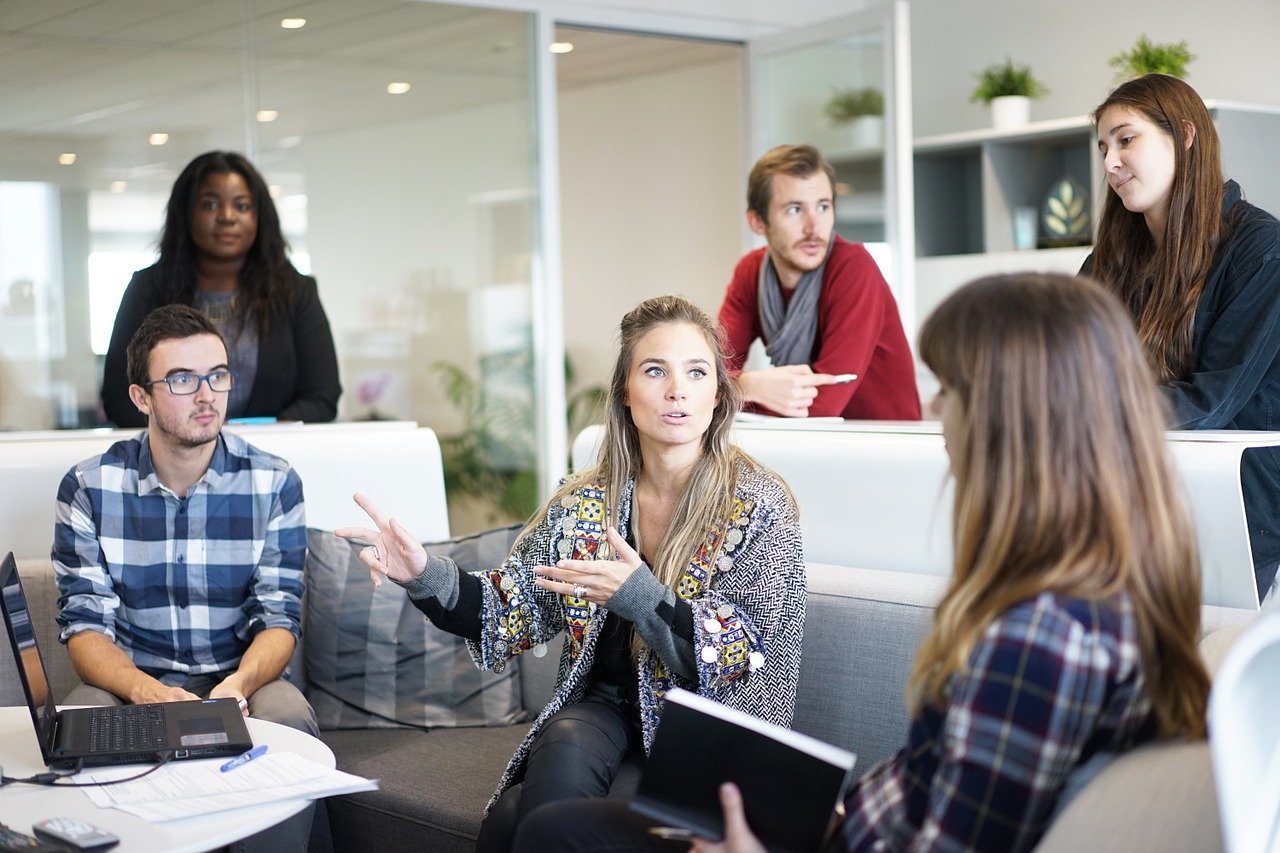 (Post picture: © 2020 pixabay.com)
In recent weeks, data protectionproproblems around the video conferencing platform Zoom made waves. There are also many other popular and good video conferencing services. In this guide, we present five alternatives to Zoom.
Of course, every video conferencing service has its drawbacks, but Zoom hasn't really made a name for itself in the past few weeks. There have been several privacy scandals like where strangers could easily join meetings. Or simply passwords for an account with Facebook verification could be handled. With the latter option, you could access any account.
In the meantime, however, Zoom has reacted and the objected Proproblems fixed. Nevertheless, companies like Tesla, Google or the federal government in Germany have forbidden their employees to work with Zoom. If you are no longer allowed to work with Zoom or are simply looking for an alternative - no Proproblem We introduce you to five other video services.
Jitsi
With Jitsi you have a fully equipped video conference service that you host on your own server. Alternatively, you can also directly use the tool's servers. In addition, Jitsi is also open source and is used by hundreds of developers around the world on Github developed. Up to 150 participants pro Meetings are currently supported. You can create a meeting simply by giving it a name. Optionally, you can also set a password for your meeting room. With video conferences, you can also display 20 people at the same time in a grid view.
The only drawback is currently the two apps for Android and iOS, which look a bit old-fashioned. There is also no desktop version of the tool - Jitsi currently only runs in the browser. However, the optimal user experience can only be achieved in browsers based on Chromium (Chrome, newer MS Edge, Opera) and Safari. Occasionally, participants' videos freeze in Firefox. So there is still room for improvement here.
We too of TechnikNews provide a Jitsi server, which you can use free of charge. The servers are located in Germany and are subject to EU data protection law. You can reach this at: https://meet.techniknews.net
Advantages:
Open Source
Several participants can be displayed in parallel
Self hosted
Easy to use
Good video & sound quality
No registration necessary
No download of a client necessary
Screen transfer possible
Disadvantages:
Old fashioned apps for Android and iOS
No desktop app
Probleme in the Firefox browser
No file exchange possible
Microsoft Teams
The collaboration tool Microsoft Teams should also be familiar to everyone. All companies and teams with Office 365 have already included it free of charge. There are also Microsoft Teams also as stand alone Productwhich, with a few cutbacks compared to Office 365, even comes free of charge. In contrast to Jitsi, Microsoft Teams is not open source and the location of the data storage could also be outside the EU.
With its special teaching functions (such as setting tasks), it is also well suited for school classes. Since many schools already use Office 365, the school's IT admins can easily activate Microsoft Teams for all users.
In addition to a web interface, there are also apps for Android and iOS. A desktop client is also available. This is the biggest shortcoming with Microsoft Teams Proproblem with the notifications. I use it myself every day and have not yet received a single notification of an event in a team. In contrast, getting notifications works in private chats proflawless.
Unfortunately, the disadvantage of video chats is that Microsoft Teams currently only allows four people to be seen at the same time. Although the video is switched to the people who are currently speaking, you may have to switch between the participants manually at larger conferences in order to really have seen everyone. But this weak point is supposed to shortly (announced in May 2019) to be fixed by nine simultaneous videos.
Advantages:
Can also chat in addition to video telephony
Easy file exchange
Integrated in Office 365
Good apps for Android, iOS and desktop
Screen transfer possible
Disadvantages:
You can only see four people at a time
Any participant (not just the leader) can kick or mute someone else from the meeting
Often not arriving notifications
Location of storage of the data unknown (possibly not in the EU)
Google Hangouts (Meet)
Hangouts from Google, that's still there? Really - considering how many times Google has crushed a messenger in the past. The classic Google Hangouts should still be familiar to Android users in particular - the app used to be preinstalled on all smartphones with Google services. So you can still use the classic Google Hangouts for free for audio and video chats - but all participants need a Google account for this.
Some time ago, Google did Google Hangouts Meet which is only available to G Suite customers. Thus, with a private Google account, you can only join meetings from the owner of a G Suite account, but not start them yourself. For example, you can have a maximum of 16 participants displayed at the same time with Google Hangouts Meet, which is limited to ten simultaneous videos in classic Google Hangouts. In addition, the difference between the two services lies in the number of maximum participants: In Google Hangouts you can hold a conference with up to 25 people, while Google Hangouts Meet currently allows 250 participants.
Advantages:
Good apps for Android and iOS
Up to ten participant videos at the same time (up to 16 for the paid Hangouts Meet)
Regular improvements (e.g. AI features for better quality)
You can join meetings without a Google account (only for Hangouts Meet)
Disadvantages:
Complicated subscription structure (the free Hangouts and paid Hangouts Meet don't work together)
Maximum of 25 participants in a conference (with free Google Hangouts; otherwise 250 participants)
Location of storage of the data unknown (possibly not in the EU)
skype meet now
Skype's Meet Now is a newly launched service of the once-popular video chat tool. This is also operated by Microsoft and uses the same codec as the well-known Microsoft Teams - so the functions are quite similar here and the video & audio quality is identical for both services. Unlike Microsoft Teams, you can, like Jitsi, without downloading a client attend meetings. It's the same here too Proproblem with Firefox: when using the browser, the web interface does not work and you have to download Skype. When using Edge or Chromium-based browsers (Chrome, Opera) it should not Progive trouble
The leader of a meeting opens the website of skype meet now and generate an invitation link. This can then be shared with other people and you can start a new meeting - without downloading Skype, but still with full functionality (chat and more). As with all the other services already mentioned, it is also possible to split the screen here.
Since Skype Meet Now - as mentioned above - uses the same codec as Microsoft Teams and you don't like the audio & video quality, you shouldn't use Meet Now. It really is a scaled-down Microsoft Teams with all the advantages and disadvantages (e.g. the only four simultaneous participant videos).
Advantages:
Can also chat in addition to video telephony
Easy file exchange
No download of a client necessary
No registration necessary
Screen transfer possible
Free file & chat storage for up to 30 days after the link was created
Disadvantages:
You can only see four people at the same time (as with teams)
Location of storage of the data unknown (possibly not in the EU)
Cisco webex
The last solution presented here is likely to be known to very few. With Webex, the network company Cisco also has a video conference service with it. The restrictions are like Zoom, and the subscription models don't really differ from each other either. Until recently: now it is free plan of service much more attractive, there are no longer any restrictions on the duration of the meeting. Also, there can now be 100 participants in a meeting instead of just 50 before.
Things like screen sharing & Co. are also available here - but file exchange is not required in the free version. Cisco also offers apps for Android and iOS. However, compared to the other platforms - which often offer a web interface - Cisco Webex lags significantly behind. The platform does not seem to be fully developed yet.
Advantages:
Apps for Android and iOS
Share the screen on your smartphone too
Disadvantages:
Registration required
No web app (download of the client required)
No chats & file exchange in the free version
Location of storage of the data unknown (possibly not in the EU)
Recommendations for you