Asus @ IFA 2019: ZenBook, ProArt StudioBook, ASUSPRO and Asus ROG II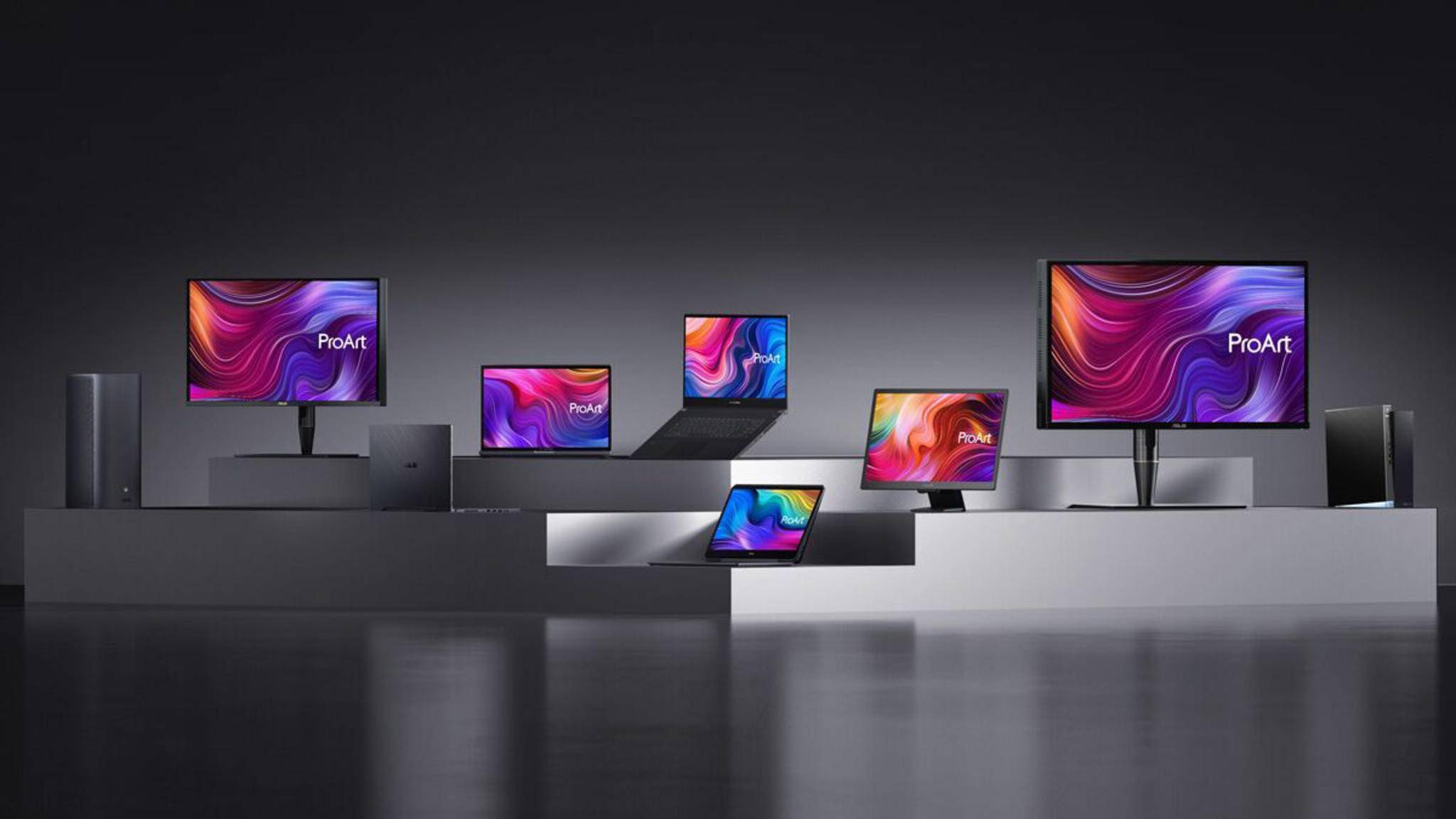 (Post picture: © 2019 Asus)
Asus was one of the first manufacturers to focus on the IFA 2019 reported to speak. Here is a rough overview of the devices presented.
ZenBook Pro and Pro duo
Asus already started with the ScreenPad (see test report for the asus zen book Pro) an interesting solution for installing a second display in a notebook. In the ZenBook Pro Duo, the ScreenPad Plus is now used. This serves in Pro Duo as an addition to the main display. This in turn is 15 inches tall and has a UHD resolution, while the ScreenPad Plus measures 14 inches diagonally and also has a 4K resolution. There was only little space for the trackpad, which is why it moved to the right of the keyboard.
The ZenBook Pro Duo can be pre-ordered from September 07.09.2019th, XNUMX, the ZenBook Pro is purchasable from Q4. Cost point: 2.999 euros and 1.299 euros.
ProArt Studio Book One
Asus claims that ProArt StudioBook One is the most powerful StudioBook ever. It comes with a 4K display that is 15 inches and has a refresh rate of 120 hertz. Thanks to the Core i9 with the RTX 6000, it should even be possible to edit 8K videos on this. I find it interesting that you heatprocomponents (CPU, GPU, etc.) placed behind the display so that the device can also be used on the lap.
The StudioBook One will hit the market early next year.
ProArt StudioBook Pro X
The Studio Book Pro X, Asus donated an Nvidia Quattro RTX 5000. There is also a choice of an Intel Xeon or a ninth-generation Core i7. A "CPU-attached" RAID configuration ensures particularly fast storage speeds in the device. In terms of design, it should be mentioned that the device comes with the ScreenPad 2.0. This is the trackpad with built-in display.
That's coming in the fourth quarter ProArt StudioBook Pro X on the market. The price is 4.299 euros.
ASUSPRO B9
The new ASUSPRO B9 is one of the lightest ultrabooks ever. It weighs only 880 grams and still comes with the latest Proprocessors from Intel with a terabyte of memory. You can even configure it for RAID 0 and RAID 1, so you get even faster transfer speeds. The display is 14 inches and the entire device is only 14,9 millimeters thin.
The B9 will be available from the fourth quarter for 1.299 euros.
Asus ROG Phone II
With the ROG Phone II, Asus is trying again to make gaming on the go even more accessible and even better. The ROG Phone II comes with a 6,59-inch AMOLED display and a 120 Hertz repetition rate. The latest Qualcomm Snapdragon 855+ with 12 gigabytes of RAM, up to one terabyte of memory and the Aderno 640 ensure sufficient power.
Asus will sell two configurations of the ROG Phone II. These are the prices:
Elite (12 GB RAM, 512 GB storage): from September 04th for 899 euros
Ultimate (12 GB RAM, 1 TB storage): from Q4 2019 for 1.199 euros
Recommendations for you