>> Test the latest technology and much more: apply to us! <
Garmin Venu 2 Plus presented at CES 2022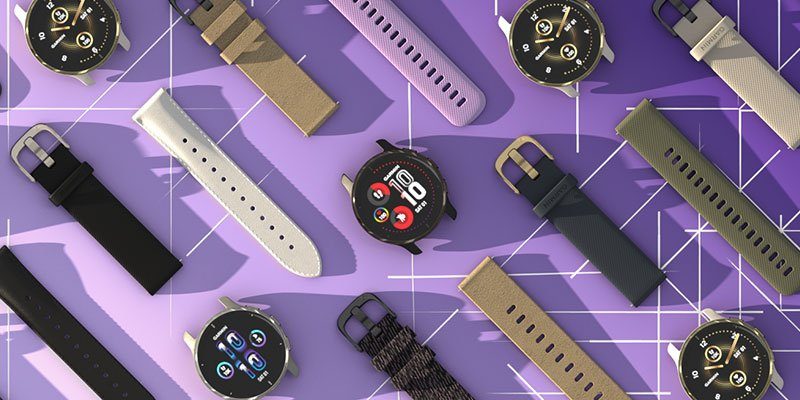 (Post picture: © 2022 Garmin)
The Garmin Venu 2 and Venu 2s made the start, now the Garmin Venu 2 Plus is here. In the hustle and bustle of CES 2022 the expected fitness watch has now been presented. 
Even before the presentation of the new Garmin Venu 2 Plus, the manufacturer Proproduct page has already been put online and thus revealed all the details. Specifications, price and pictures are all officially confirmed now. This is the more expensive offshoot to Garmin Venu 2 and Venu 2s now published as part of CES 2022. The Garmin Venu 2s is not really a separate model, but only the smaller version of the Venu 2 with 40 mm instead of 45 mm.
Third button, voice functions, housing size in the middle
The Venu 2 Plus now joins the two existing sizes. With a case size of 43 mm, the Venu 2 Plus is now exactly in the middle. The display diagonal is 1,3 inches with an identical resolution of 416 × 416 pixels. So that means that you keep the display size of the Venu 2, but make the frame smaller. As with the Venu 2, the quick-change bracelet measures the usual 22 mm width. The bright AMOLED color display should also offer a battery life of up to 9 days, which we already know from the Venu 2, in GPS mode up to 24 hours. If you want to listen to music while in GPS mode, the battery life is reduced to 8 hours.
What is new, however, are the voice functions of the Venu 2 Plus, which can be used to make phone calls and interact with the voice assistant. However, the smartphone must be connected, so there is no possibility for a (e) SIM. There is also a third button in the middle on the right side of the case. This can be used to activate the voice assistant (Google Assistant, Siri or Bixby from Samsung).
The usual extras such as always-on display, the ability to swim at 5 ATM, training recognition, heart rate monitor and much more are also on board here.
Price and availability
With a price of 449,99 euros, it costs 50 euros more than the Venu 2 and is now available on the Manufacturer's website accessible. Other dealers will follow in the next few days.
Recommendations for you