>> Test the latest technology and much more: apply to us! <
Garmin Forerunner: New models shown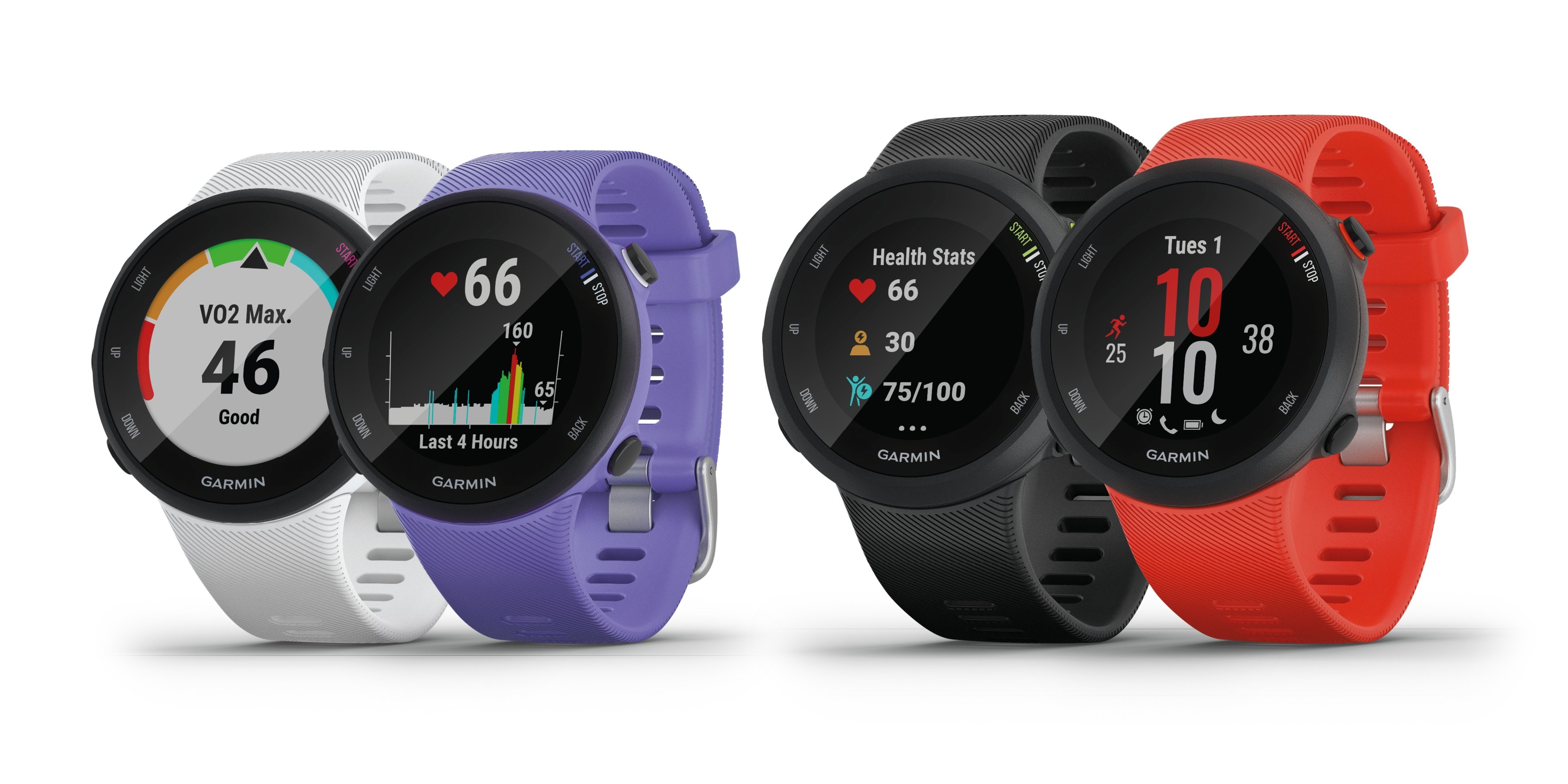 (Post picture: © 2019 Garmin Germany GmbH)
Garmin is known for its own sports watches, which also include the models in the Forerunner range. This line has now grown.
There are three new Garmin Forerunner models in total. These are called Forerunner 45 and 45S, Forerunner 245 and 245 Music and Forerunner 945. The latter is the top device of the round, while the Forerunner 45 and Forerunner 45S are the new entry-level options.
Forerunner 45 / 45S
As already mentioned, the Forerunner 45 and Forerunner 45S are the entry-level models and cost 199 euros at market launch. This market launch will be in the current quarter. Garmin offers different color and display variants for the 45 and 45S. The version with the 39 millimeter display is available in white and purple, while the 42 millimeter version comes in black and red. The new sports watch comes with GPS, a step counter and many other smart functions, such as a calendar and a weather display. Music playback via Spotify and Deezer is also supported.
Forerunner 245/245 Music
The 245 and 245 Music are also available in several colors. The watch with the "Music" addition is available from the manufacturer in white, black and turquoise and costs 350 euros, while the non-Music watch is available in gray and purple and costs 299 euros. Many interesting features are also waiting here. In addition to the standard equipment such as a pedometer or GPS, a personal running coach, water resistance up to 50 meters and a Spotify music player await.
Forerunner 945
As always, the best comes at the end: The Forerunner 945. This stands out from the other newly introduced models with support for Garmin Pay, integrated cards and its own training modes. The standard features are also available here. The Forerunner 945 is only available in black at a price of 600 euros.
Recommendations for you