Alfa Romeo Giulia: First information about the all-electric sedan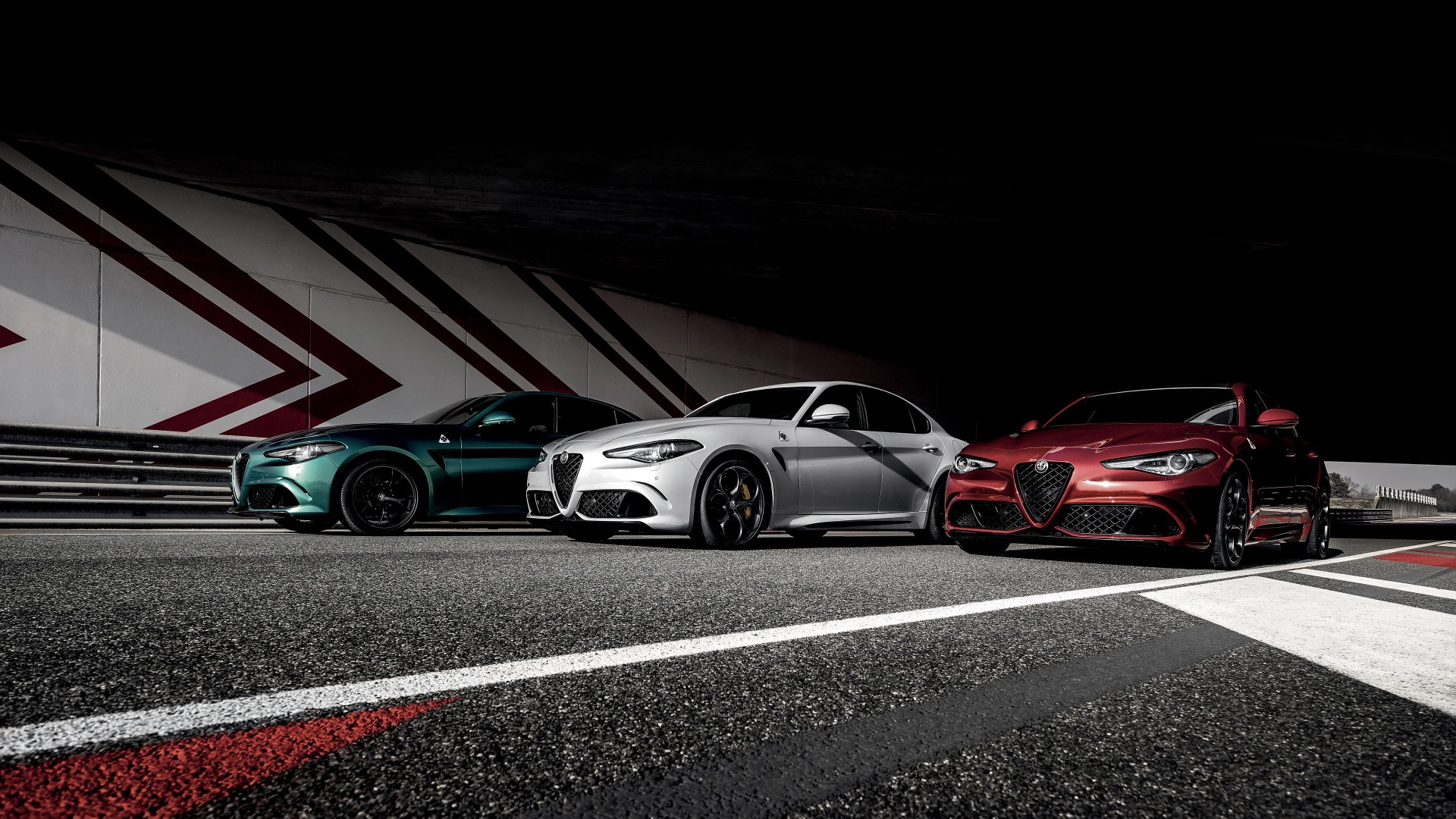 (Featured image: © 2023 AlfaRomeo)
Alfa Romeo's Giulia is definitely one of the most dynamic sedans in its price range. Now there is initial information on the all-electric successor. We have summarized all information for you. 
Alfa Romeos have always been known for their rather sporty handling. The current top models Giulia Quadrifoglio and Stelvio Quadrifoglio come with a Ferrari-made 2,9 L V6 biturbo engine with 510 hp and 600 nm. The Ferrari F154 is also used in a Ferrari SF90, Ferrari 488 or Maserati Levante Trofeo Mission.
Bye-bye Ferrari engine
Many Alfa Romeo fans were uneasy that the group announced that it would be fully electric by 2027. For them, an electric motor cannot evoke the emotions Alfa Romeo fans like. Now the boss himself has spoken to reassure the fans. In an interview with Autocar, Alfa CEO Jean-Philippe Imparato revealed what to expect from the new Giulia.
Among other things, Alfisti can look forward to a basic model with 345 hp and a more powerful Veloce version with more than 790 hp. The top model Quadrifoglio should then offer over 1.000 hp. Here, a similar set-up as the Maserati GranTurismo Folgore seems only logical. This was developed together with the Maserati Formula E team and uses 3 electric motors and torque vectoring.
Recommendations for you