>> Test the latest technology and much more: apply to us! <
Amazon Echo Dot: Soon with a time display - for the bedside table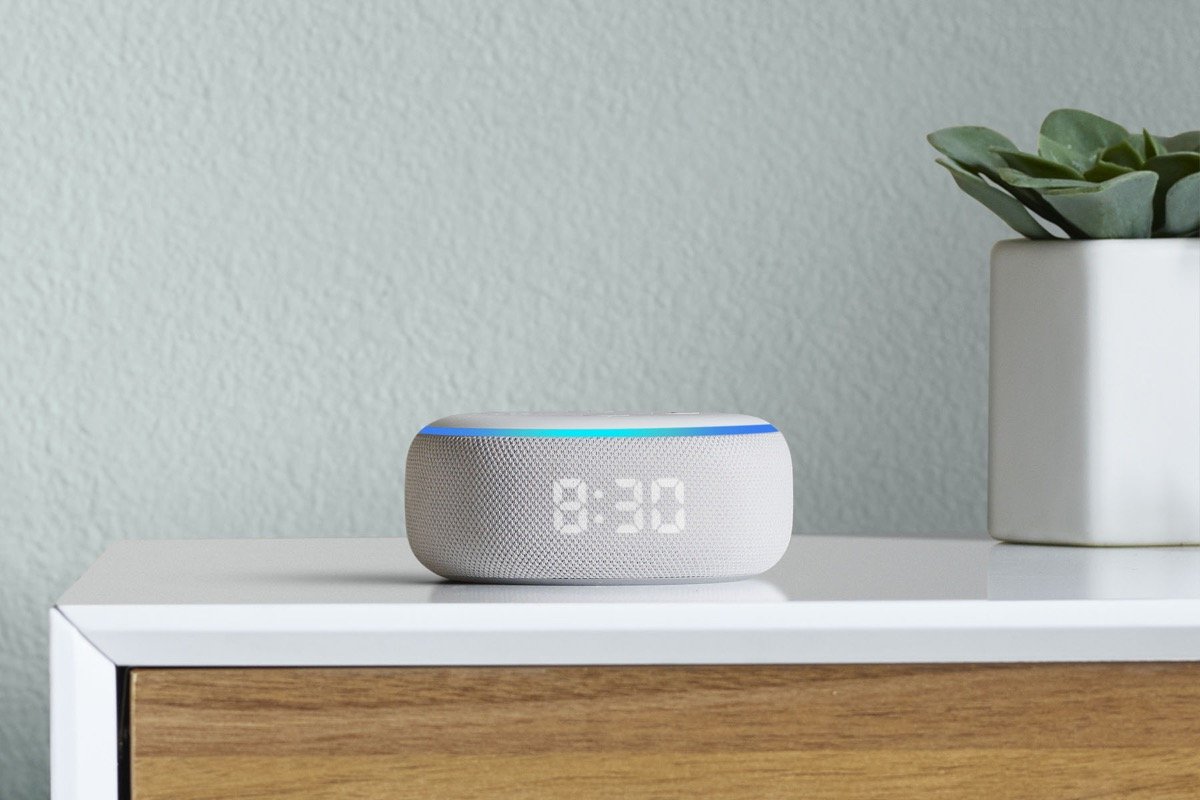 (Post picture: © 2019 Amazon)
The Amazon Echo Dot will soon get a watch. Amazon announced this at the hardware event today. About the new Alexa speaker and the wireless ones amazon echo buds we have already reported. This is how the Dot should look like with a clock.
Somehow the dot would be practical for the bedside table, but somehow not. Most would have some kind of small clock or display for use as an alarm clock. So far, you had to go straight to the Amazon Echo Show. A new version of the Amazon Echo Dot should have a good compromiss.
Amazon Echo Dot with temperature and clock display
The digital display with white digits will in future be able to be bought alongside the "normal" Echo Dot. So the version with a clock will also be a bit more expensive, almost 40 euros more. In addition to the clock display, it should also be able to serve as a temperature display. For example, with associated skills, you can display data from weather stations or other gadgets here.
As are the others Proproducts, the Dot will already be launched in the USA on amazon.com. From October 16th on amazon.de. This will be available for EUR 69,99. here you can pre-order the new Dot.
Recommendations for you