Amazon Nebula Soundbar - Fire TV Edition from Anker is official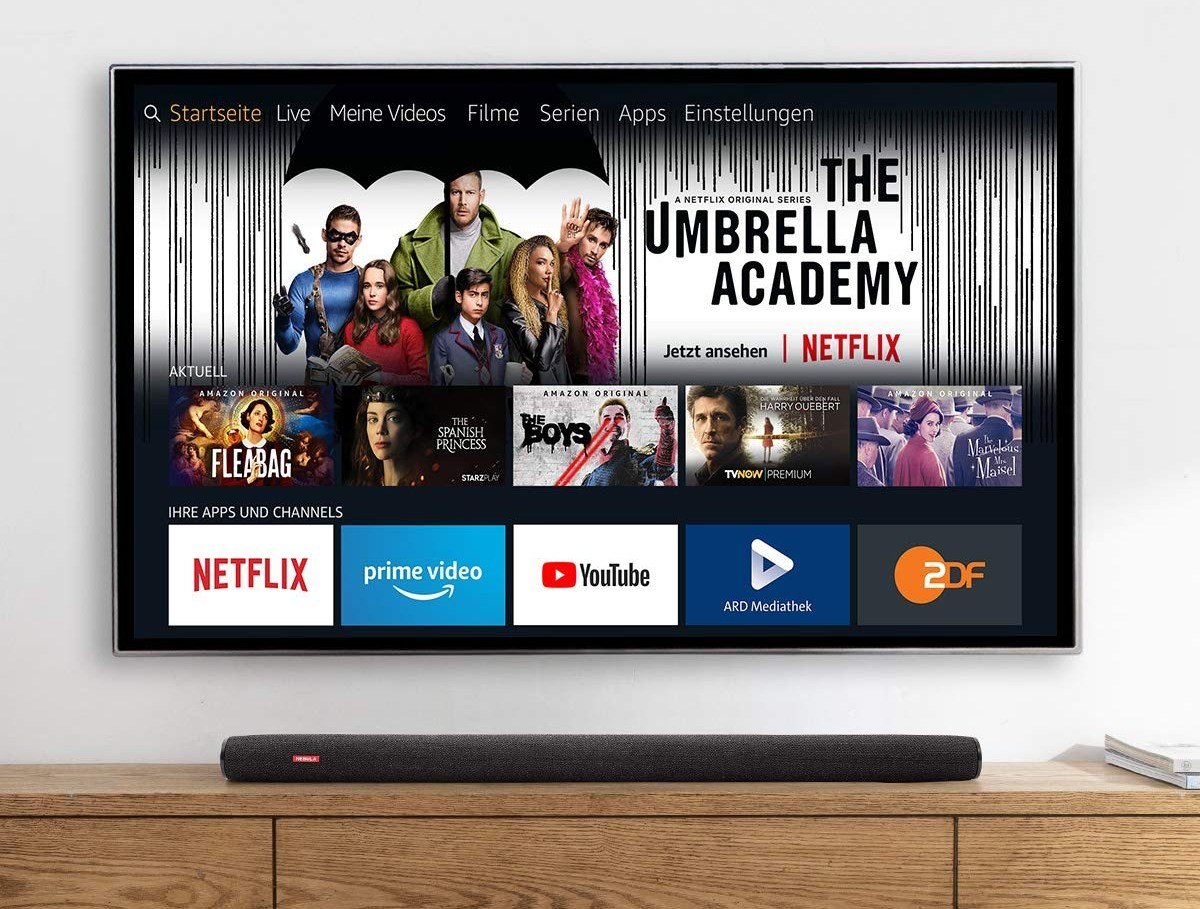 (Post picture: © 2019 Amazon)
Now it's here, the Amazon Fire TV Edition Soundbar from Anker. We have known for a few weeks that Anker is planning a soundbar with Amazon software. This has now been officially confirmed at the IFA in Berlin.
Today you already have new televisions shown as "Fire TV Edition" - now it goes on with a soundbar. The Amazon FireOS software also contains this directly on board. You can connect the soundbar directly to the television with HDMI - it is used for sound output as well as for display.
Amazon Nebula Soundbar - Fire TV Edition comes with 4K
As you know from Amazon, they also rely on the latest standards: there is HDR 10+, resolution in 4K and in terms of sound, Dolby Digital Plus is available. In the end, the soundbar is like a Fire TV - with sound output, i.e. loudspeakers directly integrated. Otherwise the soundbar cannot do anything.
So if you have your own sound system at home, the soundbar will probably not be anything for you. However, if you don't have a Fire TV yet, have poor TV sound and want to buy something, you've found a good solution. Alexa is also integrated in the remote control - the smart home can also be controlled with it.
The Amazon Nebula Soundbar - Fire TV Edition will be available from November 21, 2019 at a price of 209,99 euros on Amazon. You can already pre-order there.
Recommendations for you