Anchor Nebula Capsule II and Nebula Prizm II Pro presented at CES 2019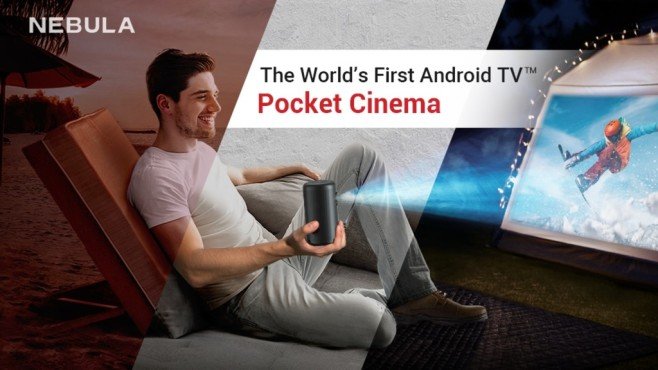 (Post picture: © 2019 Anker)
Anchor came to the CES 2019 to Vegas. Among other things, the manufacturer had the Proejectors Nebula Capsule II and Nebula Prizm II Pro. They can.
Nebula Capsule II
The Capsule II runs Android TV 9.0 as the operating system. That means that you are on the Projektor can install apps such as Netflix or YouTube in order to stream its media via them. Alternatively, content can be sent to the gadget via the HDMI port or the integrated Chromecast. Furthermore, the new projector has WiFi, Bluetooth, an AUX-Out connection and USB-C. Another important detail is that the Capsule II has an integrated battery, which allows you to run it off the grid. The image that the Capsule II can produce has a resolution of 1.280×720 pixels. Sound can be played back via the integrated speakers. Anker has not yet given a price for the Nebula Capsule II. However, it is already known that the miniProjektor will be available next summer.
Nebula Prizm II Pro
At the Prizm II Pro the portability and mobility compared to the Capsule II is not given. Since this model does not have a battery, it also has to be permanently connected to the socket. But this projector can produce a sharper image proproject, the resolution is 1920×1080 pixels. The set of connectors is the same as the other model. Also the Prizm II Pro has a built-in Chromecast. The operating system also runs Android TV 9.0. Anker also named prices for this Product not. The only thing known is that the Prizm II Pro should be available from summer.
Recommendations for you