>> Test the latest technology and much more: apply to us! <
Android 12 beta reveals next Google Pixel smartphones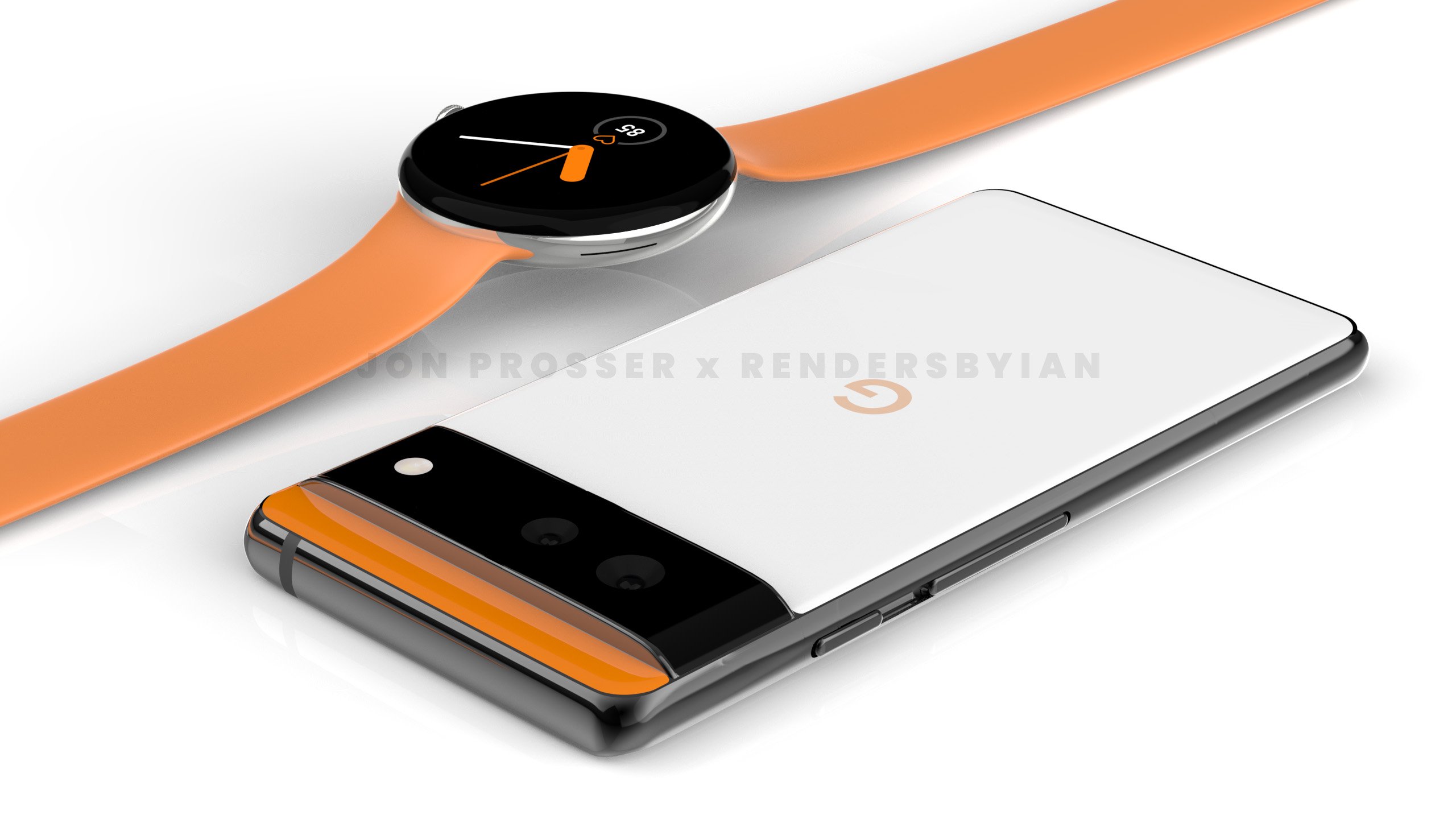 (Featured image: © 2021 Jon Prosser/RendersbyIan)
The Android 12 beta for Google Pixel smartphones and selected devices from other manufacturers was launched yesterday. This has now revealed more than it should.
This year's Pixel lineup could be more exciting than in the past. While the leaks show that Pixel 5a The latest shows that it will still be relatively "unexciting" Pixel 6 leak a completely new design. A foldable Google Pixel smartphone could also see the light of day this year. This is now confirmed by the Android 12 beta.
So did the US portal 9to5Google several model numbers in the first Android 12 beta found. To be more precise, they are the Japanese model numbers of the devices. The Pixel 5a, which will only be released in the US and Japan, is being developed under the codename "Barbet" and has the model number "G4S1M". The Pixel 6 series, meanwhile, is referred to internally as "Oriole" and "Raven", unclear which is normal and which is that Pro is. The beta reveals "GR1YH" for Oriole and "GF5KQ" for Raven as model numbers.
Then there is the Google Pixel "Fold". 9to5 has found the code name "Passport" and the model number "GPQ72", but warns that the device is not verified by it. The list also includes the code name "Needlefish", a Pixel 4 with 5G that never appeared. So it could very well be that the "Passport" will never appear.
We will only find out more details in the next few months.
Recommendations for you