Android 12: The first apps with "Material You" design language are here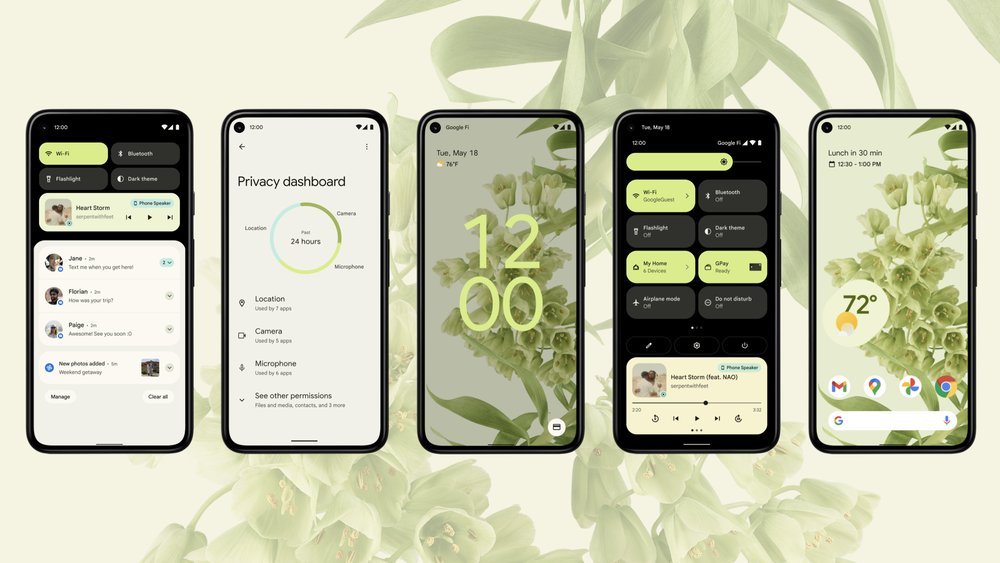 (Post picture: © 2021 Google)
A big innovation from Android 12 is "Material You", a new design language. Now some app betas have already appeared that use them.
But at the beginning I want to explain again what "Material You", which was shown at Google I / O 2021, actually is. It is about the further development of "Material Design", whereby everything should look more personal.
The system uses the color of the background image to color other elements of the user interface with it. For example, the clock on the lock screen is green, even if a wallpaper with lots of green tones is in use. Android has always been pretty customizable, but the user often had to lend a hand. Now the whole thing is more accessible to everyone.
Android 12: These are the apps with "Material You"
Beta users of the operating system will not notice that much of "Material You" for the time being. So far, the changes can only be seen in the operating system itself and in system apps. Not even Google itself has adapted all of its own apps. Third-party app developers have yet to take on this work as well. However, some have already managed to implement the feature - even though Google has not even published official documentation.
If you are on the road with the Android beta, you can already test these apps with "Material You":

In order to get the beta of an app, you have to register on the respective detail page via the menu. The trial version for Sleep as Android is available as an APK is here to find.
XDA Developers, 9to5Google, Android Police
Recommendations for you