Apple iMac: Redesign with Apple Silicon planned for 2021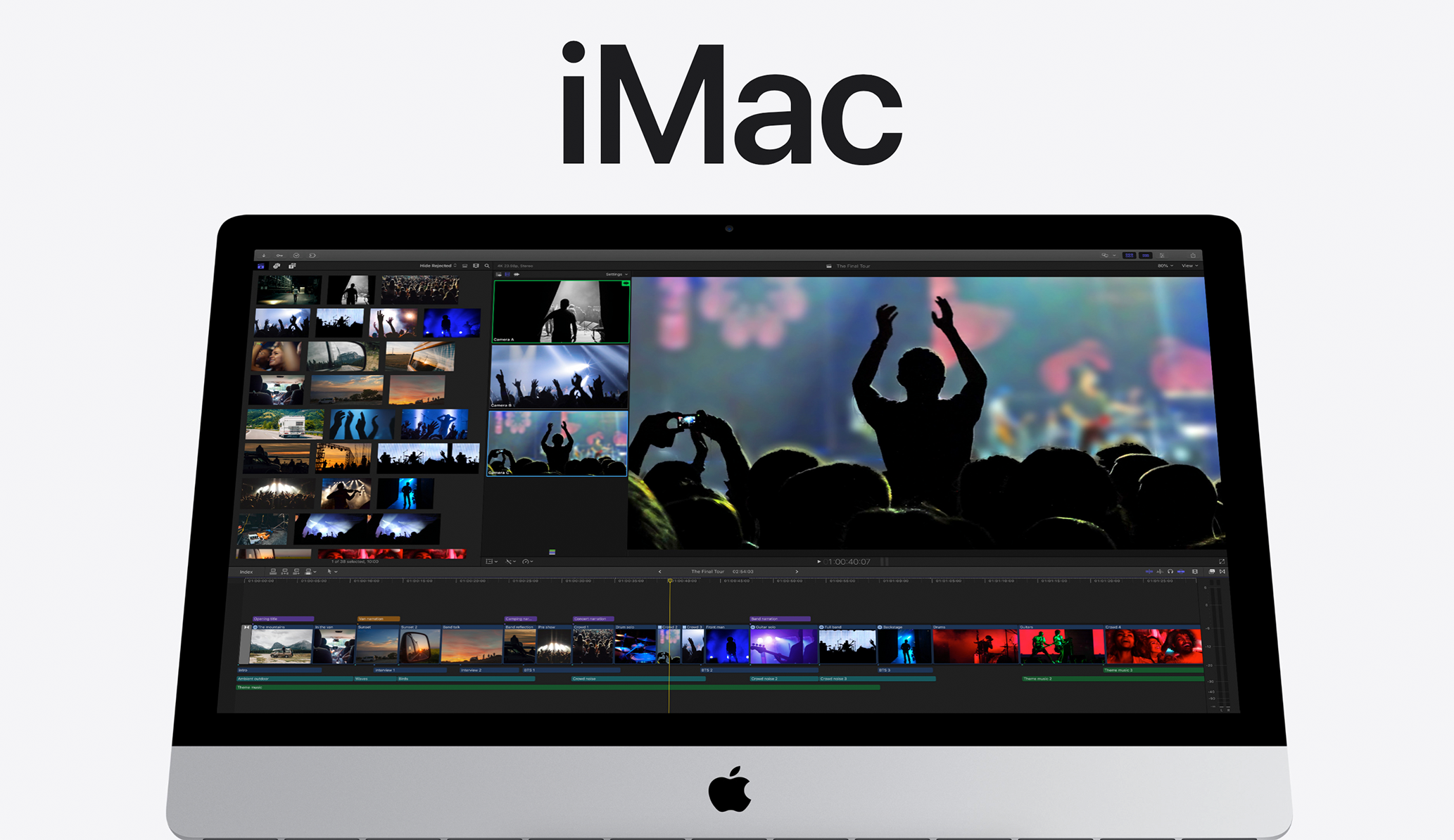 (Post image: © 2021 Apple)
So far, Apple has not yet offered a model of the Apple iMac with Apple Silicon. That could change this year. In addition, the computers in the series should get a new design.
More precisely, the manufacturer from Cupertino should have two different versions of the Apple iMac up its sleeve for this year. One iMac is said to come with a 21,5-inch display, while the other model's display is said to be 27 inches diagonally. It is interesting that both computers are to receive a new design for the first time since 2012. It should be based on that of Apple Pro Orientate display XDR. That means we can expect a flat back, very thin display bezels, and a new and more flexible stand.
As a Proprocessor, a newer and better variant of the M1 chip is to be used. Specifically, it should be the same Processor as in the upcoming MacBooks Act. If the information from the source is correct, Apple will equip it with more computing cores and an improved graphics unit.
Two macs Pros could also be presented
Apple could also add two more Macs Probring s to market. One variant is said to be the successor to the current model, which even has one more Proprocessor from Intel. The other computer should be a Mac Pro be with an apple silicon. A big difference here will obviously be the case size, which should probably be a lot smaller. We are talking about a form factor that corresponds to that of the Power Mac G4 Cube.
In parallel, Apple aims to offer a cheaper variant of the above Pro develop displays. This is intended for simple consumers rather than for probe intended for professional purposes.
Apple iMac and Mac Pro: When can we expect new devices?
According to the source, we can expect the mentioned new iMacs towards the end of 2021. When Apple the new Pro-Computer could reveal is not mentioned.
Recommendations for you