>> Test the latest technology and much more: apply to us! <
Apple iPad mini: The new generation should come this year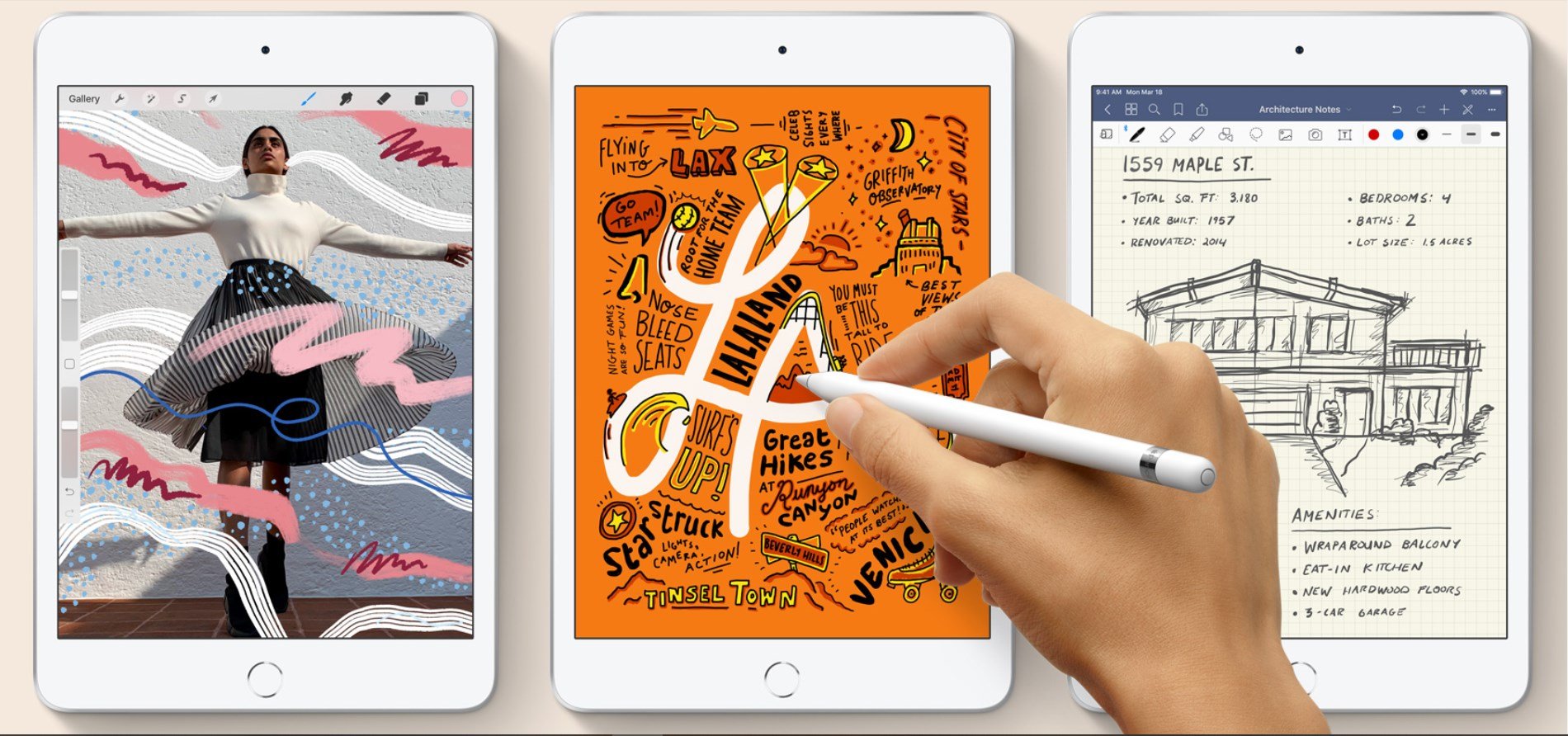 (Post image: © 2019 Apple)
It is now a while agothat we got a new Apple iPad mini. This year, however, it should be that time again. All information.
To be more precise, Apple presented the current iPad mini in March 2019, which is more than two years ago. The big innovation back then was the support of the first generation of the Apple Pencil. Otherwise, not much has changed compared to the predecessor, more or less everything remained except for the Proprocessor same. In the meantime, numerous rumors have surfaced that point to a new iPad mini with iPadPro- or iPad Air design indicate. Such a tablet should finally come onto the market this year.
Apple iPad mini targeted for the second half of the year
According to Apple analyst Ming-Chi Kuo, a new iPad mini will appear in the second half of the current year. It should get a nine-inch display. This assumes that the case size stays the same while the display bezels shrink. So it could be possible that visually it really is that Pro and resembles the Air.
With the current mini, Apple still uses Touch ID in the home button. Due to the possible reduction of the edges around the display, the button may no longer have any space. So it's entirely possible that the sensor could move to the power button, like we saw on last year's iPad Air. Furthermore, it could be that the second generation of the Apple Pencil will also be supported with the new generation of the tablet. This requires flat sides, which an iPadPro- or iPad Air-like appearance would be given.
Further details were not yet available from the Kuo report. Due to the fact that his information was often correct in the past, we can assume that this information also largely corresponds to what Apple will then also present. We will probably find out more key data on the Apple iPad mini in the coming months.
Recommendations for you