Apple M2 unveiled at WWDC: Apple's new one can do that Proprocessor generation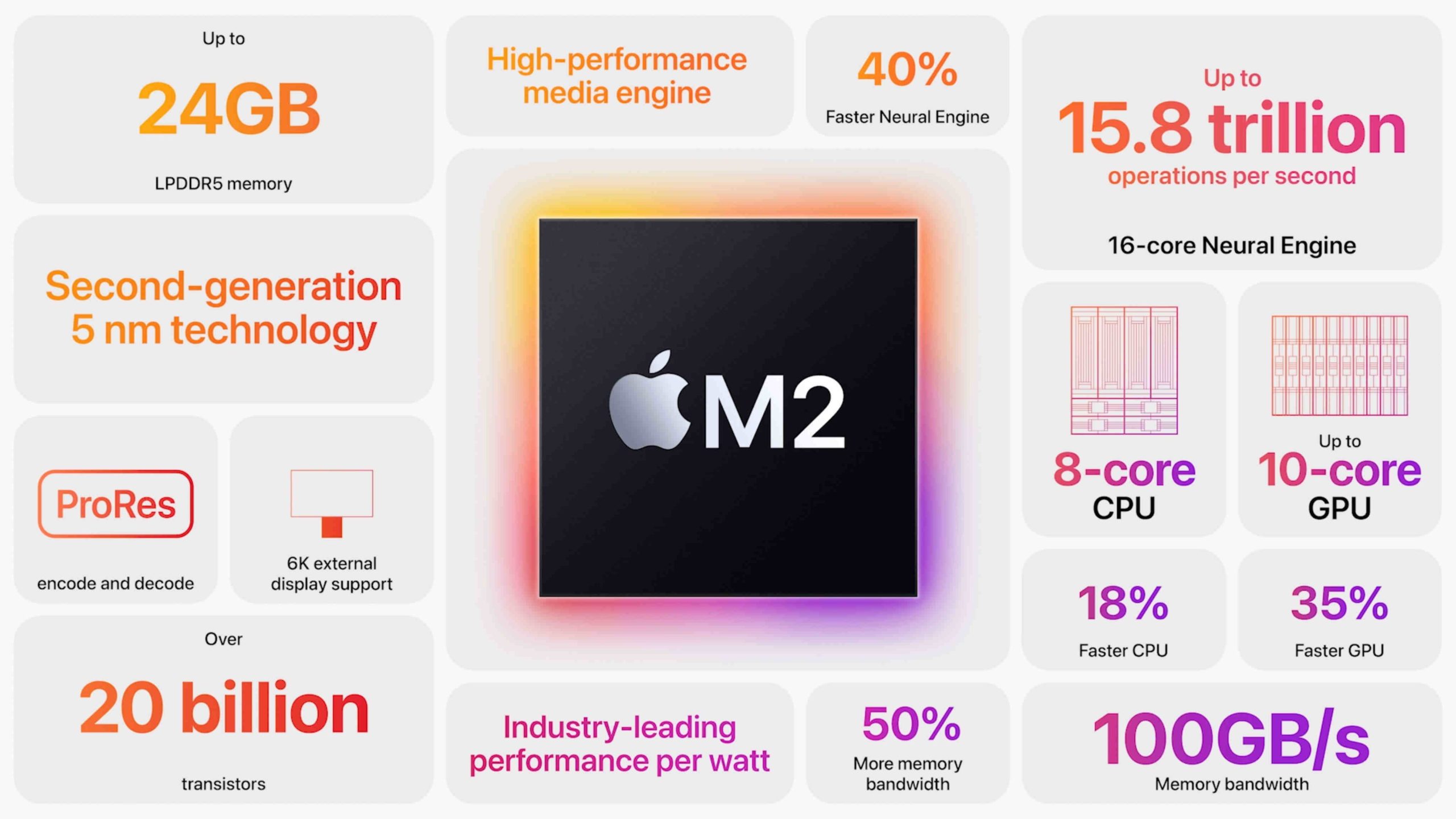 Two years ago, Apple presented the M1, its first own computerProprocessor. Now the next generation is coming up with the Apple M2. 
As part of WWDC 2022, Apple officially unveiled the long-awaited M2 along with a new MacBook Air. In the following lines you can read what has changed in this SoC compared to its predecessor.
Stronger performance and better efficiency than the M1
The new M2 SoC is the second generation of the in-house 5 nanometers Proprocessors from Apple. The focus is clearly on significantly improved efficiency compared to the M1, although the new M2 is of course significantly more powerful. The battery life in future MacBooks with the M2 should be noticeably better despite the higher performance.
From a purely physical point of view, the M2 has become a bit bigger and heavier. It has a bandwidth of 100 Gbit/s and four high-performance and four efficient cores are intended for an 18-proprovide a significant increase in performance compared to the M1.
The M2 has over 20 billion transistors and up to 24GB of LPDDR5 memory. Furthermore, the Prozessor is now also compatible with high-resolution 6K displays. In terms of performance, the M2 brings an 18th improvement compared to its predecessor, as already mentioned Procent faster CPU and one by 35 Procent faster GPU, which is extremely impressive, especially considering how far ahead of the competition the M1 was at the time.
Recommendations for you