Apple Mac Mini with new Apple M1 Proprocessor presented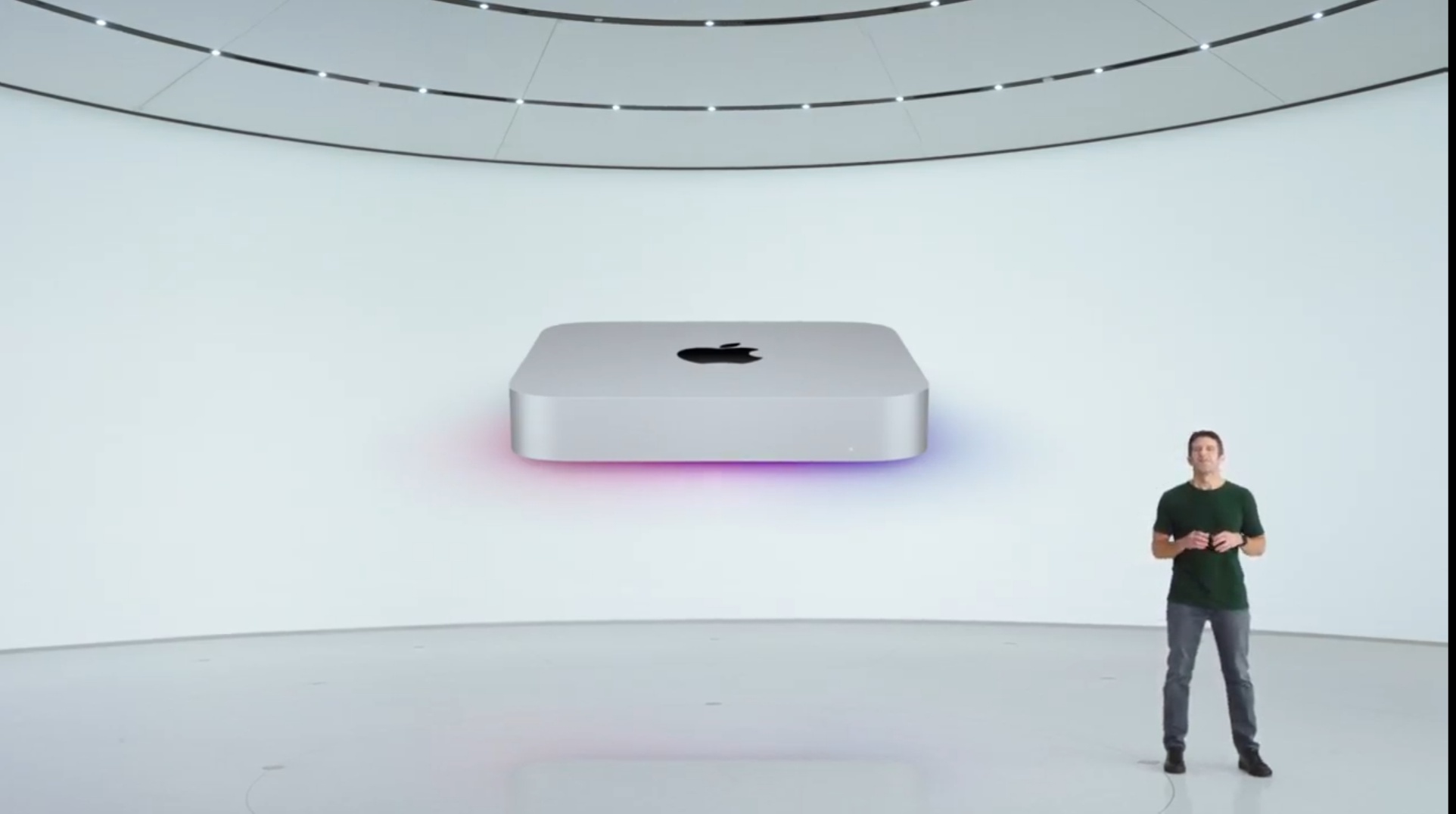 (Post image: © 2020 Apple)
With the idea of ​​your own Apple M1 chips Tonight you don't just have the new one MacBook Air and Macbook Pro, but also presented a new Mac Mini. Like the Air, this one is now based on Apple's new in-house ARM chip.
The new Apple M1 chip was probably the highlight of the evening. Now you also update the Apple Mac Mini and equip it with the new chip. Through this, the Mini should achieve up to three times faster computing power and six times faster graphics performance. It should also be five times faster than the best-selling desktop PC. Under the hood is the Neural Engine, which is particularly emphasized. The starting price is also cheaper than the predecessor.
With the M1, the Apple Mini is said to be 60 Procent more energy efficient
A big promise that Apple will have to keep in the first practical tests. Otherwise, not much changes in the Mini, Thunderbolt, Ethernet, HDMI, USB-A and the jack connection are retained on the small Mac. It will be priced at just under 780 euros - it can also be used with the new laptops from Apple today on the website can be pre-ordered. It will be delivered next week.
Recommendations for you