Apple Mac Studio introduced: New desktop computer with M1 Ultra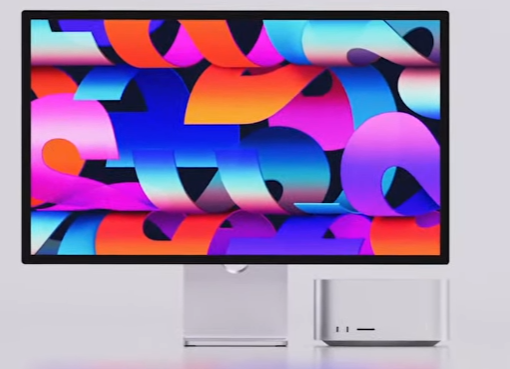 (Post image: © 2022 Apple)
Apple unveiled a new desktop PC at their Apple event today. The Mac Studio. All information and prices. 
The Mac Studio has two USB-C ports and an SDX slot on the front of the PC. The design is relatively compact for a desktop PC at 3,7″ high and 7,7″ wide, about the size of 2-3 Mac Minis stacked on top of each other. On the back there are four Thunderbolt 4 inputs, 10 GB Ethernet, an HDMI slot, 2x USB, A, HDMI and an audio jack.
This allows up to four displays and a TV to be connected. The Mac Studio ships with the M1 Max and M1 Ultra, with the M1Ultra is a new high-performance SoC from our own house. With the M1 Max there is up to 64 GB of RAM, with the Ultra even up to 128 gigabytes of RAM memory. The internal memory is up to an 8 TB SSD and can of course be expanded with external memory.
The Apple Mac Studio is available from March 18th in trade and can be pre-ordered from today. The M1 Max version starts at 2.299 euros, the M1 Ultra version will go over the counter for at least 5.499 euros.
Recommendations for you