Apple MacBook: Concept shows iMac-like design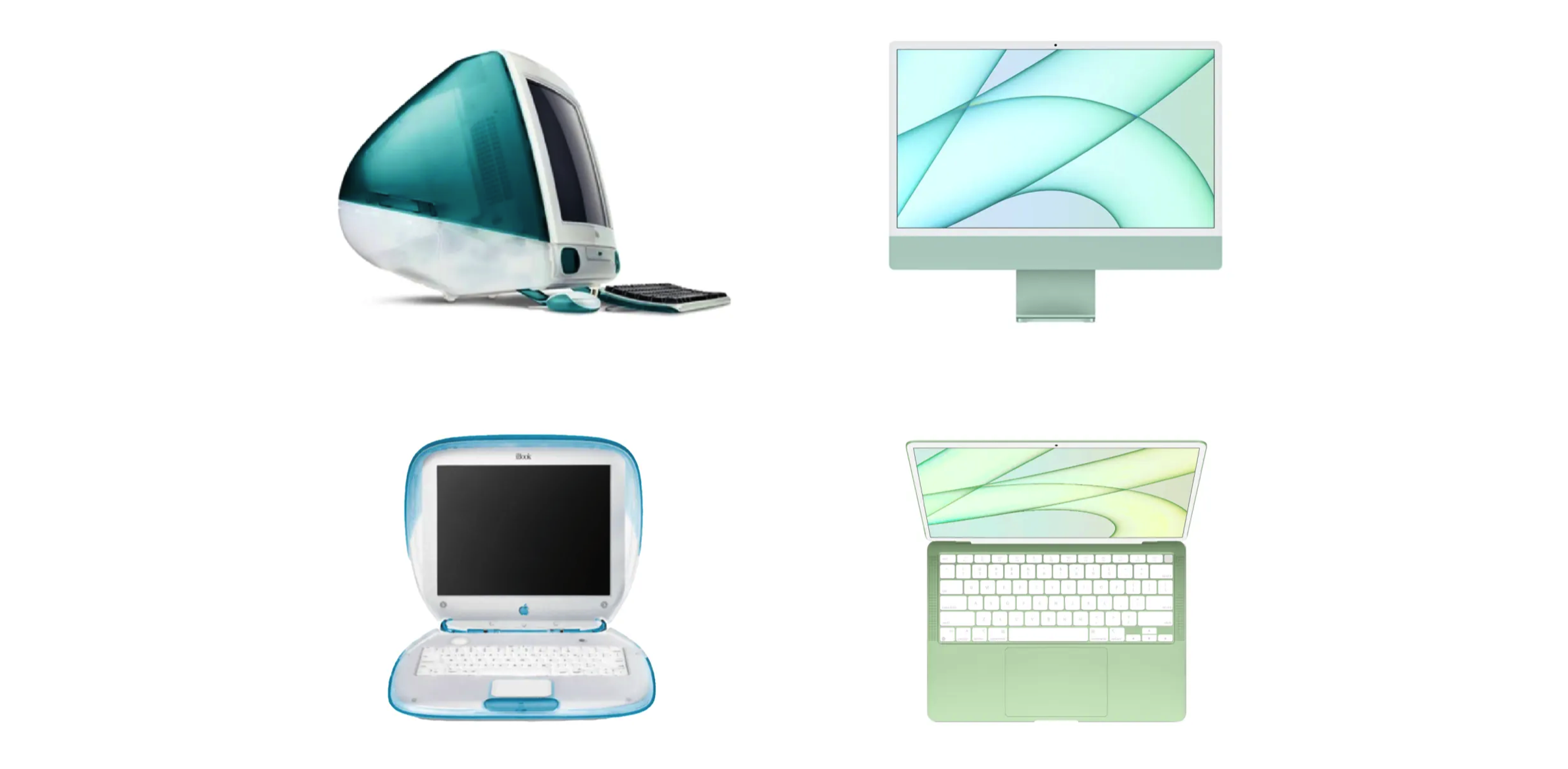 (Post picture: © 2021 9to5Mac / Parker Ortolani)
We saw him a good week ago Apple iMac (2021) with a new look. Shortly thereafter, a concept emerged that shows a MacBook with a similar design language.
Apple took an interesting path in designing the new iMac. The case comes in several colors and is now only a little thicker than 11 millimeters. There are only four USB-C ports on the back and the jack connector had to move to the left.
If we think back to the very first iMac, which also came out in different bright colors, it is noticeable that a year later the iBook comes out with the same wide range of colors. Does that repeat itself again?
Apple MacBook: Concept shows a plausible redesign
The current MacBook design language saw the light of day in 2016. At that time, the first models came out with a touch bar, the butterfly keyboard and only two or four Thunderbolt 3 ports. There has been a small change in the meantime, Apple switched from butterfly to the scissor keys, which were introduced with the MacBook Air last year. Nevertheless, a completely new coat of paint is definitely due again.
Parker Ortolani now showed what that might look like 9to5Mac. He put the MacBook Air in a new guise. The white keyboard and the white display bezels and the colorful aluminum body are striking. If you look at that, you'd think that this could be the final design of a new Apple laptop.
The next portable Macs we might see are new MacBooks Pros. Whether we will already get a new design is questionable.
Recommendations for you