Apple Music Classical is here: all information and prices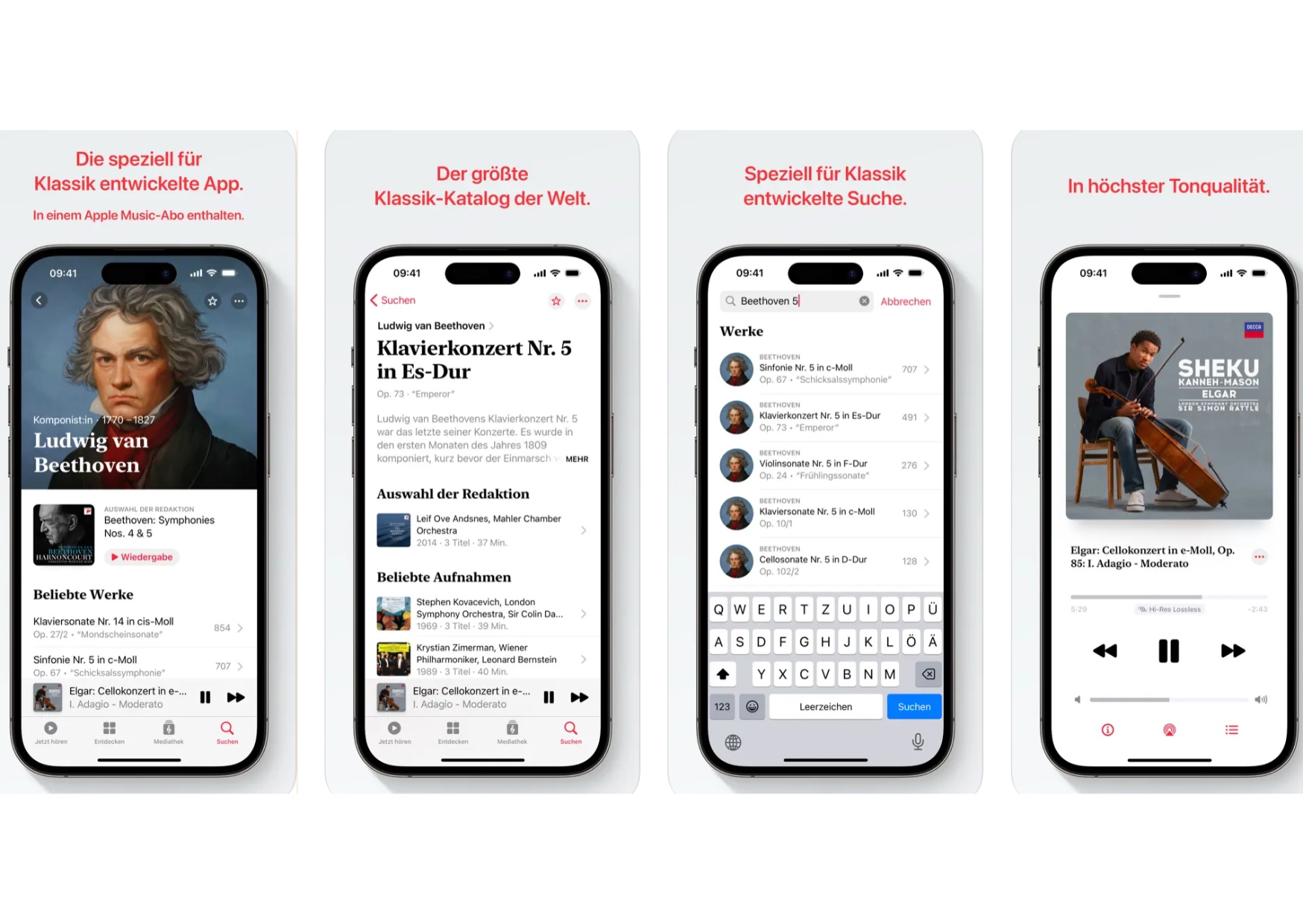 (Post image: © 2023 Apple)
By now you couldn't be sure if it was coming, but now it's here: Apple Music Classical. All info.
It has long been apparent that Apple is working on a service for classical music. But as is always the case, rumors like this spread and you don't hear a word for months. Yesterday Apple Music Classical finally appeared as a separate app for pre-order in the App Store.
Apple Music Classical: Launches March 28
The new app's catalog contains over five million titles, consisting of classics, new releases and also exclusive albums. The pieces can be enjoyed just like songs from Apple Music with up to 192 kilohertz (24 bit, Hi-Res-Lossless) and 3D audio with Dolby Atmos. In addition, Apple built in several playlists, which are created by its own team of experts, and a large amount of metadata, such as composer biographies.
Apple Music Classical launches March 28 in all countries where Apple Music is available. You can access the content for free with a subscription to Apple's regular music streaming service, which is also optionally available in a bundle via Apple One. An iPhone with iOS 15.4 or later is also required.
Recommendations for you