Apple opens "Where's?" Network to third party vendors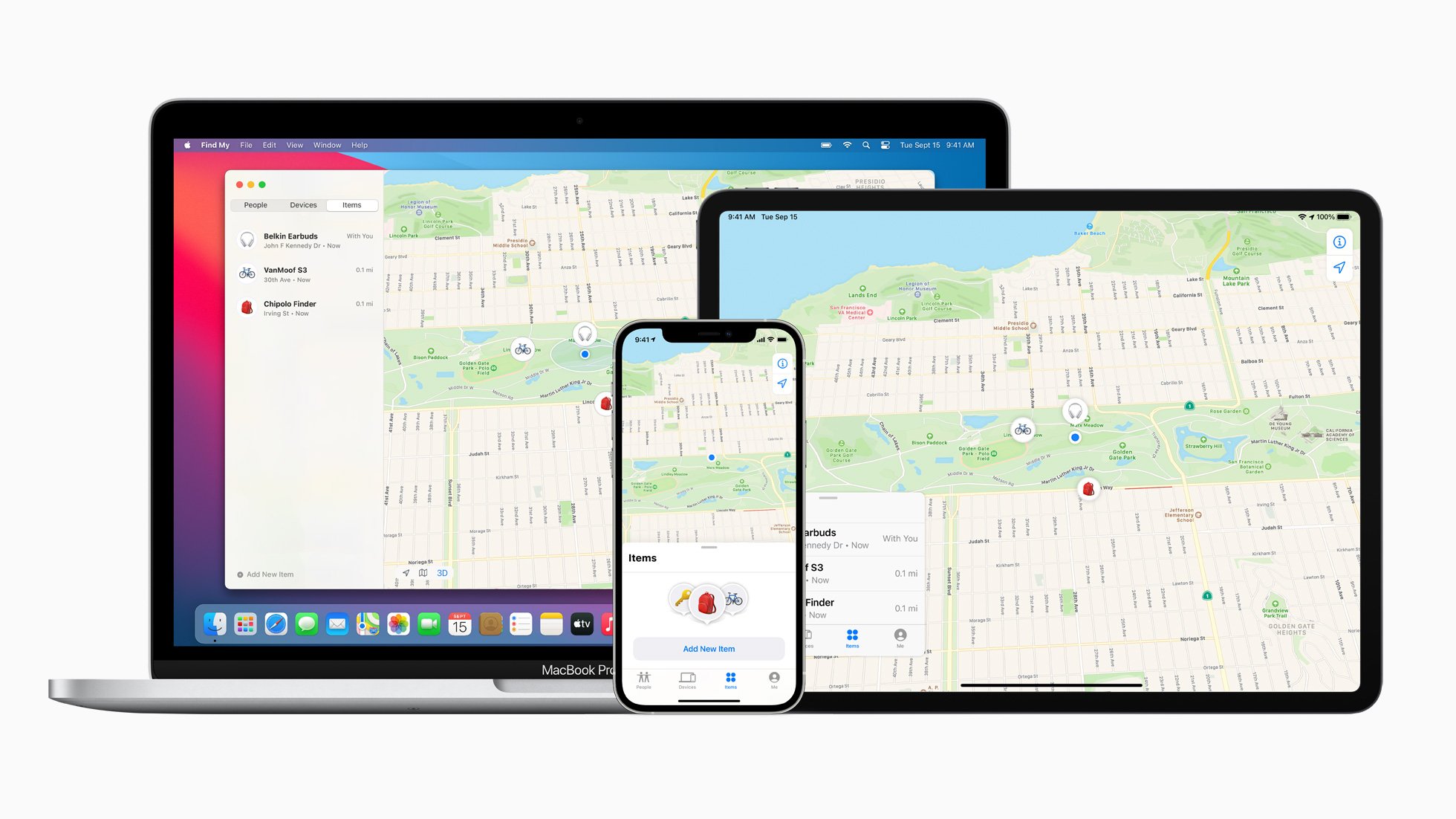 (Post image: © 2021 Apple)
As is well known, the location of all your own Apple devices appears in "Where is?", Optionally also that of friends and family members. Now Apple opened the network to third parties.
The "Where is?" Network is characterized by the fact that the location of Apple devices can be called up quickly and easily. Devices with GPS and an Internet connection transmit their position themselves. An Apple Watch or AirPods can be recognized by devices in the vicinity via Bluetooth so that they transmit the position data. If necessary, you can lock devices or let them ring if one is lost. As you know from Apple, the data exchange is anonymous and encrypted.
"Where is?" for third parties: First Proproducts from VanMoof, Belkin and Chipolo
Now, thanks to the "Made for iPhone"Programmes take advantage of the service. In addition, Apple published the specifications of the U1 chip, which also allows other manufacturers to determine locations more precisely. At the start there are gadgets from three manufacturers. VanMoof is outfitting two bikes with it, Belkin is releasing headphones with it, and Chipolo is releasing a trackable keychain. Starting next week, these will gradually become available. The enrolled devices will then appear separately in the Items tab of the Find My app, which should be visible to all iOS 14.3, iPadOS 14.3, and macOS 11.1 users.
The whole thing happened before Apple presented the suspected AirTags. There have long been rumors about this accessory, which is supposed to find objects via Apple's tracking network. So far, Apple has not commented on a launch date, but according to various leaks that could change at any time. We will definitely report when the time comes.
Recommendations for you