Apple Pay in Germany: partners and shops official, will start in November?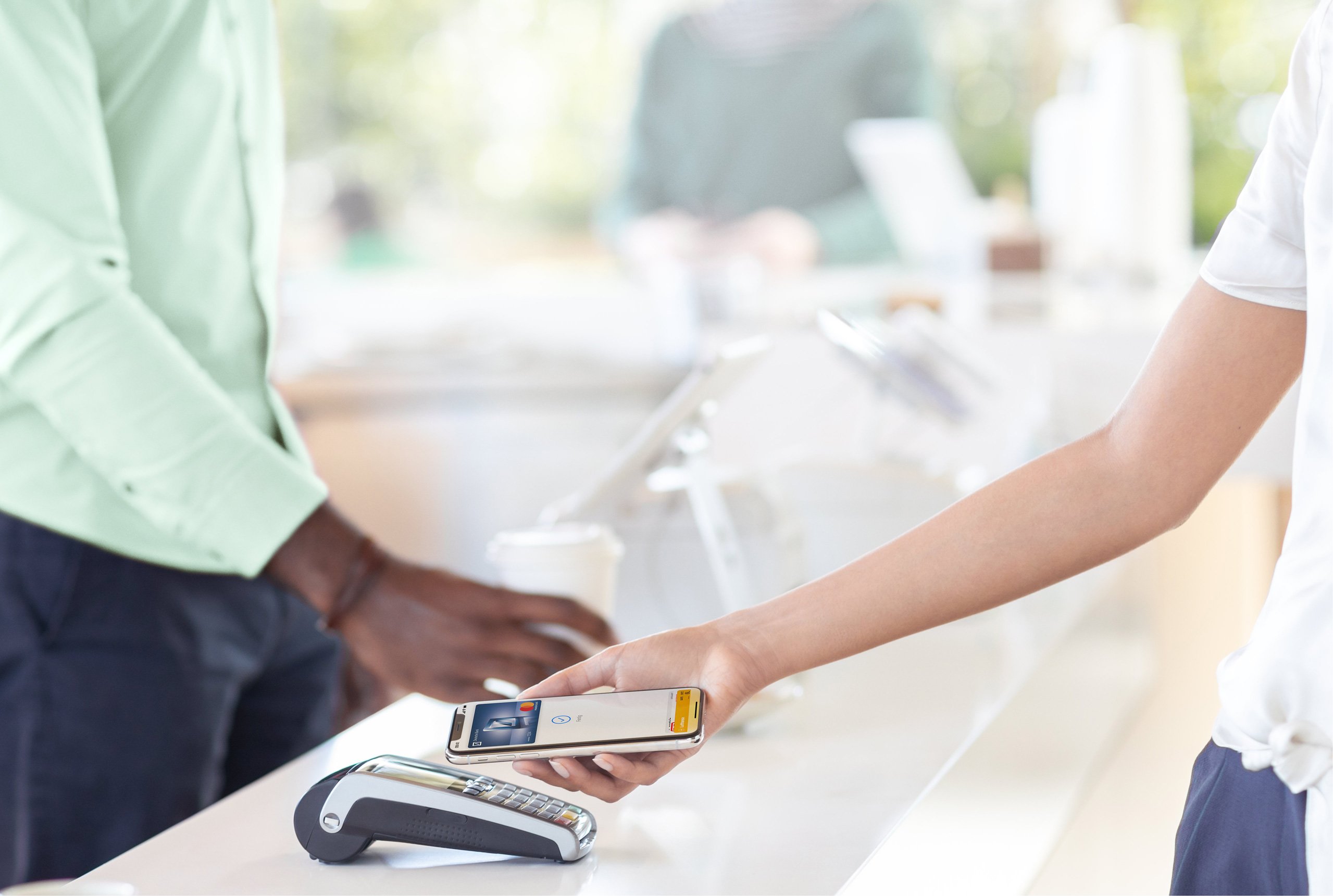 (Post image: © 2018 Apple)
The overview page for Apple Pay in Germany went officially online today. So it seems to be starting soon, and card providers such as Mastercard are already busy tweeting about the start. There are now also details on the supported partners in Germany.
In the last few weeks, various groups, for example on Facebook, have been busy talking about the Start of Apple Pay speculated in Germany. It is currently not known when exactly it will come, but Apple confirmed the release in 2018. Now the launch actually seems to be getting closer - probably even in November.
Apple Pay in Germany: launch soon
It always means "soon". So this time with Apple Pay. Mastercard tweeted on the Twitter account today about the imminent launch of Apple Pay in Germany. Here you officially confirm your support as a partner. Interestingly, you have the same for the associated tweet German side of Apple Pay linked, which probably went online this morning. On this page you can find all partners and shops supported at the start in Germany. For example, you should be able to pay online with Apple Pay in the future - on your own new MacBook With Touch ID you should be able to approve payments directly.
... and even on November 12th?
Update at 20:02 pm: On Youtube a video emerged in which a user set November 12th as the date on his iPhone and then an error message other than the current one appeared. So far you have always received the error that the configuration of Apple Pay for the wallet app is currently not possible. As of November 12th, they were told to check their internet connection. Does this point to the launch of Apple Pay on November 12th? (Thanks for pointing Dennis in the comments)
Apple Pay: These are the supported bank partners in Germany
On the linked page from Apple you can find a pretty detailed overview of all supported banking partners. While "smaller" banks such as boon and bunq are also on board, there are clearly no larger banks such as Sparkasse and Volksbank. The Sparkasse already offers its own option for free payment under Android (no Google Pay), but this does not seem to work under iOS. This is because the NFC chip on iPhones is exclusively reserved for Apple Pay, no other app or developer has the opportunity to access it at this point in time.
One can assume that although the Sparkasse will negotiate with Apple, they will ultimately have to get into Apple Pay directly. It's quite likely that Apple won't release the NFC chip to third parties. A lack of support for contactless payment, i.e. Apple Pay, on the part of the Sparkasse is also unthinkable in our digital and contactless world.
Apple Pay: Supported shops in Germany
Not only the supported bank partners are listed on the site. For example, a small excerpt of the shops in Germany participating in Apple Pay is also shown. That's how it is proPay easily with Apple Pay at supermarkets, boutiques, restaurants, hotels and many other places. You can also use Apple Pay in many apps - and on supported online stores with Safari on Mac, iPhone or iPad. For example, you should be able to easily pay for your BVG public transport ticket in Berlin using Apple Pay.
Apple Pay: How does payment work now?
Paying with Apple Pay in Germany will work online as well as offline, as mentioned above. In shops, you can pay contactlessly using the NFC chip on your smartphone. This is located in the middle on the back. After the person at the checkout has activated the terminal, you simply hold your iPhone or iPad up to the sensor and authenticate yourself using a fingerprint with Touch ID, facial recognition with Face ID or, alternatively, a PIN. With credit cards you can also sign on the smartphone - so there is no signature on the receipt. Before doing this, however, you must have stored your credit or debit card in the "Wallet" app in iOS.
Now that the start in Germany is imminent, we stay off TechnikNews Of course, we are also looking forward to the launch in Austria. When Apple Pay is officially available in Germany, there will of course be timely news here on the blog. If you are from Austria and are looking for apps for contactless payment in Austria by the time of the official release, feel free to read our guide.
Recommendations for you