Apple: Rumors of new iPhones and iPhone X successors underpinned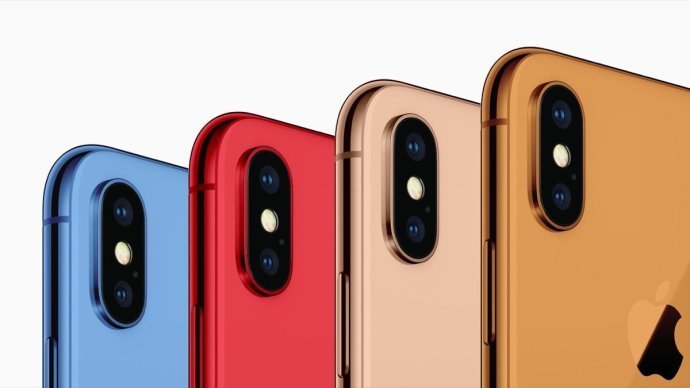 As every year, Apple will hold a keynote in September that will introduce new iPhones and a few more things. There are quite a few very much about the iPhones interesting rumors, which have now been underpinned by Bloomberg.
Only S-iPhones and an increase in prices
Bloomberg reports that the iPhones will be mostly S models in 2018. The design will probably stay the same for these, but the technical world is likely to expect innovations in the specifications. This will almost certainly also be accompanied by an increase in the individual prices.
It is now assumed that Apple will show a total of three new iPhones. One model is likely to be an upgraded iPhone X. This should also have a 5,8-inch OLED display. The second Apple smartphone with a 6,5-inch OLED display could be this year's top model with an OLED display. The possible third model is likely to be an entry-level smartphone. This should have a 6,1 inch LCD display and available in several colors .
All three iPhones should be able to be unlocked with Face ID, the width of the display edges should be limited. The two larger phones could even have a SIM slot for two SIM cards in some countries. In addition, Apple could make good use of the large display of the 6,5-inch iPhone: Some apps are likely to be adapted when used in landscape mode so that a list of all chats is displayed on the left in iMessage, for example. The current communication will then be visible on the right.
What will these iPhones be called? And what other devices will we see?
The technology world is still divided on what these new iPhones will be called. Bloomberg claims that the high-end iPhone will be called the iPhone Xs. The largest iPhone will almost certainly be named iPhone Xs Plus. It is completely unclear how the entry-level iPhone could be called. I suspect Apple will go for the iPhone 9 name.
In addition to the iPhones, Apple will likely also get the Apple Watches the Series 4. We could also see new AirPods. The AirPower charging mat was presented two years ago - it should finally go on sale. There will also be new iPad Pros expected with hardly any display bezels and Face ID.
Recommendations for you