>> Test the latest technology and much more: apply to us! <
Apple Vision Pro: The first AR glasses from Apple are here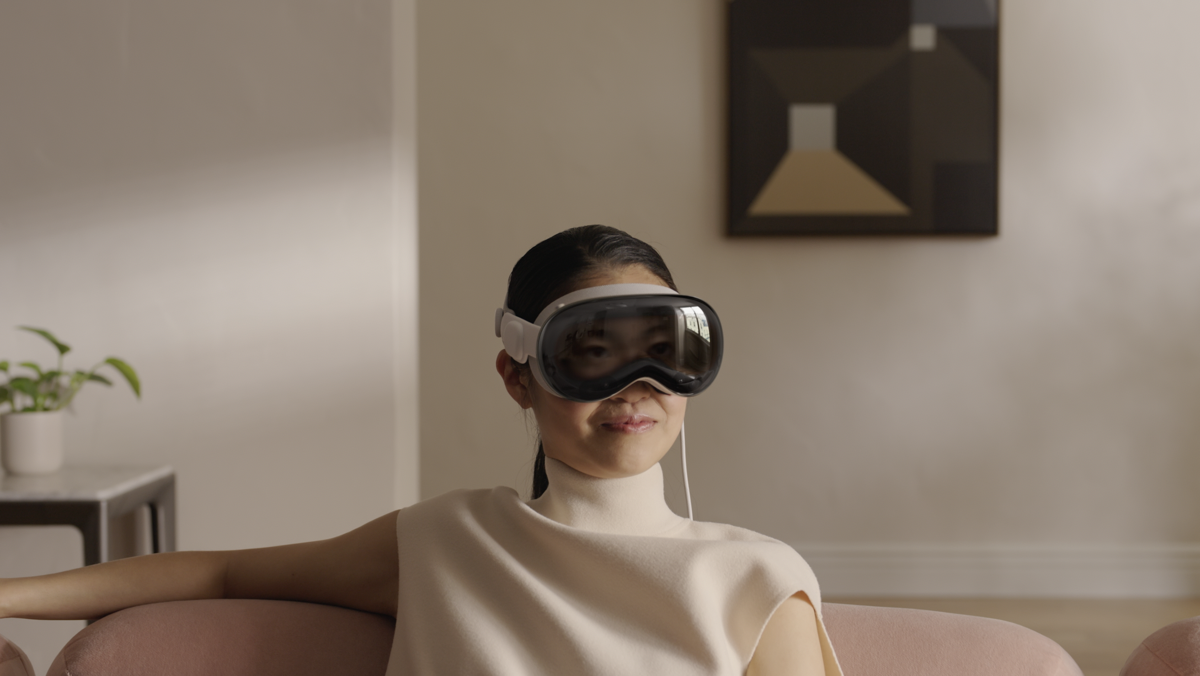 (Post image: © 2023 Apple)
Tonight's "One more thing..." is the first VR glasses "Apple Vision Pro". Apple has now taken its time, today at WWDC 2023 it was time - the new glasses are here.
Here comes the first AppleProduct to see through, not to look at – this is how Tim Cook begins the presentation of the glasses. The processing of this is reminiscent of a mixture of Apple Watch, AirPods Max and the software of macOS and iOS. We have all the information for you.
Design & comfort
The wearing comfort is based entirely on the AirPods Max. Similar material is used here. Apple has also thought about people who wear glasses and has worked with ZEISS to offer lenses that can be magnetically attached directly to the glasses. By the way, the in-house Apple R1 chip runs under the hood, which runs together with the Apple M2. The latter is responsible for performance, while the R chip handles all graphics.
Apps directly in the room
Apple paid attention to many details during development, which we are shown impressively. With windows, for example, shadows are displayed in the middle of the room to make them even more realistic. All apps should interact directly with the room and the user without being unnaturally noticeable. With its own technologies such as "Spatial Audio", Apple also ensures that all sounds sound natural and come from the respective direction.
Furthermore, when viewing photos, for example, the "environment" in the glasses is dimmed in order to bring it into the room even more naturally.
Interaction with Apple devices
The most important apps like Safari, iMessages, FaceTime, Photos, Apple TV and many more are supported from the start. All these apps are synced with the other devices via iCloud. Intuitive things such as images or objects from files and websites should be easy to "pull out" and bring directly into the room.
For example, the screen of his MacBook can be directly on the glasses – just by looking at it probe injected.
No accessories
Furthermore, the glasses should do without any accessories. The only operation: eyes and fingers. All gestures should be natural, comfortable and easy to understand. There is also a third input method: voice. That's right, Siri should also be fully integrated.
Simple operation, natural gestures
With the "EyeSight" function, the Apple vision shows Pro your own eyes to others via the integrated display on the front, should they be nearby. In addition, people in the area are shown in the "digital" view so as not to be startled because you cannot see them.
camera and video
The Apple Vision Pro can also be used to record 360 degree videos. The glasses also clearly indicate this to people in the vicinity, should this be the case.
Prices and availability
The new Apple vision Pro starts at $3.499 and will be available next year.
Recommendations for you