>> Test the latest technology and much more: apply to us! <
Apple Watch Series 7: This is what Apple's new smartwatch looks like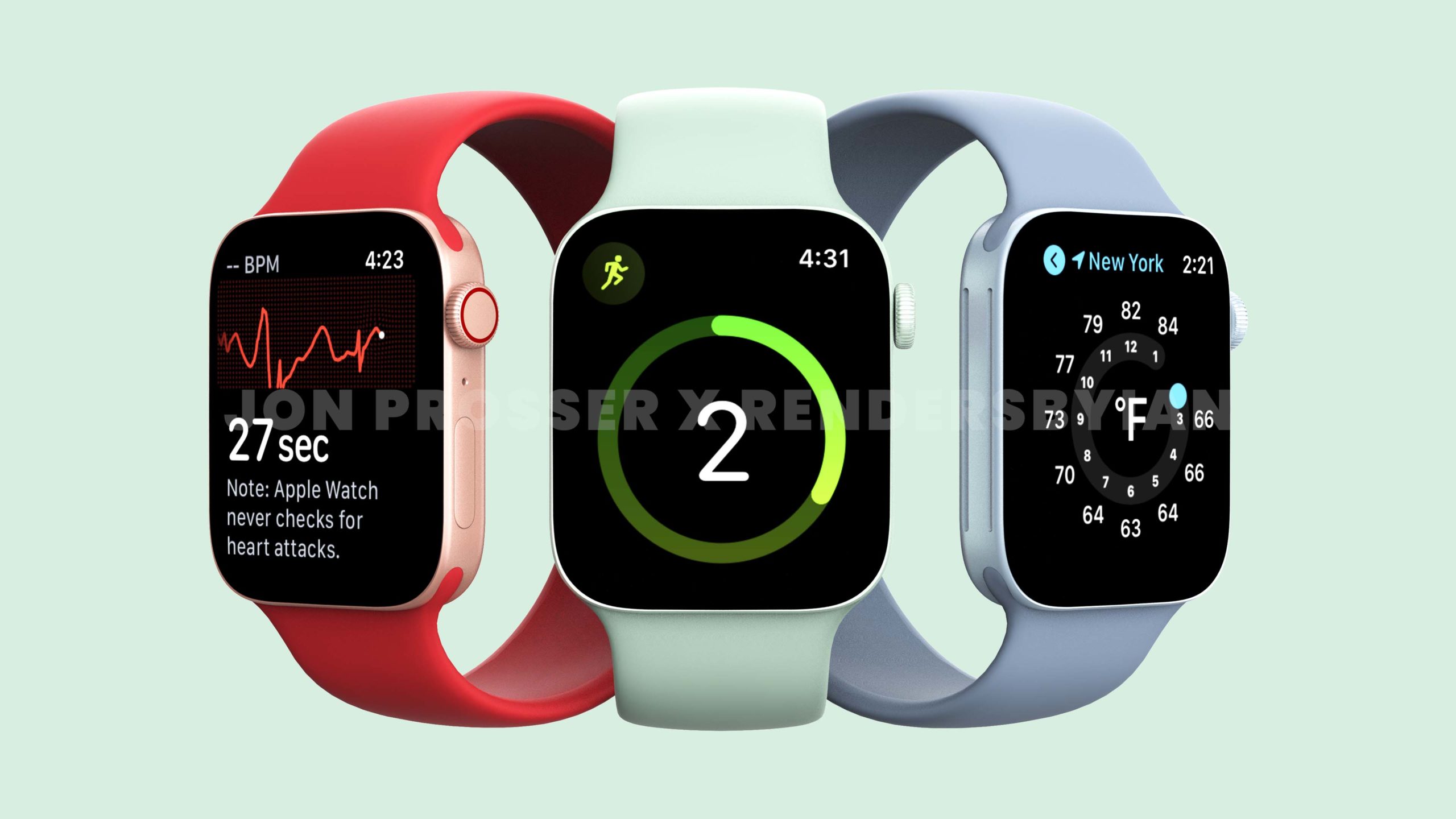 (Featured image: © 2021 Jon Prosser/RendersbyIan)
The Apple Watch Series 7 is expected to be presented in September / October. Now renders show the design of the next smartwatch
The YouTuber "Jon Prosser" received images and CAD files of the 7 series, which he gave to the render artist "Renders by Ian". He created several render images of the new smartwatch that they released today.
The biggest innovation is a flat side of the watch, which is already the case with the iPhone 12 series and the new iPad Pros were seen. An OLED display will probably continue to serve as the display, because micro-LED is still a few years away. Of course, there will again be a crown on the side of the watch. However, the speakers on the left are a lot bigger than before, maybe for a new feature?
Apple Watch Series 7: New Green Colors
Last year (for Series 6) the colors were blue and "Product Red" very present. This year appears to be a new color in development, green. Noisy ProThere are also some other "more experimental colors" in development and the decision is not yet final.
The next Apple Watch will have competition this year, Google has just yesterday restart Wear with Samsung on the I / O promulgated.
Recommendations for you