Apple Watch Series 8 is here: More security and sensors in the old guise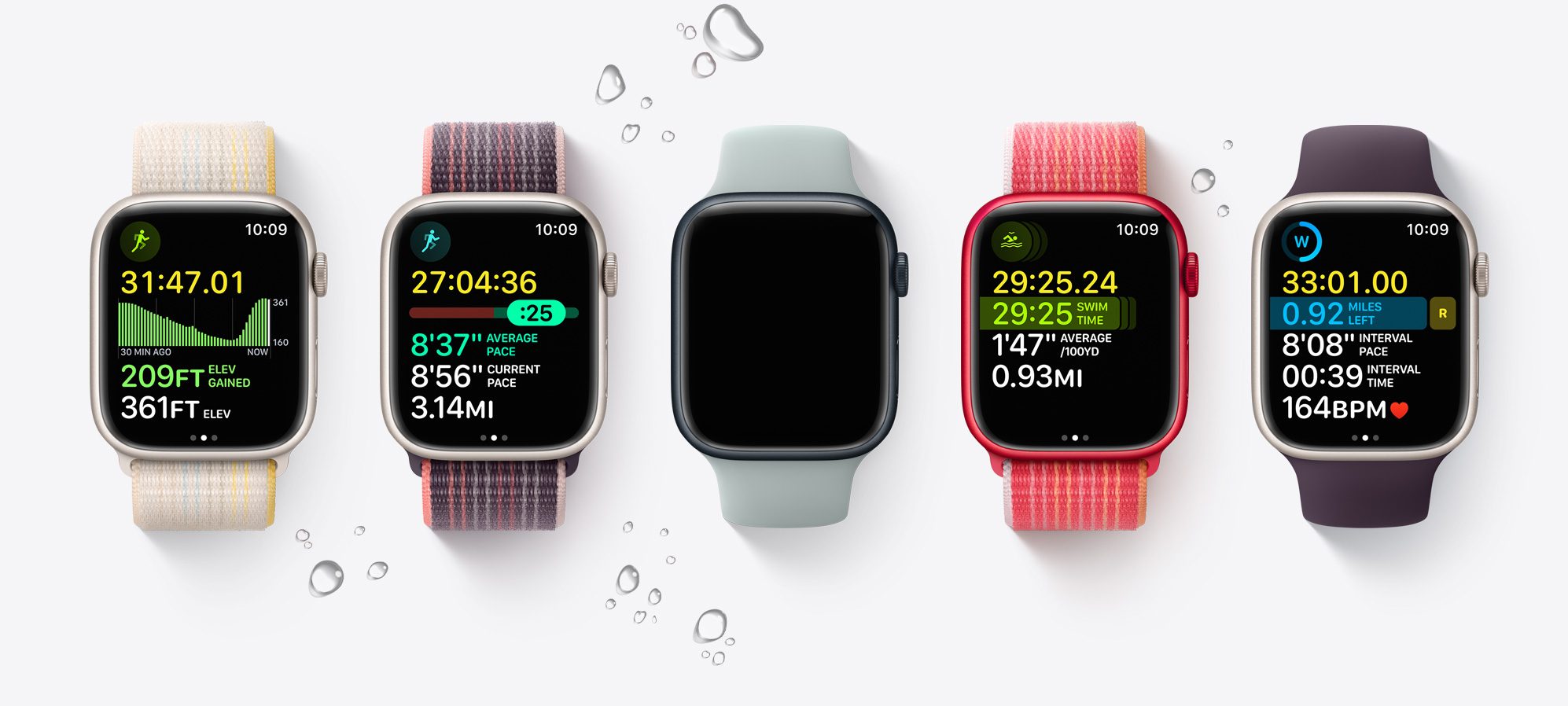 (Post image: © 2022 Apple)
As part of the Apple event, the new Apple Watch Series 8 was also shown tonight. The new smartwatch can better track women's health with new sensors and now also offers accident detection. We summarize all the innovations.
There are actually not that many innovations to report on the successor to the Series 7. By the way, Apple also showed the new Watch Ultra, which for Profisportler should be the non-plus-ultra. With the new Apple Watch Series 8, the line remains true and the changes are rather small, but still useful.
Period prediction, accident detection and more
The new Apple Watch is designed to offer a leap forward, especially for women. With a new temperature sensor, the watch should be able to predict the period to the day and also display and calculate it retrospectively in the calendar. Deviating and irregular cycles will also be considered prologged and the user is informed about it directly on her wrist. The new sensor does not offer any other function, at least not yet.
Furthermore, the battery life increases to up to 18 hours, with the new power saving mode up to 36 hours should be possible. It also introduces a function that you will hopefully never need: accident detection. The Apple Watch Series 8 uses new sensors, the 3-axis gyro sensor in conjunction with a new accelerometer for high G-forces, to recognize whether an accident has occurred. The watch then automatically informs emergency contacts and dials the emergency call. The well-known fall detection is still available.
International roaming is now also possible, along with new features Watch 9, which will also come for other Apple Watches.
Apple Watch Series 8 pricing and availability
Nothing is more important than the price - here we start from 449 euros, depending on the bracelet and case up to 949 euros are possible. In terms of color, Midnight, Starlight, Silver and Product(RED) to choose from. Orders are now on the Apple website possible, will then be delivered from September 16, 2022.
Recommendations for you