Asus ZenBook 17 Fold OLED hands-on at IFA 2022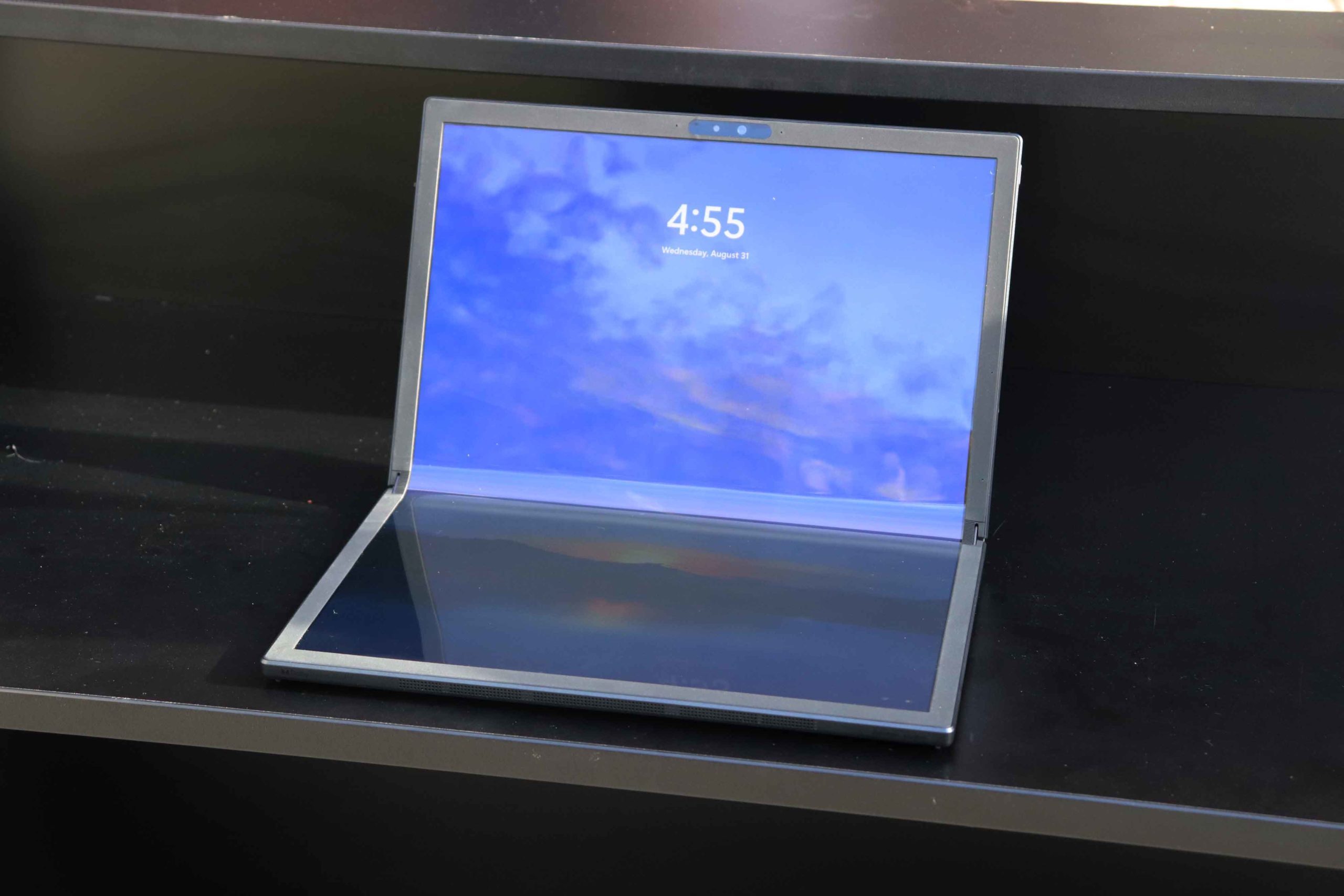 (Post picture: © 2022 TechnikNews)
Read more news from the IFA 2022 in Berlin?
Check our newsfeed -
here
Asus presented the new Asus ZenBook 2022 Fold OLED at the press event as part of the IFA 17 in Berlin. This laptop has various special features for the laptop market. We checked it out for you.
While other manufacturers are still beautifying the notebook market with technical bells and whistles, Asus ventures with its head out of the window. The Asus ZenBook 17 Fold OLED is a premature step towards a foldable laptop – but in 17 inches.
First impression
When presenting the new foldable, Asus quickly gave the impression that they wanted to be the first to enter the foldable world. Of course, the device was equipped with the latest technical data, is operated with Windows 11 and can be operated with an external separate keyboard when it is foldable.
Hands-on
When you take it in your hands, the device looks very high-quality and robustly built. According to Asus, the 17-inch display has a thin plastic coating on the top and should therefore be more resistant to scratches. However, you don't have to worry that the ZenBook 17 Fold OLED closes easily. The external keyboard can be placed on the display and then forms the display into a smaller 12,5 inch laptop. However, you shouldn't put the device on your lap because it doesn't feel like a conventional laptop. We therefore recommend placing the Asus ZenBook 17 Fold OLED on a table or the same to use it.
Software not yet mature
Unfortunately, Windows 11 is not yet really designed for the Asus ZenBook 17 Fold OLED. It is therefore rather time-consuming to use Windows 11 with all of its range of functions by touch. However, the device won't be on the market anytime soon, so Asus used its event to showcase the laptop to the crowd and get their opinions.
Der Preis
At 3.999,00 euros, the Fold is definitely not in the low price segment and will certainly not have an easy time with its price. In our opinion, the target group is not yet clearly defined and therefore the future is uncertain.
Recommendations for you