Asus ZenFone 8 and 8 Flip presented: The new flagships can do that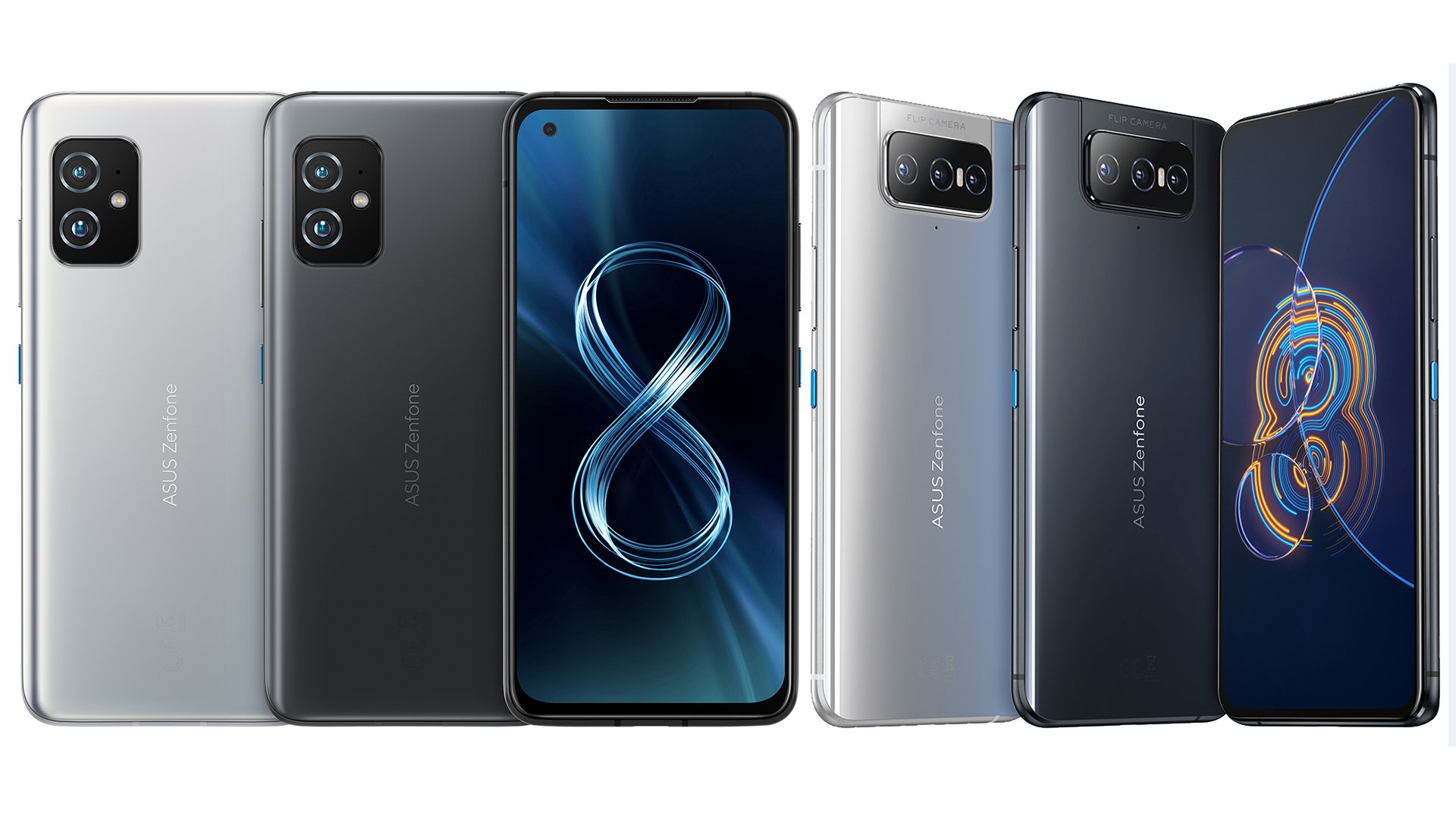 (Post picture: © 2021 Asus)
Asus presented its latest flagship smartphones "ZenFone 8" and "ZenFone 8 Flip" at an event today. The new flagships can do that.
ZenFone 8: small, but big.
Asus takes a very unusual approach with both devices. With the ZenFone 8, it's the size of the display. At 5,92", it is extraordinarily small, smaller than any device with the Snapdragon 888 so far. The display has a Full HD+ resolution, supports a 120 Hertz refresh rate and AMOLED display technology. as ProAs already mentioned, the Snapdragon 888 is used, currently the best Proprocessor from Qualcomm.
The Prozessor is combined with 16 GB LPDDR5 RAM (yes, really 16 gigabytes, no typo) and 256 gigabytes of internal UFS 3.1 storage. On the back of the device are two cameras, a 64-megapixel IMX686 camera and a 12-megapixel IMX363 ultra wide angle, both from Sony. The battery is relatively small at 4000mAh, as can be seen from the combination of display, Proprocessor and software affect the battery life can only be clarified in a test. The battery can be refilled with 30W fast charging.
Android 11 runs on the device, and the manufacturer does not make an exact "upgrade promise". The device is IP68 protected against water and dust and the fingerprint sensor is located in the display of the device. At 169g the device is very light. The ZenFone 8 comes in the colors "Obsidian Black" and "Horizon Silver" with 8 gigabytes of RAM and 128 gigabytes of storage from an MSRP of 696 euros. At Asus and Alternate there will be an early bird promotion for 599 euros. The double memory (256 GB) is available for 729 euros and for 16 gigabytes of RAM you pay 799 euros.
ZenFone 8 Flip: With a flip camera and a large display
While Asus called the "Flip Phone" last year under "Pro' will be called 'Flip' this year. Because the 8 Flip is not necessarily the better smartphone on the data sheet than the normal 8. At 6,67", the display is considerably larger than that of the normal 8. It also has a Full HD+ resolution, but only supports a maximum refresh rate of 90 Hz . It also runs on the Snapdragon 888, but only with 8 gigabytes of RAM. The internal memory is the same size at 256 gigabytes.
Instead of just two cameras, the Flip has a third 8 megapixel telephoto camera for 3x optical zoom and 12x telephoto zoom. The main and ultra wide angle cameras are identical to the 8. The battery has also been increased to 5000 mAh, which, according to Asus, should be enough for two days of use. However, this has an effect on the weight, with 230g the device weighs 60g more than the 8th.
The ZenFone 8 Flip comes in the colors "Galactic Black" and "Galactic Silver" with 8 gigabytes of RAM and 256 gigabytes of storage for 799 euros.
Recommendations for you