>> Test the latest technology and much more: apply to us! <
Calendars by Readdle: Integration of Meeting Services and More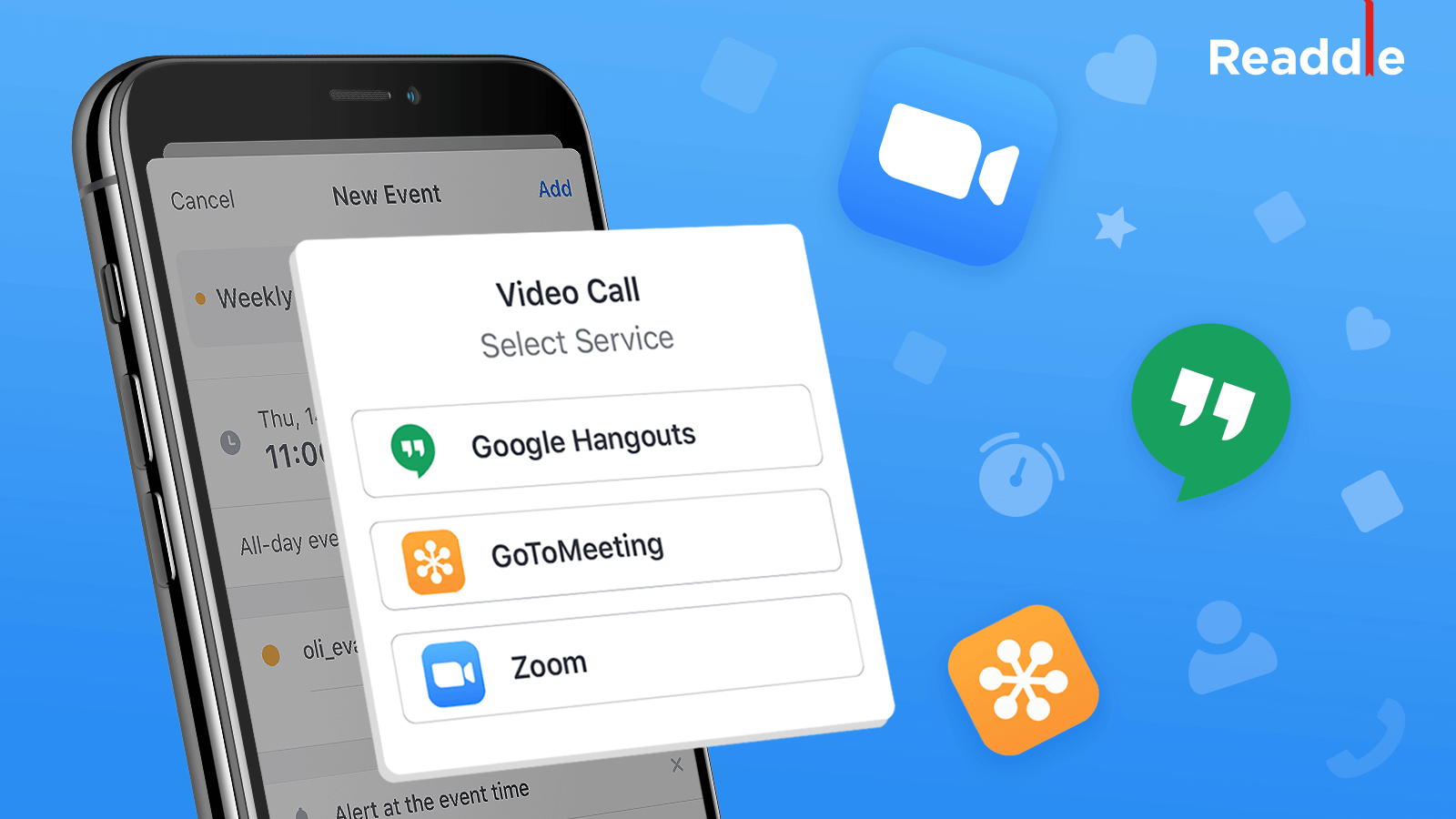 (Post image: © 2020 Readdle)
Many people currently have online meetings on their calendars. In order to create a better overview of these, Readdle has published an update for Calendars by Readdle, which allows links to Zoom and Co. to be created and displayed in the app.
In Calendars by Readdle there is now a new option to add a meeting link when creating an appointment. If you tap on "Video Call" in the input mask, a list of the available services appears - including Hangouts, GoToMeeting and Zoom. A link is attached to the entry as soon as one of the options is selected. In addition, this is also visible to all other participants.
The app's developers have actually planned the connection to meeting services as a premium feature. Due to the current situation, however, users of the free version can also access it.
Also: View employee calendars
Readdle has implemented a second new feature in order to be able to determine even better when which employees are available for a conference. G Suite subscribers can now see the calendar appointments of the employees in calendars. So you can immediately see when which colleague is available at what time. The viewing function is part of the premium subscription.
Calendars by Readdle are available for free in the App Store with an optional in-app purchase for premium features.
Source: Readdle
Recommendations for you