Readdle's Calendars is now available for the Mac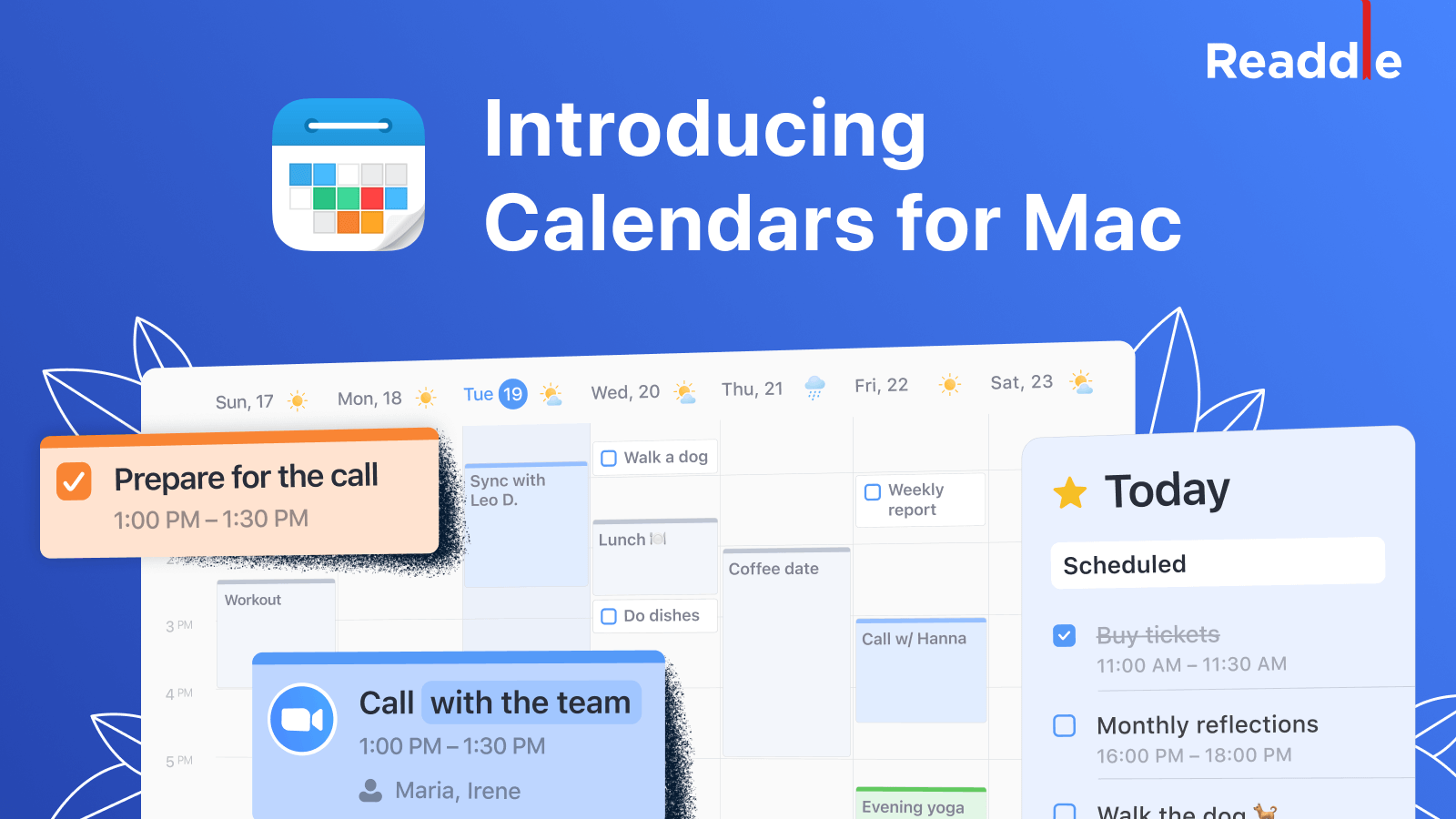 (Post image: © 2022 Readdle)
Readdle's Calendars app is now coming to the Mac after years of proving its worth on iOS, iPadOS and watchOS. You need to know that.
Calendars on the Mac is designed to help plan the 24 hours of a day in the best possible way. There is the planner and the so-called shortcuts for this. The planner shows available tasks, which you can then drag onto the calendar so that they don't collide with other entries. Shortcuts are for organizing regular activities, habits, and hobbies. As a result, the morning walk now also has a place on the calendar.
All entries are visible on all devices on which Calendars is installed. You can connect the reminders app for iPhone, iPad and Mac, Outlook, Google Calendar, Exchange, Google Tasks and iCloud.
Furthermore, existing functions of the app will be included in the Mac version. The "Natural Language Input" is particularly useful here, with which you can create events by typing phrases such as "Meet John at Starbucks at 16 p.m." and the app automatically recognizes the individual information. The ability to schedule video calls directly in the app is also helpful.
Calendars for Mac: Pricing
Calendars is available as a free download from the App Store with all the basic functions of a calendar. For 21,99 euros you get access to Pro-Features like adding multiple accounts and using the planner. If you are already a subscriber to the iPhone app, you do not have to pay extra.
Recommendations for you