CES 2021: All events, news and most important dates at a glance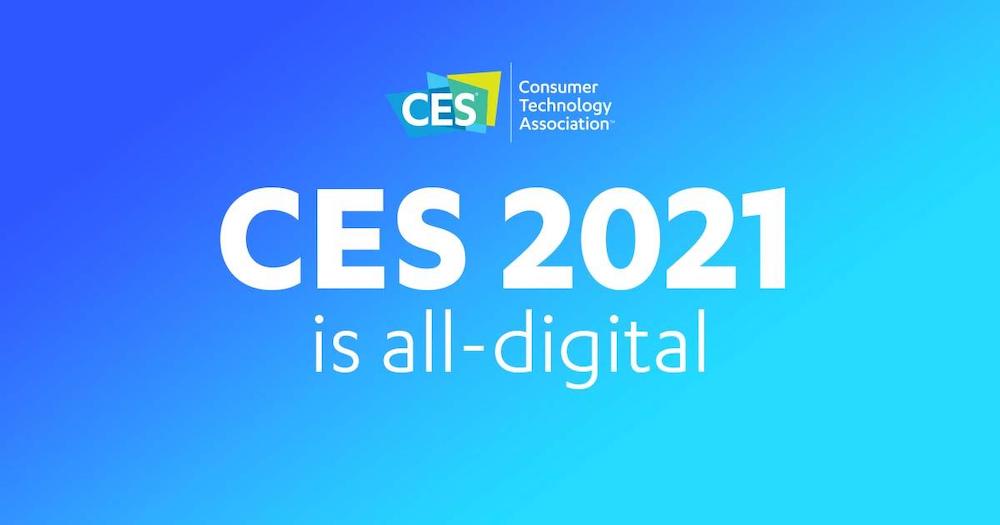 (Post picture: © 2021 CES)
CES 11 - the most important and largest technology fair of the year - starts on January 2021th. This usually takes place in Las Vegas, but due to the corona pandemic, this time it will take place completely digitally. We give an outlook on the most important events, news and dates of the fair.
As in previous years, we will also be at CES this year TechnikNews follow up. Especially this year: We are also officially accredited as press representatives and will report live for you on all new products. So we can not only give you a better view, but also keep you up to date. It's best to follow us right away on twitter, there we will post sooner about all happenings from the fair.
CES 2021 digital: What that means for you
Not very much. Even in the digital version of CES 2021, the "tickets" for private visitors are still quite expensive. On the Price page it can be seen that a ticket currently costs just under $ 500, the "early bird" tickets cost around $ 149 in December. It will also not be possible for unregistered visitors to follow the live streams on the CES website. For this you need an account, which you can only get with the purchase of a ticket or media accreditation.
We and the other technology colleagues will do our best to inform you as much as possible about all the important events at CES 2021. However, some dates and live streams overlap, which is why we will focus on a few highlights.
CES 2021: The most important keynotes at a glance
Let's start with the most important dates of the fair, divided into every single day. the TechnikNews The editorial team has selected the highlights, all other dates can be found directly on the Event page the CES 2021. The following times are in CET, our time. Due to the different time zone in Las Vegas, the events usually start in the afternoon and last until late at night.
Monday, January 11, 2021 - press day
Monday is still reserved for the press, despite the digital move. The dates of the first day are therefore not officially visible on the CES 2021 website.
13:00 p.m. - 13:30 p.m .: Hisense
14:00 p.m. - 14:30 p.m .: LG & Bosch
15:00 p.m. - 15:30 p.m .: Samsung
16:00 p.m. - 16:30 p.m .: Panasonic
17:00 p.m. - 17:30 p.m .: Canon, Mercedes-Benz & TCL
23:00 pm - 23:30 pm: Sony
Tuesday 12. January 2021
16:15 - 16:45 p.m .: LG Future Talk
17:00 p.m. - 18:00 p.m .: AMD (through YouTube)
18:00 p.m. - 19:00 p.m .: Nvidia (through YouTube)
18:10 p.m. - 18:50 p.m .: Privacy and Trust with Amazon, Google and Twitter
19:00 p.m. - 20:00 p.m .: Audi & ASUS Rog (through YouTube) & Razer (online here)
19pm - 45pm: Lenovo
Wednesday, 13th of January 2021
There are few new keynotes on Wednesday, but repeats of keynotes from the days before are shown.
Thursday, 14 of January 2021
There are almost no new keynotes on the last day of CES, from 13:00 p.m. to 23:30 p.m. numerous keynote repetitions from the past few days will be shown.
CES 2021: All news on TechnikNews
We from TechnikNews will be in our specially set up CES 2021 Category report on all important events at the fair. We also keep you informed about ours Social mediaChannels, such as on Twitter, up to date. Also in our coming TechniqueCast - the technology podcast from TechnikNews - the fair will be an issue.
The entire TechnikNews The editorial team is looking forward to your diligent reading, sharing and following the news of the most important technology fair of the year.
Recommendations for you