CES 2023: what's new in TVs and soundbars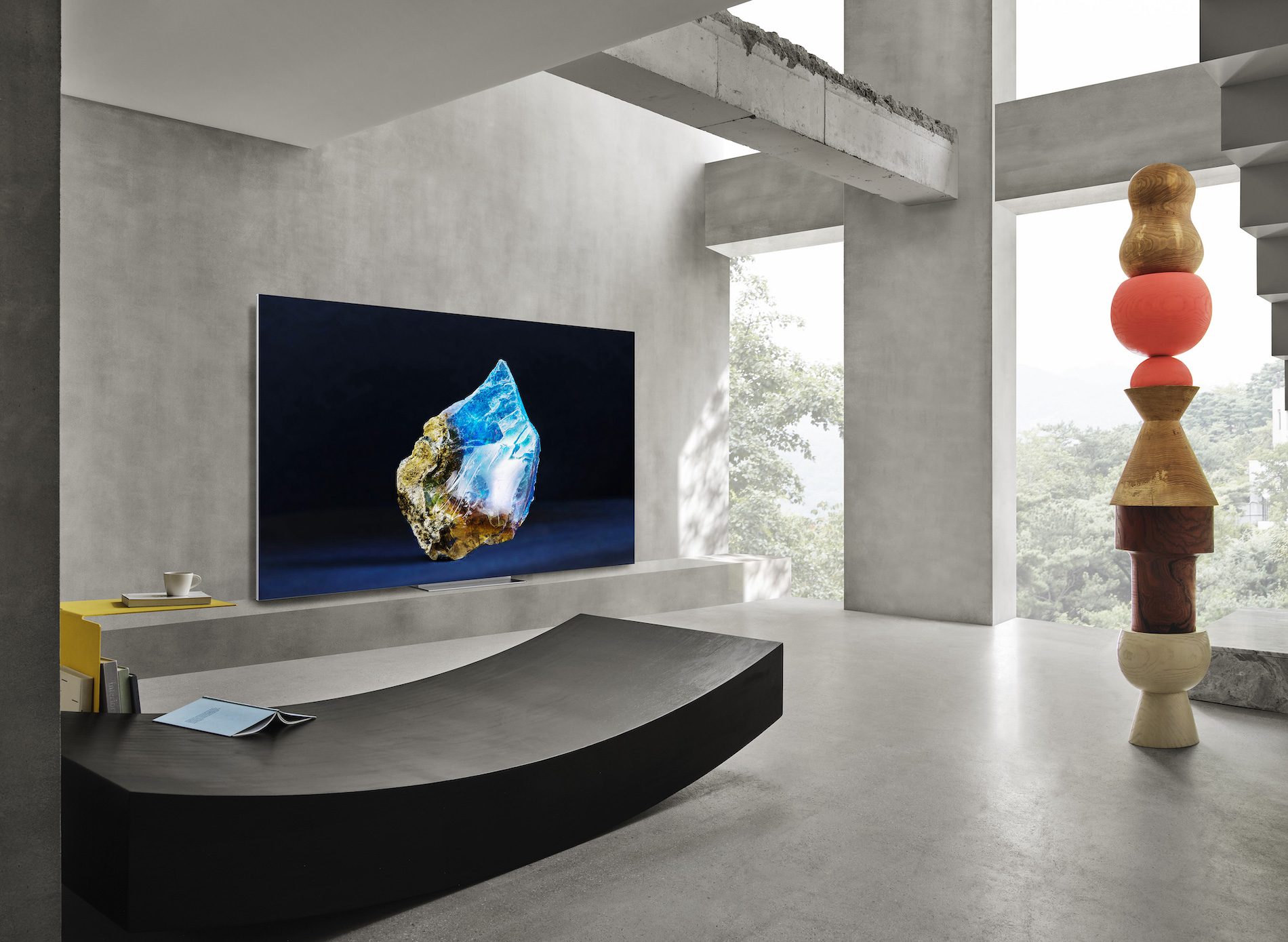 (Post picture: © 2023 Samsung)
This week the CES 2023 took place in Las Vegas. Here we show you which TV sets and soundbars were presented.
After a two-year Corona break, the CES will take place again this year as usual and without restrictions in Las Vegas. Over 3200 manufacturers from 173 countries traveled to present their new Proto show products and concepts to the world. In this article we summarize the most interesting ideas for you ProProduct categories TVs and soundbars together.
CES 2023: OLED and mini-LED everywhere you look
This year, too, manufacturers are once again putting their all into OLED and, for the first time, into mini-LED.
Here is Samsung pioneered with its Neo-QLED devices with 4K and 8K resolution. Otherwise, the company showed TVs with Micro-LED in sizes 140 inches and 50 inches and with OLED in 55 inches, 65 inches and 77 inches. Samsung also announced that the devices will support the smart home standards ZigBee, Matter and Thread from 2023 without an additional dongle.
Meanwhile, LG revealed, among other things, the LG Signature OLED M, the "world's first wireless AV-connected 4K 120 Hertz OLED TV". But what does that mean exactly? There is a box for the TV to which all devices, such as a games console, are connected. The box then sends its signals to the Signature OLED M, so there are no cables that could destroy the optics. Otherwise, we saw three other TVs from LG, each serving the entry-level, mid-range and high-end segments.
Surprisingly, there are no new televisions from Sony this year. Instead, a new generation of PlayStation VR and an electric car were announced in cooperation with Honda. You can find out more about the latter topic in the article linked below.
There was an interesting concept for this dislikes to see: The first wireless television. This means that the device has no terminations and no cables. Replaceable batteries are therefore used for the power supply. It is also exciting that the Displace can be "glued" to the wall thanks to vacuum technology and is operated exclusively with speech, touch or gestures.
CES 2023 - Soundbars: Primary focus on Dolby Atmos
When it comes to soundbars, one looks in vain for innovations, because instead everyone prefers to rely on proven strategies and refine them.
You can see that sometimes LG with the SE6 and SC9, both are equipped with Dolby Atmos. The SC9 is more suitable for use with LG TVs, as some features are only usable with them. One of these functions is Wowcast, which allows the television to be connected to the soundbar via WLAN. There is also a dedicated mount for the TV and the SC9 supports DTS:X for better 3D sound. The SE9, on the other hand, is more intended for the general public, for example it comes without a subwoofer.
Another example is the JBL Bar 1300. It also has Dolby Atmos and DTS:X for 3D surround sound via detachable wireless speakers that run on a battery. Incidentally, these can also be used as independent Bluetooth speakers. On top of that, voice inputs are now better understood thanks to the integrated PureVoice technology.
CES 2023: More from the technology fair in Las Vegas
Recommendations for you