ColorOS 13: August 18 launch event confirmed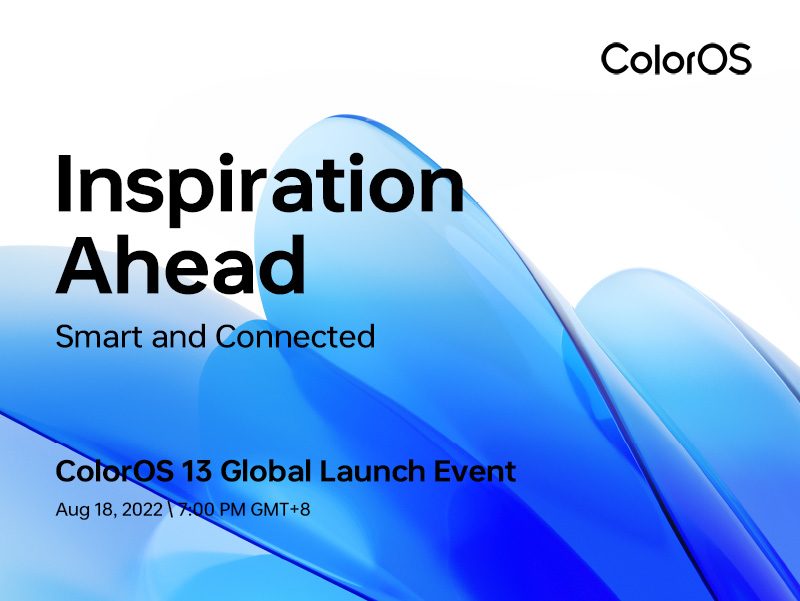 (Post picture: © 2022 OPPO Germany)
Despite the current temporary sales stop in Germany, OPPO has announced a live event for the new ColorOS version based on Android 13. We have all the details.
On August 18, the new ColorOS version, ColorOS 13, will be presented as part of an online event. This will be on YouTube and Twitter broadcast live.
ColorOS 13 will be one of the first OEM operating systems based on Android 13. In ColorOS 13, the basic innovations of ColorOS 12 are said to have been improved again. The ongoing cooperation between Google and OPPO aims to create the best possible experience for users.
The first devices that can enjoy the new version worldwide would be the OPPO Find N (unfortunately not available in Germany) and this year's flagship, the OPPO Find X5 Pro. However, these devices get a beta version for the time being. Any bugs and errors should be eliminated with the help of volunteer testers.
Inspiration Ahead: Smart and Connected
This is the new motto of the new ColorOS. OPPO also offers the latest Android 13 security and data protection systems in their modified version.
Customization has always been a priority with ColorOS. So also in the 13th iteration. In the course of this, OPPO has also integrated Google's Material You more deeply into the system than before. Of course, OPPO itself controls most of the new features. Applications should be better displayed on larger displays, seamless connections between multiple devices should be possible and the Proproductivity and efficiency are increased in everyday life.
In summary, OPPO wants to create a clean, comfortable and smooth Android experience. They actually perfected this with ColorOS 12. We're excited to see how Android 13 looks.
Of course, we will also have a Launch Day article on August 18th. There we will take a closer look at what's new in ColorOS 13.
Recommendations for you