>> Test the latest technology and much more: apply to us! <
Dell XPS 15 (9500) and XPS 17 (9700) officially presented: only USB-C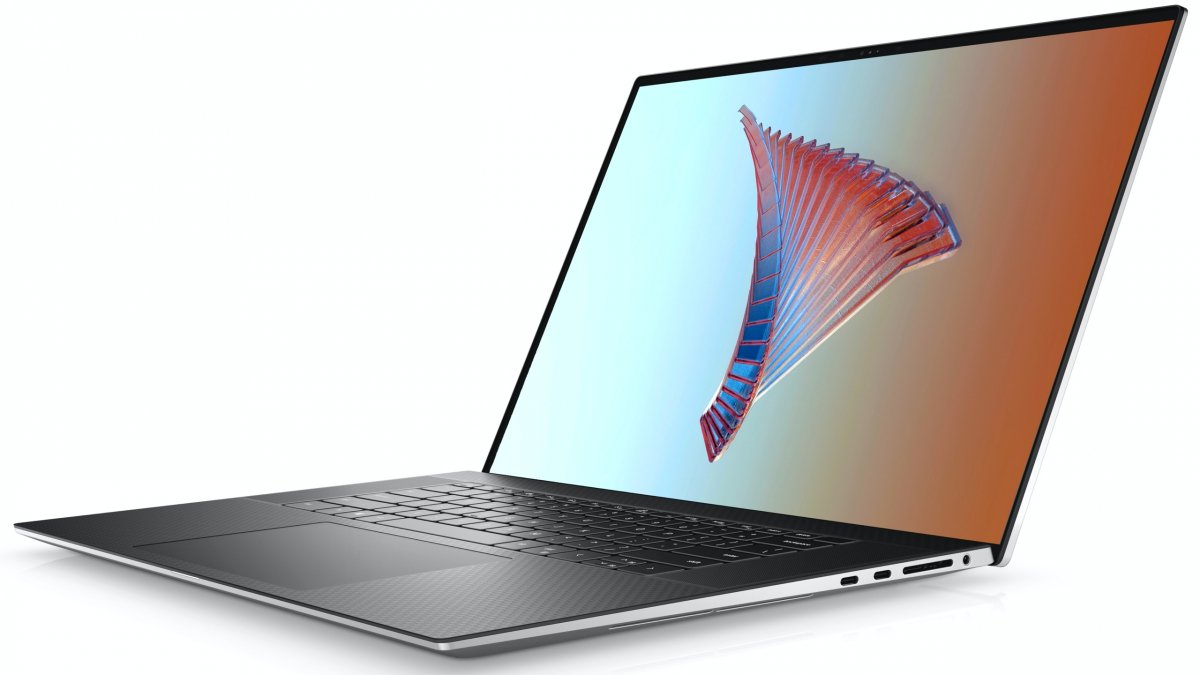 (Post image: © 2020 Dell)
The new Dell XPS 15 (9500) and XPS 17 (9700) were shown yesterday. The two models had already appeared in pictures some time before - now these have been confirmed. Compared to its predecessors, there is one crucial change that not everyone likes.
The Dell XPS 15 was introduced less than a year ago - now the successors are here, including a 17-inch model. In terms of design, the display edges in particular have changed compared to their predecessors, and are now much narrower. Fortunately, the webcam is still on the top and not on the bottom like on previous models of the XPS.
Dell XPS 15 (9500) and XPS 17 (9700): Equipment and Specs
The Dell XPS 15 comes with a 15,6 inch display, the XPS 17 with 17 inches. Dell offers two versions of the displays. The first with 1.920 x 1.200 pixels and the second with 3.840 x 2.400 pixels in 16:10 format. In addition, both matte variants achieve 94 Procent DCI-P3 and up to 100 ProCent Adobe RGB coverage. Under the hood are respectively Proprocessors of the 10th generation are installed - as a minimum configuration there is an i5-10300H with four cores up to an i7-10750H with six cores in the maximum configuration.
When it comes to the graphics unit, you can choose between an Intel UHD graphics card or NVIDIA GeForce GTX 1650 Ti with 4 GB. If you opt for the more powerful XPS 17, there is even a Geforce RTX 2060 Max-Q. For multitasking you can choose between 8, 16 and 32 GB DDR4 RAM, which can be upgraded yourself. The NVMe M.2 SSD can also be used proUpgrade easily - there are 512 GB to 1 TB (on the XPS 15) and even up to 4 TB on the XPS 17 out of the box.
Windows 10 Home is pre-installed as the operating system for private customers by default, business customers receive the as usual Proversion of it. In terms of dimensions, the XPS 17 is 375 x 248 x 19,5 millimeters and weighs 2,11 kilograms. The XPS 15, on the other hand, is a bit more compact and weighs 245 x 230 x 18 millimeters and 1,83 kilograms.
In terms of connectivity, the two XPS have two or four Thunderbolt 3s in the XPS 17, an SD card reader, a Kingston lock and a battery that should provide up to 19 hours of runtime. In both models, the fingerprint sensor is now located next to the Delete key directly on the keyboard and no longer separately on the housing. You read that correctly: there is no longer any HDMI, and the usual two USB-A ports are gone. Not everyone may like that.
Prices and variants
In terms of price, the XPS 15 is around 1.699 euros for 8 GB RAM DDR4, 512 GB NVMe SSD, i5-10300H and Intel graphics. That extends to the strongest model with 32 GB RAM DDR4, 1 TB NVMe SSD, i7-10750H Proprocessor and a GeForce GTX 1650 Ti with 4 GB at 2.799 euros. On the Dell website you can now configure your desired model.
The Dell XPS 17 does not yet exist - it will only be available from June 11th. So there are no euro prices for the respective equipment here either. In the US, the cheapest option starts at $ 1.499,99.
Recommendations for you