Deutsche Telekom's Magenta TV Box presented at IFA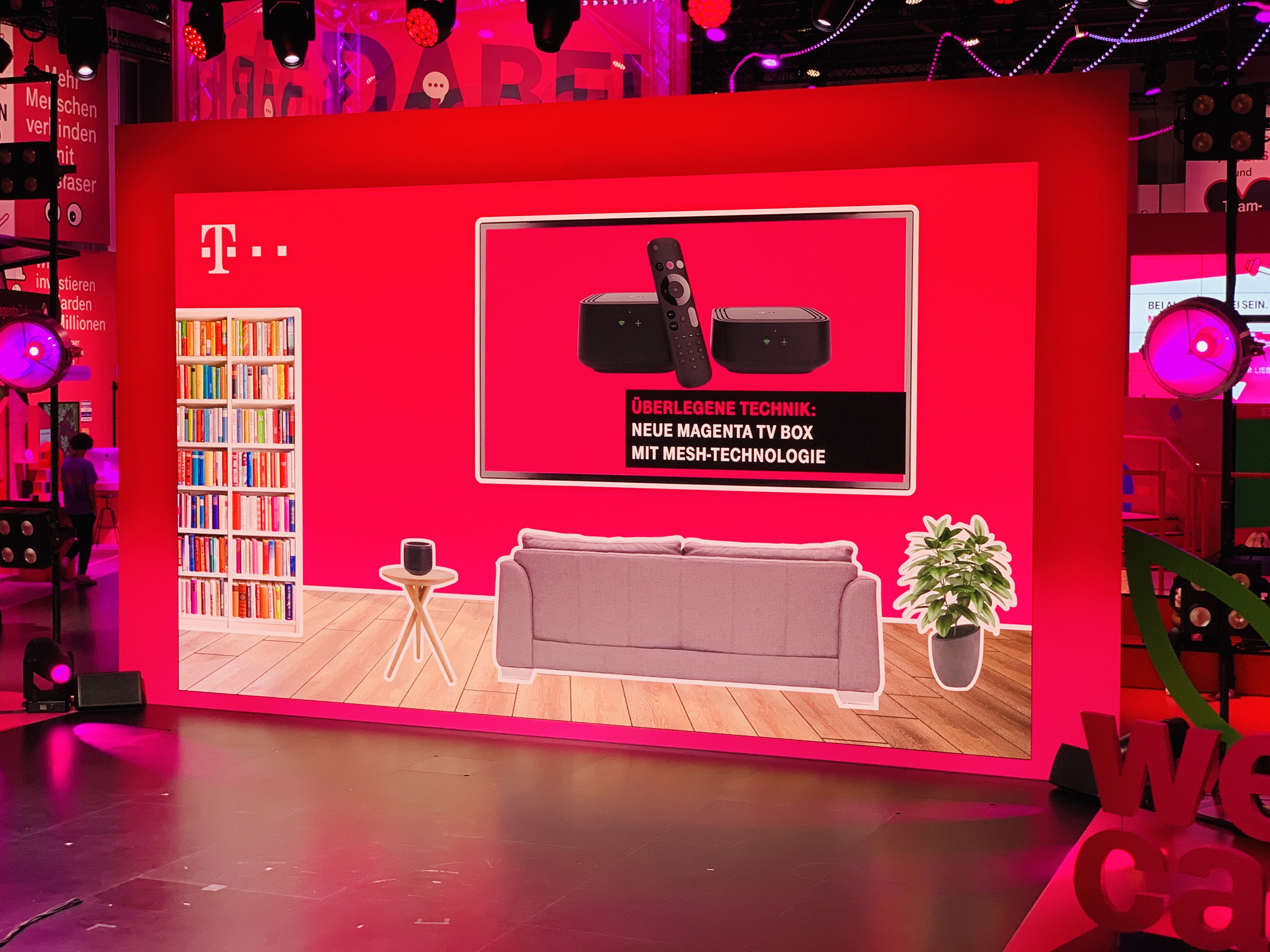 (Post picture: © 2019 TechnikNews)
Telekom presents a new Magenta TV Box at the press conference. The special thing about it is that it acts as a mesh router.
At the IFA 2019 in Berlin, Deutsche Telekom is presenting its new TV Box and this brings two innovations with it.
Mesh WiFi implemented in Magenta TV Box
The new box not only serves as a TV box, but also as an external router. A new addition is the WiFi mesh technology, which also supports your router at home as a network device. No other manufacturer had this before. You will be able to control the box by voice control and remote control.
In combination with the Magenta Smartspeaker, you can also control the TV Box via Alexa. However, this speaker costs an additional 149 euros. As an offer, Telekom is launching the Smart Speaker for 99 euros. The price for the TV box is still unclear. More information will be available soon on the Telekom website give.
Recommendations for you