DJI Mavic 3: This is what the drone looks like [Exclusive]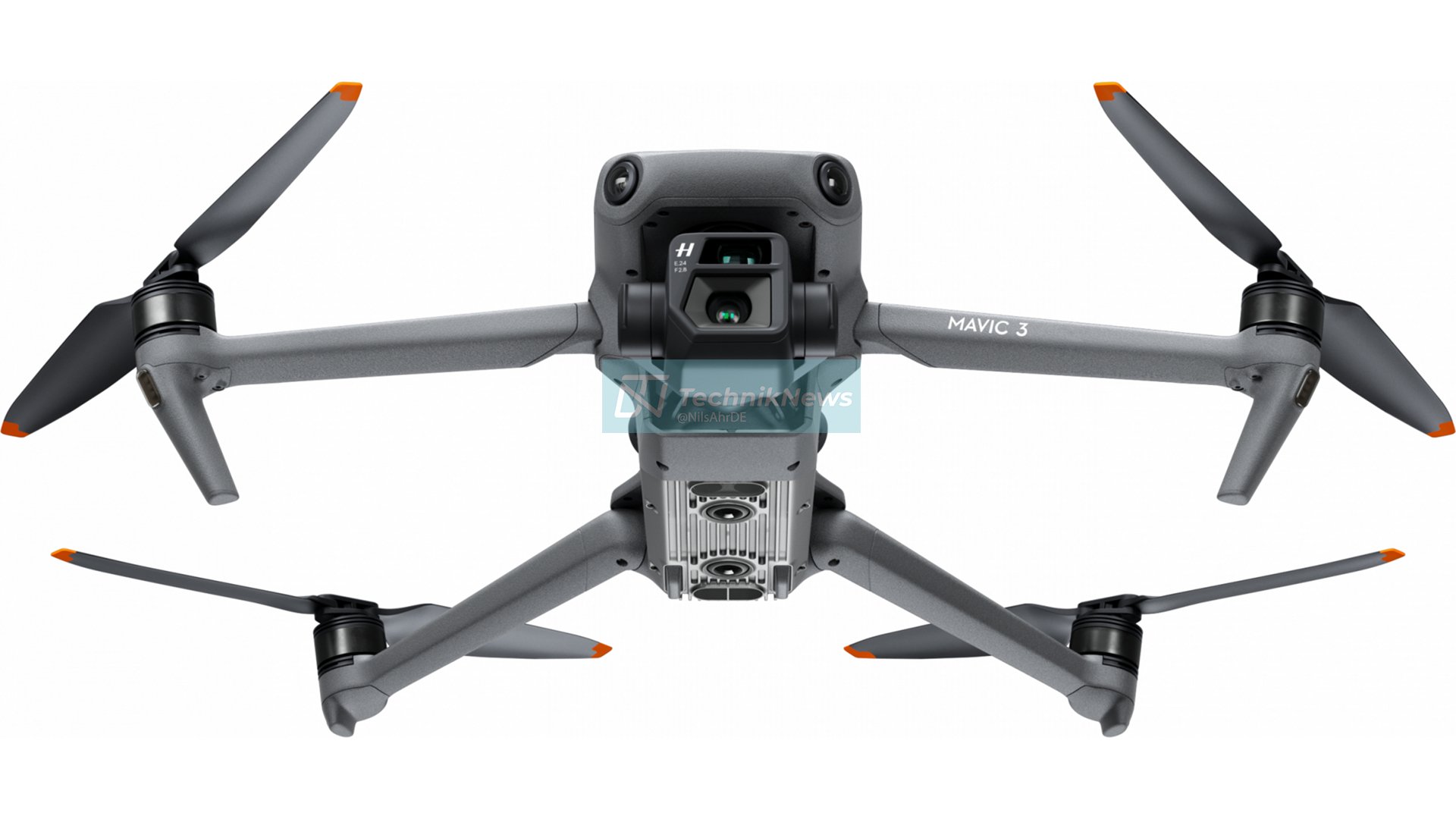 (Post picture: © 2021 TechnikNews)
The Chinese drone expert DJI will present its new Mavic 3 drone in November. We now have the first exclusive pictures.
The drone is equipped with a large Hasselblad sensor, which, according to rumors, should be equipped with 20 megapixels. Since we don't have any technical data yet, we cannot confirm this, the renders only show an F2.8 aperture. There are two additional sensors above this main camera, and we cannot give any precise details about this either.
DJI Mavic 3: Render of the European version
The Mavic 3 will appear in three different versions. There will only be the drone, the Fly More Combo and a "Cine" edition. In addition to the drone, there are again a lot of accessories. You can switch between a cine mode, a "normal" mode and the sport mode on the controller.
DJI Mavic 3: Accessories
With the "Fly More Combo" of the Mavic 3 drone, there is a bag, a few panels and all sorts of small accessories in addition to the drone itself.
Fly More Combo
DJI Mavic 3 Cinema Edition
Another edition is new to the Mavic 3: the "Cine Edition". Since we do not have a data sheet yet, the difference between the "normal" Mavic 3 is a little difficult to determine, a separate lettering was at least worth it. At least the better controller with display is also available.
Many thanks to Jasper Ellens for the help!
Recommendations for you