DJI mini 3 Pro: First Renders and Specifications [Exclusive]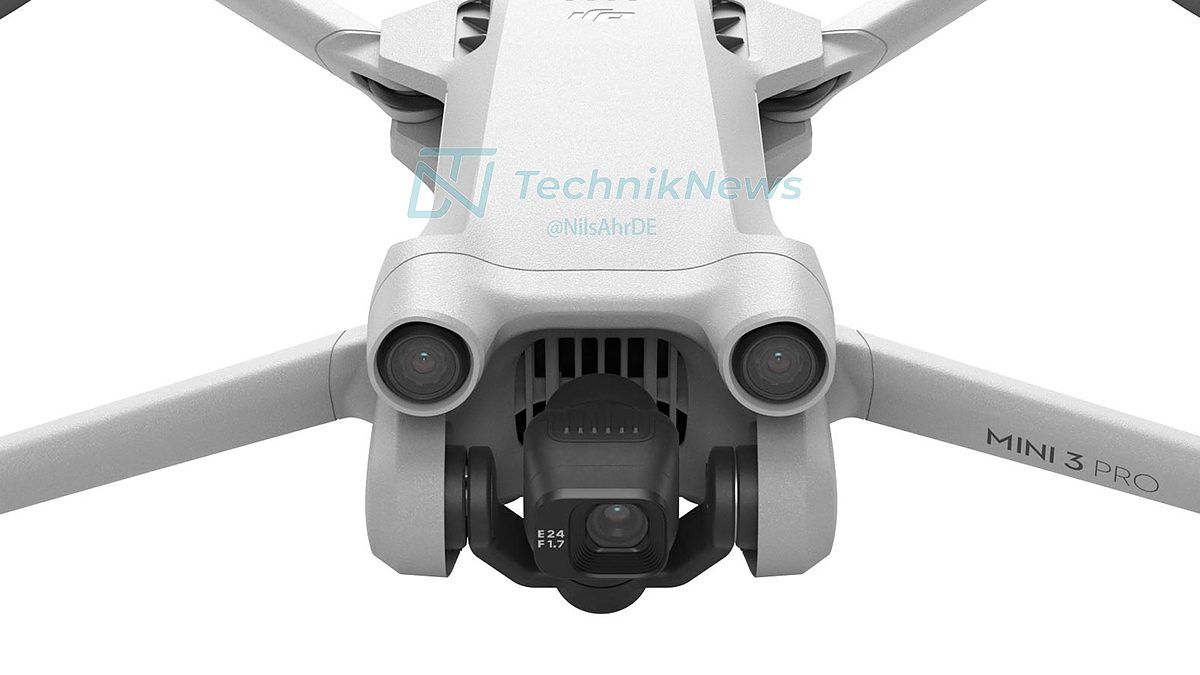 (Post image: © 2022 DJI)
With the DJI Mini 3 Pro the drone specialist DJI would like to launch a new offshoot of the Mini series. TechnikNews are once again available as the first medium high-resolution render images, which we do not want to withhold from you.
My colleague David Haydl told you about a new DJI drone at the beginning of April berichtetwho have favourited DJI Mini 3 Pro. After a Dutch shop revealed the first details yesterday, we are now delivering official renders and can confirm the technical data.
DJI mini 3 Pro: Familiar design with few changes
The drone comes in a compact format and weighs only 249 grams, has a 1/1,3 inch sensor and can take photos in up to 48 MP RAW. The manufacturer specifies the flight time as a maximum of 34 minutes, a larger battery optionally promises a maximum of 47 minutes. The controller is available in a combo, which connects via the O3Progreat with the drone. The latency is relatively low at 120 ms, but collisions are avoided with APAS 4.0. Videos can be in 4K with 60 frames pro second, or in 1080p with 120 frames pro second to be recorded.
The drone is to be unveiled in May, a Dutch shop speaks of an RRP of €829.
Recommendations for you