>> Test the latest technology and much more: apply to us! <
Dolby Voice announced at CES 2021: Better video calling with laptops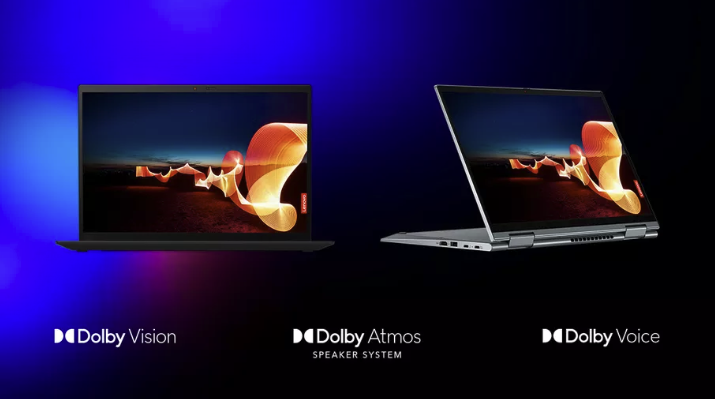 (Featured image: © 2021 Dolby)
2020 was clearly the year of video calls. In line with this, Dolby Voice was presented at CES 2021. This should improve video calls with the laptop.
When Dolby Voice is launched, only two Lenovo laptops will initially support the new software. This small group includes the ThinkPad X1 Carbon (Gen 9) and the ThinkPad X1 Yoga (Gen 6). Which laptops in the future also by Voice prowill not be revealed yet. But what does Dolby Voice actually do?
Dolby Voice: how it works
The aim of the new technology is that participants in a video conference can be heard more clearly. To do this, the manufacturer relies on reducing background noise and dynamically adjusting the intensity of the microphone. The latter is used, among other things, with the "full room pick up". It detects when a participant is a little away from the laptop, which means that the microphone is turned up. There is also "voice separation", thanks to which it is recognized when several people are speaking at the same time, so that the individual voices are better emphasized. This function is not supported by all services, but Zoom is included, for example.
Dolby Voice will be available from February when the two Lenovo laptops hit the market.
Recommendations for you