Facebook F8 at a glance: This is changing with Facebook, Messenger, Instagram and WhatsApp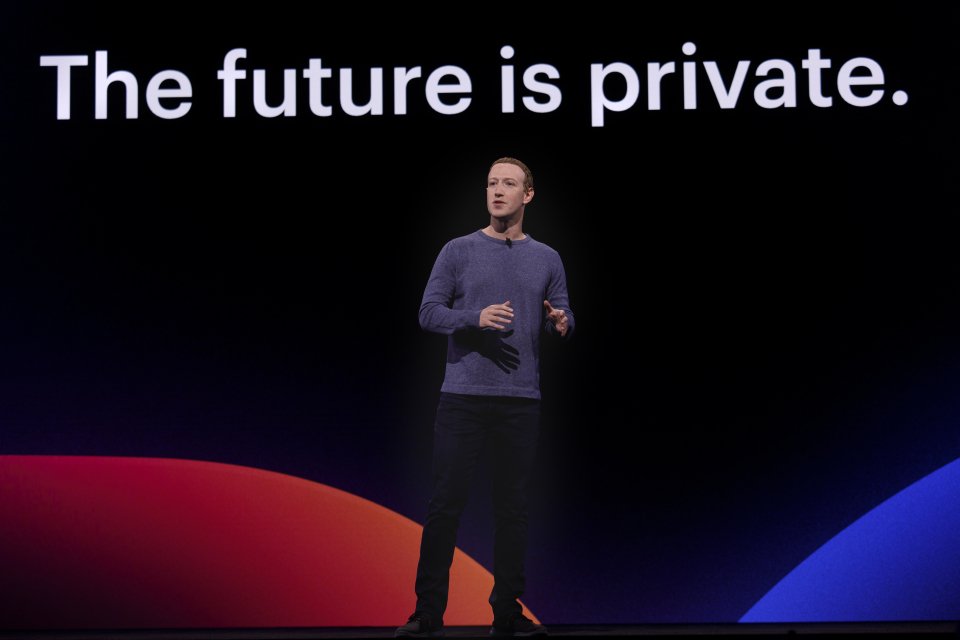 (Post picture: © 2019 Facebook)
The Facebook developer conference F8 took place yesterday. On this one shows innovations every year and is mainly aimed at developers. But there is also something interesting this year for private individuals. Facebook should get a redesign and one should focus more on privacy.
Facebook currently doesn't have a really good reputation. This is probably because you are in the past pretty sloppy with data is. Now you have sat at yesterday's conference about the plans and changes at Facebookprochen. A lot has been planned with Facebook, Facebook Messenger, Instagram and WhatsApp. This is to be enforced under the motto "The future is private". We'll go through the changes at a glance.
Innovations on Facebook
New design planned
The new FB5 design aims to modernize the interface and make it faster than before. Everyone who uses Facebook in their browser knows that the Facebook website is not necessarily the fastest. One now wants to change that. Overall, it will now be even easier to find exactly the things you are looking for and access your most-used functions.
The new design will be rolled out in the app from now on and in a few months also in the browser. Not only is this new, there are also new functions for groups:
A new group area makes it easier to discover groups
Sharing in groups becomes easier
New features to support communities
Facebook portal comes to Europe
A few months ago you got with Facebook Portal announced its own smart speaker. Facebook will also offer Portal and Portal + in Europe in 2019. WhatsApp will also be integrated. This means that you can call a friend who does not have a portal but uses WhatsApp and Messenger. Live streams should also be possible via the Facebook portal. An exact release date and prices are not yet known.
Changes in Facebook Messenger
News was also presented for the in-house messenger. We'll go through these briefly.
A faster app with less data consumption: We will completely renew the structure of the messenger so that it is faster and more data efficient than ever before. We will roll out this new version of the messenger in the course of the year.
Watch videos together: Soon it will be possible to discover and share videos from Facebook in Messenger so that you can watch them with friends and family. Videos can then be shared from the Facebook app in Messenger and others can be invited to watch them together in the chat. This function is currently being tested and will be rolled out worldwide over the course of the year.
A desktop app for Messenger: Today we're announcing the Messenger Desktop App. Once installed, the app can be used to make group video calls together ProProjects can be worked on or other things can be done parallel to the chat - and all this on the desktop. This feature is currently being tested and will be rolled out globally later this year.
Improved ways to connect with good friends: We are introducing an area in Messenger for stories and messages from family and closest friends. Here you can share insights into your own day and choose who can see this content. We will make this function available later this year.
There's something new on Instagram
Some changes have also been announced on Instagram. Most of the changes affect the Instagram Stories. Here one is only introduced next to the last one Quiz stickers add more functions. Pro Around 500 million users are said to be active on Instagram every day. They also share a lot of content about the Instagram stories - that's exactly why they want to improve them further.
Instagram Donation Stickers: In a few months, you should be able to collect donations for various organizations in your Instagram story. For this, the donation sticker can simply be selected from. 100% of these donations should go to the selected organization. Donation stickers are initially available in the US before being rolled out in other countries.
New story creation mode: In addition, there should be a new mode for creating his stories. In the coming weeks, a new function for creating stories will be presented, which makes it possible to share popular interactive elements and effects in stories without photos or videos. As a result, the community can now express itself even more freely in stories.
Shop directly from Instagram Creators: But that is not how it remains. One would like to offer in the future that one Proproducts directly from Instagram Creators. These "link" certain Proproducts in their posts and instead of asking about the price or shopping online, this will soon be done directly via Instagram.
All changes are there on the Instagram blog for reading.
Changes to WhatsApp
WhatsApp doesn't really have any news to announce. In the future, however, they would like to make it possible to write to WhatsApp users via Facebook Messenger. Specifically, you want to network all services with one another. For data protectionists the worst case scenario. You already had this idea in the spring. We are now on the verge of putting this idea into practice.
But that's not all the changes. Everything else and detailed news is there in the Facebook newsroom to read.
Recommendations for you