Facebook Messenger: Dark mode is currently being tested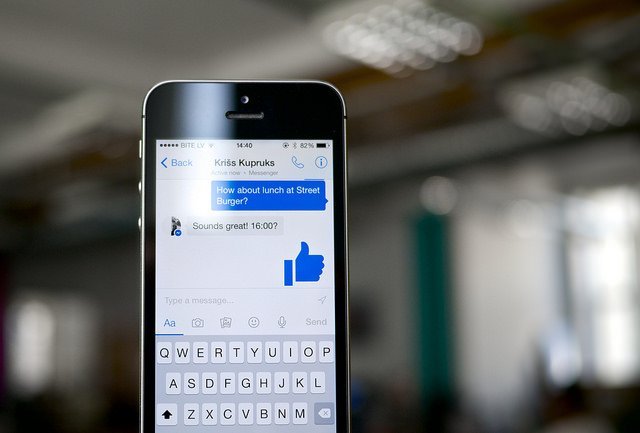 (Post picture: © 2016 flickr.com/Kārlis Dambrāns)
More and more apps and services are being given dark mode at the request of users. Facebook is now testing one of these for Facebook Messenger as well.
A dark mode extends the battery life, especially in smartphones with an AMOLED display, is easy on the eyes, especially in dark surroundings, and can also look pretty good (at least that's how I think). That is why more and more services are implementing a dark mode in their own apps. Now Facebook is also testing such a dark mode for the Facebook Messenger app on Android and iOS.
Not quite complete at the moment
App teardown expert Jane Manchun Wong drew attention to the test phase of the dark mode with a tweet that caught the attention of colleagues from Android Police. She writes that the design is currently being tested in only a few countries and that it is not quite complete yet. So white elements can still appear. It is not known which countries will participate review phase.
Facebook Messenger, apparently due to prolonged external nagging, has started public testing Dark Mode in certain countries

They have put up a fair warning that Dark Mode isn't everywhere yet so don't complain when some UI burns your eyes off

previously: https://t.co/9fCvbYXS5Z pic.twitter.com/wF3w5hsHfh

- Jane Manchun Wong (@wongmjane) December 31, 2018
If you live in a country that is participating in the dark mode tests, the option to activate will appear on the Profilm page in messenger. I live in Austria and could not find such a switch. The colleagues from Android Police couldn't find a button to activate dark mode either. Wong has already posted several screenshots showing what the new dark mode looks like:
Facebook Messenger is testing Dark Mode in the new UI

previously: https://t.co/vT6WoKikPm pic.twitter.com/A6ETE45BPN

- Jane Manchun Wong (@wongmjane) October 5, 2018
Recommendations for you