Fitbit Charge 4 presented: new features, same price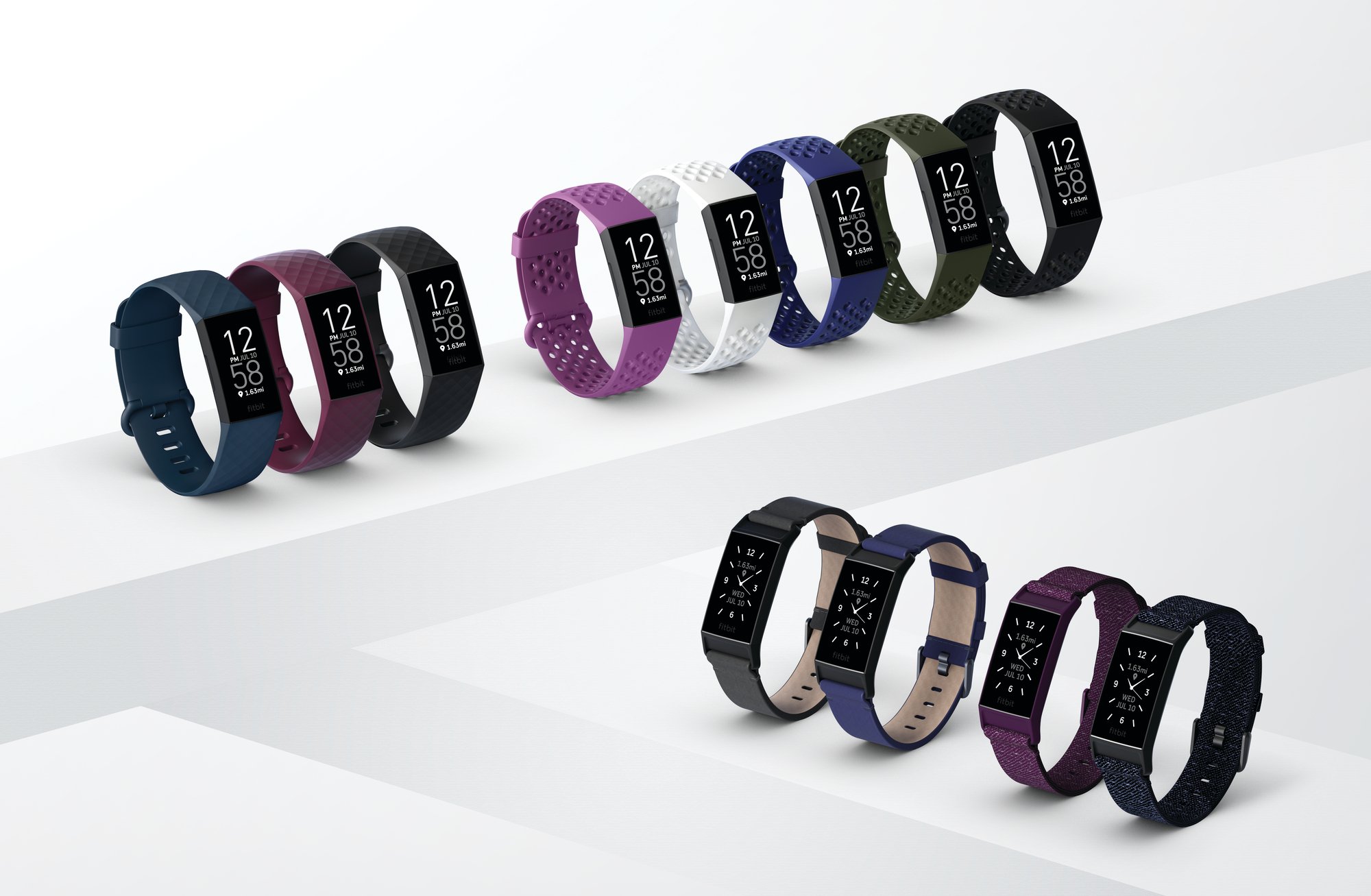 (Post picture: © 2020 Fitbit)
Despite the Google acquisition, Fitbit has a new one today Proproduct presented. The Fitbit Charge 4 is the successor to the popular fitness tracker series, which comes with GPS for the first time. All info.
Not that long ago I got the predecessor of the Fitbit Charge 4, the Charge 3, tested. If I look at the press photos, the new model looks almost no different from the old one. The entire device is still a compact band with a small touchscreen on top. For some operations, the new Charge 4 also has a capacitive button on the left. The housing itself seems to be made of aluminum again, which is available in the colors black (black), violet (rosewood) and black / blue (storm blue / black). As one would almost expect, the tape is protected against the ingress of water.
Update: As Fitbit told me, this time around, the case is made of plastic, not aluminum.
Fitbit Charge 4: Features
Probably the biggest innovation with this wearable is that Fitbit has once again installed a GPS sensor. Last you did this with the Fitbit Ionic done, and I've missed this feature ever since. It is now theoretically possible to track workouts completely without the smartphone. Routes are automatically recorded and synchronized with the Fitbit app. Spotify support is now also available for the Charge series, but again only to the same extent as with the Fitbit Versa 2 was the case – more on that in my review on this one Product.
The heart rate sensor, sleep detection and the recording of steps and floors covered are of course also available here. Fitbit Pay is also there again.
What is new, however, are the "active zone minutes". With this, the manufacturer is promoting a feature that rewards the user with such points for every minute of exercise. Depending on how intense these activities are, you get more or less of these points. So the whole thing should contribute to motivation. We already have something similar from, for example Google Fit seen. The active zone minutes are then shown in the app with all other important fitness information. The feature will first be used on the Fitbit Charge 4 and later also on other devices.
The battery should last for seven whole days. I can well imagine that, as it was also the case with the predecessor.
Fitbit Charge 4: Pricing and Availability
The new Charge 4 will be available from April 2020 for 149,95 euros in the above colors. The special edition is available for 169,95 euros with an additional band in Granite Reflective. Furthermore, Fitbit has a lot of interchangeable bracelets on offer again. These start at 29,95 euros.
Recommendations for you