Fitbit Sense presented: This is what the new top model from Fitbit can do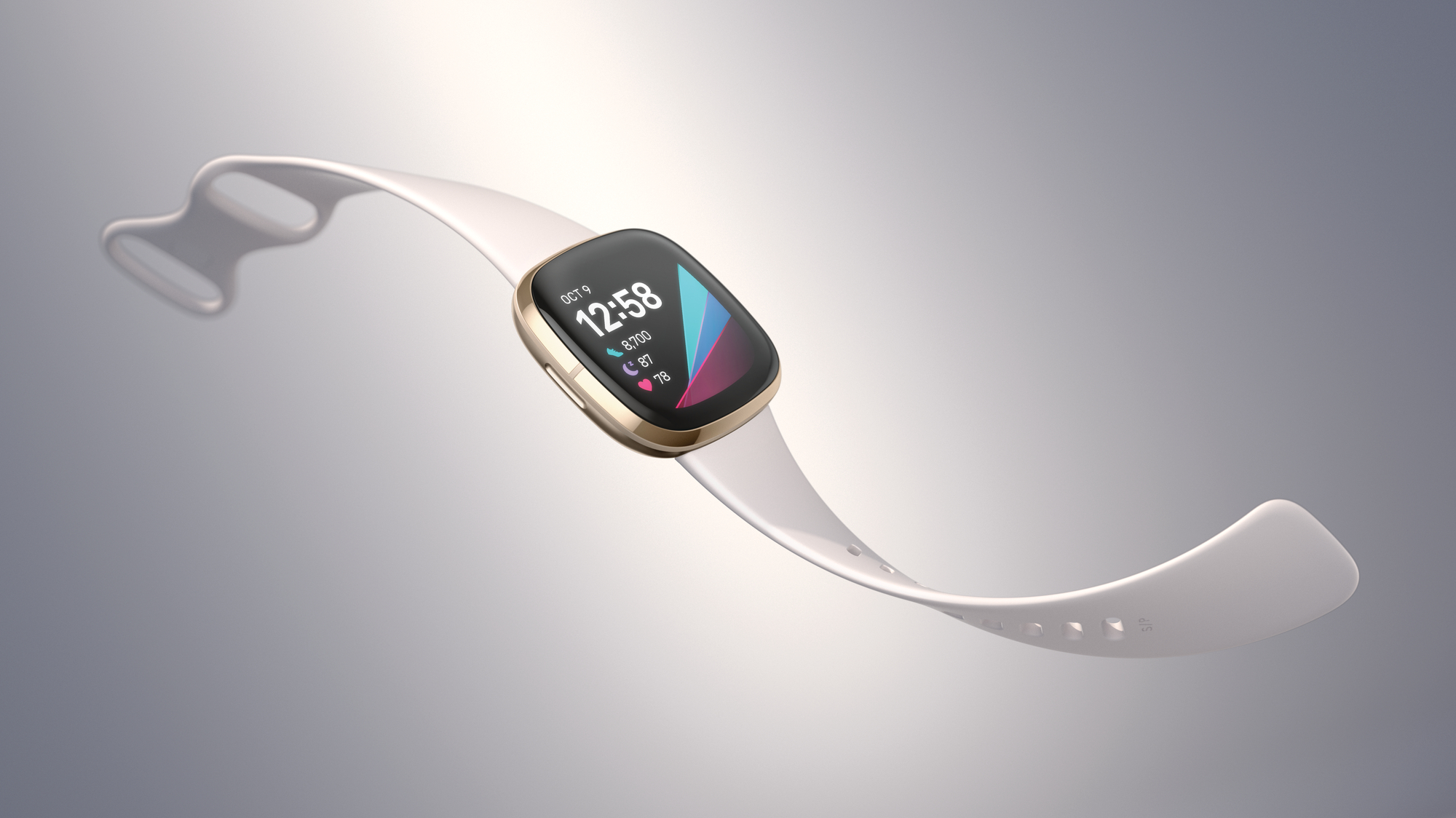 (Post picture: © 2020 Fitbit)
Fitbit introduced new wearables yesterday, including the new Fitbit Sense. The new top tracker can do that.
The Sense is a completely new smartwatch from Fitbit. Compared to other fitness wearables, the price is already in the high-end range. This is also noticeable in the integrated features. But let's start with the case first. It basically looks like that of the Verse 2 similar, with the corners being slightly more rounded.
Overall, Fitbit offers two different colors here, black and gold. The color of the case depends on the bracelet you choose. There are "Black", "Pink Clay", "Midnight" and "Lunar White" - with the latter three options you get the golden case. Finally Fitbit has also revised the mechanism for swapping the bands. This now works in a similar way to the Charge 4. In addition, you have said goodbye to the global charging station.
Fitbit Sense: Great focus on stress management and heart rate
Between the two mechanisms for swapping the bracelets you can see the new heart rate sensor, which is supported by the PurePuls 2 algorithm. This now has more photodiodes and LEDs, making the results even more accurate. In addition to the heart rate sensor, the manufacturer has also installed an EDA (electrodermal activity sensor) for stress management and a sensor for measuring the skin temperature. With the latter, the watch should, among other things, recognize when a fever is approaching.
The heart rate sensor measures the current pulse 24/7 again, as we already know from the past. In addition, you now get a notification if it is noticeably high or low. From a purely technical point of view, it is also possible that the Sense can create a full-fledged EKG. However, this requires approval from the respective governments so that we can use this feature.
Of course, well-known things are also on board. For example sleep tracking. This Fitbit wearable can also record the individual sleep phases and use this data to calculate a sleep score. In addition, there are again more than 20 sports that the Sense can record and it automatically detects when one of these sports is being practiced. The distances covered are also recorded with an integrated GPS sensor.
Of course, calls and notifications can also be received on the tracker. In addition, you can control the music playback of Spotify and Co. again. Downloading for offline playback is still not possible. What is new, however, is that in addition to Amazon Alexa, the Google Assistant is also on board. The battery life is around six days.
Fitbit Sense: pricing and availability
The new Fitbit Sense will cost 329,95 euros. Fitbit Premium is also available free of charge for six months. A date for the market launch is not yet known.
Recommendations for you