Fitbit Versa 2 presented with Alexa and Spotify support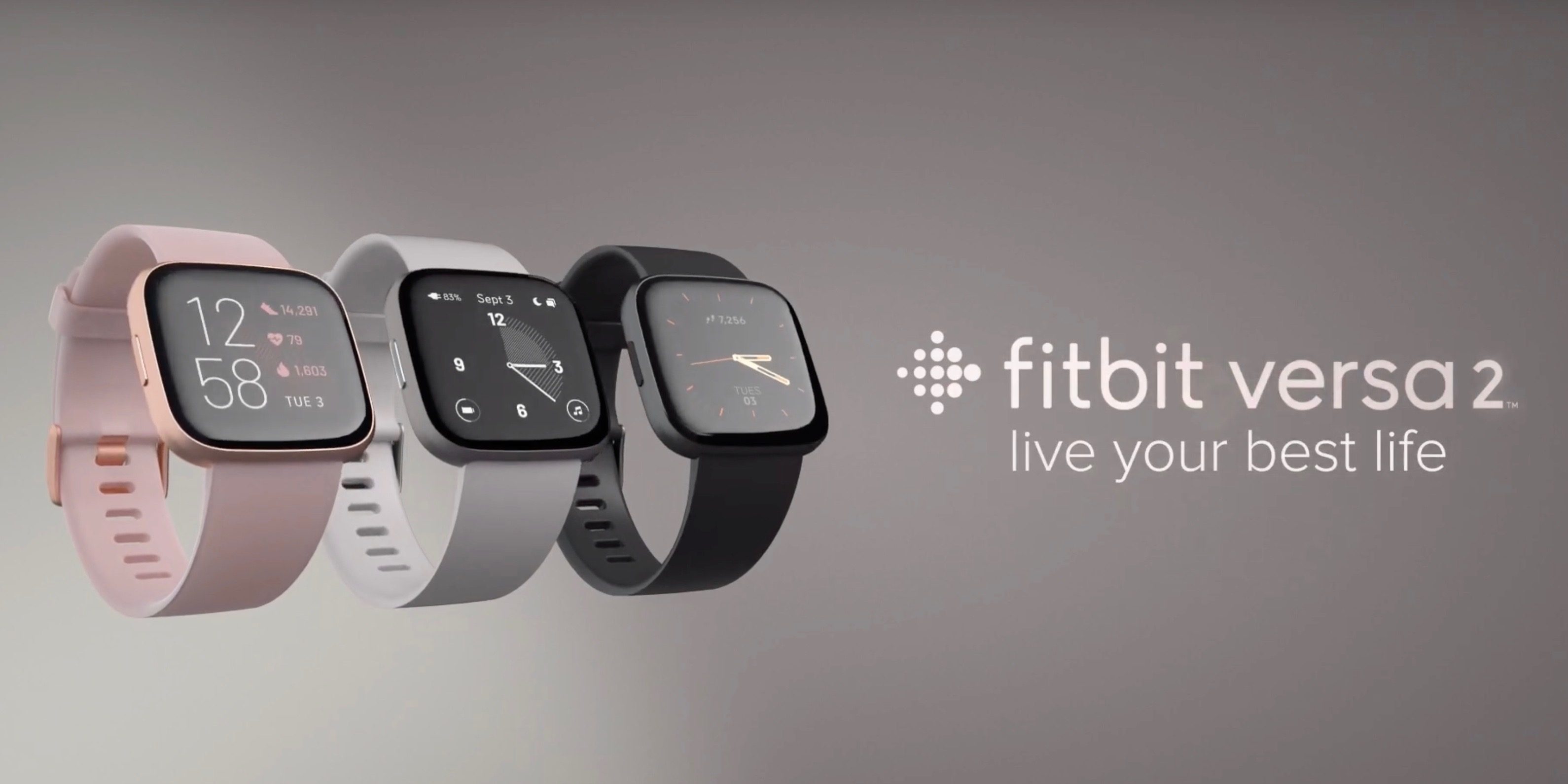 (Post picture: © 2019 Fitbit)
Slowly they piled up Fitbit Versa 2 leaks and now this has been presented. What else this has to offer besides Alexa support, I explain here.
If you put one Fitbit versa next to a Fitbit Versa 2, you can't tell the two watches apart. Fitbit kept the proven design and only introduced some new bracelets. For the Special Edition there are two fabric straps with a pretty chic pattern and several new colors for the silicone straps. What has also been retained is the water resistance, which means that the watch does not swim with it Proproblem. Although, the two models are not exactly the same. Fitbit improved the display - it's a little bigger now, based on AMOLED and can always be active if you want.
By the way: The Special Edition does not differ technically from the normal version.
Fitbit Versa 2: Many new features
Visually, the Versa 2 doesn't bring any changes, but Fitbit has given the watch all the new features.
The first thing that happened on the service front was a lot. Not only was Amazon Alexa integrated in the watch (the Versa 2 therefore also has a microphone), as we suspected in advance, but also Spotify. With Alexa you can start a Fitbit workout and with Spotify you can control, download and play music on the headphones connected to the watch. What shouldn't be missing, of course, is an NFC chip for Fitbit Pay.
Not only the Spotify support pleases me very much, but also the new one Proprocessor, which according to the manufacturer should ensure smoother performance. I hope this will make the animations less jerky than the first-gen Versa.
Special focus was also placed on new sleep functions, there are four in all. The first is called the sleep index and is intended to provide information about the quality of sleep. The second is called Smart Wake and gently wakes the user up within 30 minutes in a light sleep phase. Sleep mode activates the sound and picture of the watch while you sleep and new diagrams in the Fitbit app provide information about the estimated oxygen consumption.
Prices and availability
You can pre-order the new Versa from today. The normal version costs 199,95 euros, the special edition costs 229,95 euros. The watches will be available in stores from September 15th.
Recommendations for you