Fitbit Versa Lite Edition presented: The Versa's little sibling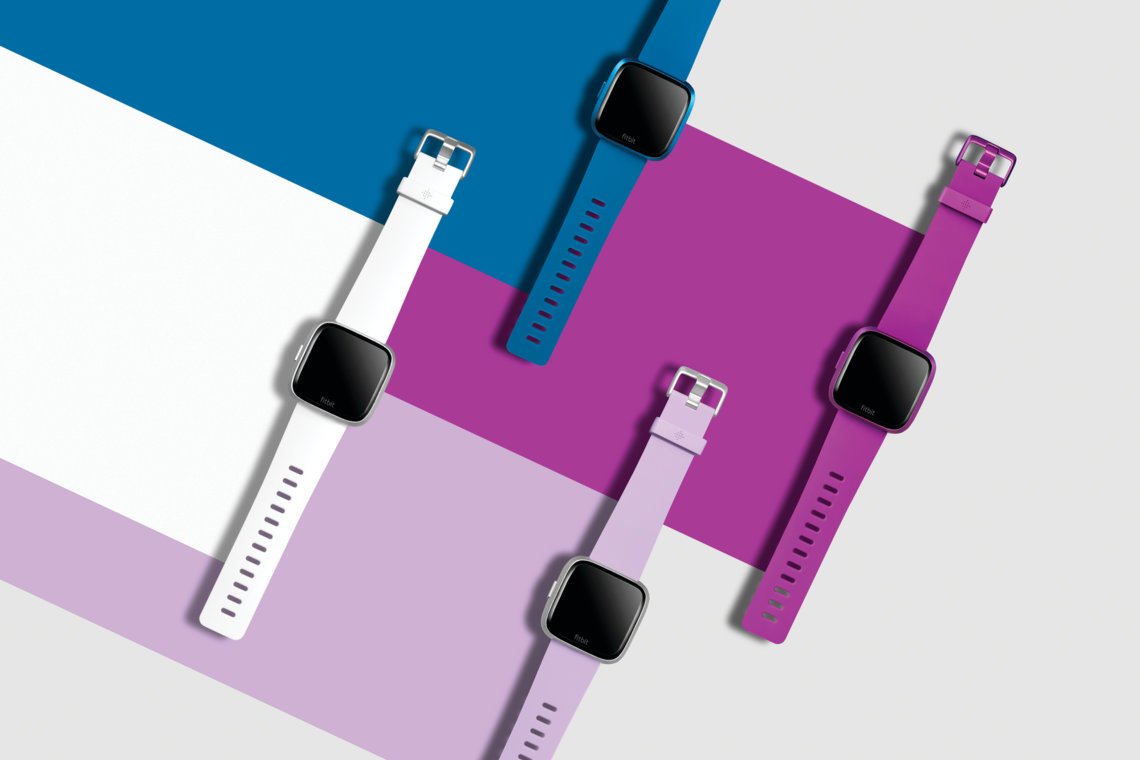 (Post picture: © 2019 Fitbit)
Fitbit introduced the Fitbit Versa Lite Edition today in San Francisco. As the name suggests, this is a scaled-down version of the Fitbit versa.
You should immediately notice that the new colors of the case and the bracelets are quite eye-catching. The silicone straps are available in charcoal, purple, navy blue, mulberry (magenta), scarlet (orange) and sunshine (yellow). Fitbit is also again offering fabric straps in navy and pink, navy and mulberry, navy and orange and black and gray. This should also make it clear who the new watch is aimed at - namely young people who may not have that much money available for such a gadget. I have embedded more details about the prices at the end of the article.
A stripped-down version of the Versa
The Versa Lite Edition shares many features with the Versa from last spring. This includes automatic training recognition, sleep, step and calorie recording and the permanent measurement of the heart rate. An SpO2 sensor, which detects when the oxygen content of the blood changes, is also on board again.
Unfortunately, some features were no longer available compared to the predecessor. We are talking about the tracking of the floors covered, the memory for your own music and the recording of workouts directly via the clock. This means that you always have to use the Fitbit app for this. Fitbit did not use GPS, as in the Versa. So you have to take your smartphone with you anyway if you want to measure covered distances.
Prices and availability
The Fitbit Versa Lite Edition will be launched in March for 160 euros. For comparison: The Fitbit Versa cost a full 200 euros when it was launched. The bracelets will cost between 30 and 100 euros.
Recommendations for you