Free public transport from April 04th: "Germany travels for free! #even betterfurther" – is that correct?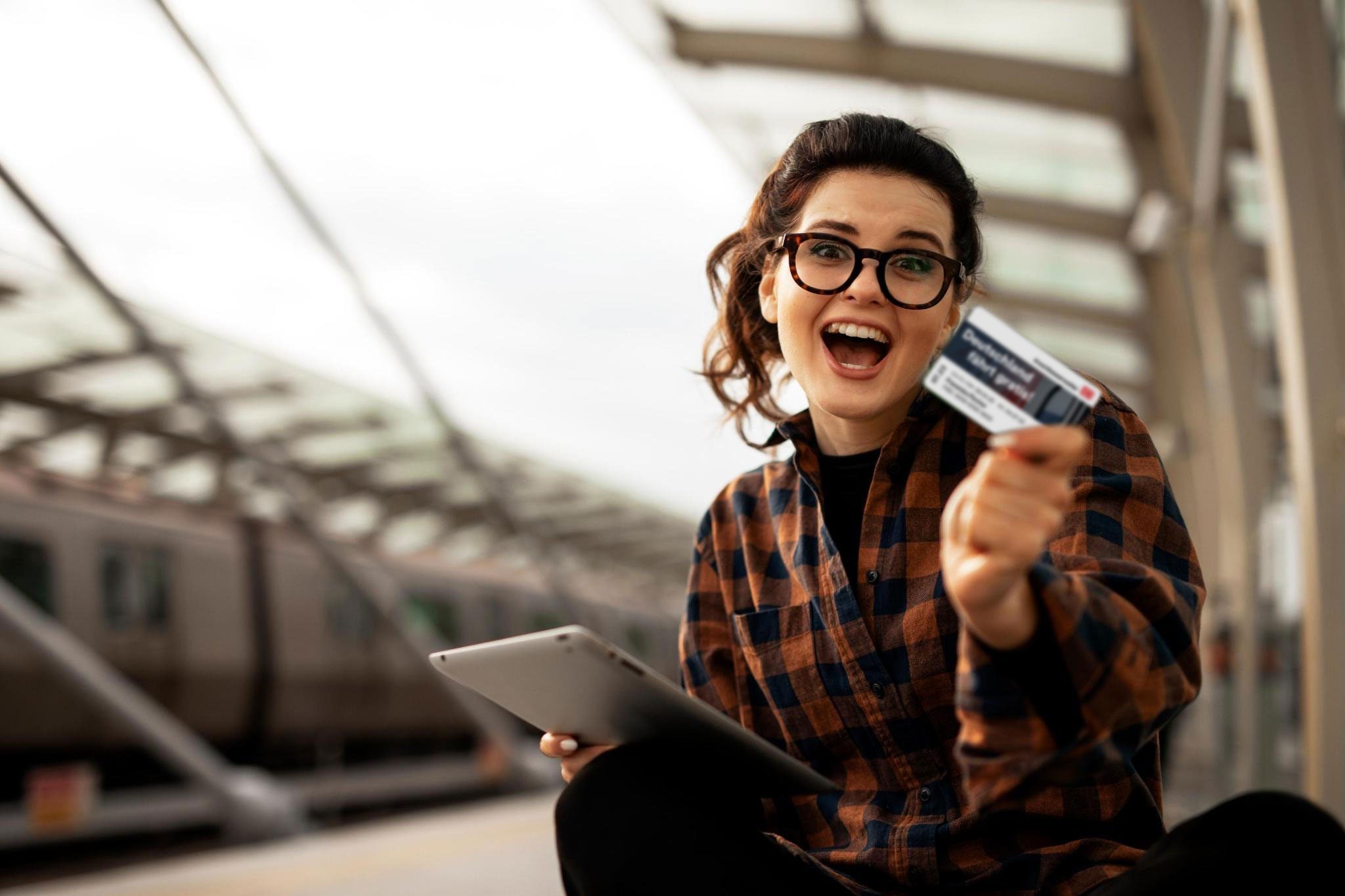 (Featured image: © 2022 deutschland-faehrt-gratis.de)
A serious-looking website with the slogan "Germany drives for free! #even better further" is said to be from the Federal Ministry of Transport, DB and VDV. This advertises a campaign with which the use of public transport in Germany should be free for three months from April 04th, 2022. Is there something to it or is it a belated April Fool's joke?
"As Deutsche Bahn, we also want to make our contribution to peace in Europe and fair climate protection," the website advertises with this sentence deutschland-faehrt-gratis.de an alleged free public transport campaign. There was actually an action last September #BetterContinue, a joint initiative by the federal government, the federal states, public transport companies and "Deutschland Mobil 2030". With the Deutschland Abo-Upgrade, passengers of local public transport throughout Germany can look forward to free travel on buses and trains from September 13th to 26th, 2021. This made it possible to use local transport beyond the area of ​​validity of your own subscription ticket.
Campaign leaflets also distributed
In addition to the website and social media attention, they also seem to have handed out leaflets on public transport. However, the authenticity of this photo or tweet cannot be verified, as no other such tweet has appeared.
there are also handouts: #even betterfurther pic.twitter.com/JxTknuwStn

— Schneisze (@schneisze) April 3, 2022
Free public transport throughout Germany from April 04th, 2022 to July 04th, 2022?
Even if the website has a very serious structure and even press releases and FAQs have been entered, you can take a look at it Imprint or in the footer disclosure. Responsible here is "Unterhaltungsfernsehen Ehrenfeld UE GmbH", in the footer there is also a logo of the ZDF Magazin Royale - so you can already guess it. Of course, it is also possible that this data was boldly taken over and that someone else is behind it. At the latest in the next late-night show with satirist Jan Böhmermann we will know more.
The action is fake, the April Fool's joke a little too late and therefore probably a little more credible. Incidentally, the Federal Ministry of Economics and Climate Protection also has this on twitter confirmed as a fake action. The action was invented, it was a fake campaign.
This is a fake campaign!

— BMDV (@BMDV_bund) April 3, 2022
Rush to DB ticket counters and hotlines?
Unfortunately, fake news spreads rapidly, as does this campaign, which was created with a great deal of effort. Unfortunately, there's nothing true about that and arguably not particularly fun for the DB. This fake campaign has now reached a large number of people, which means that increased inquiries at the ticket counters and hotlines can no longer be ruled out.
What is actually true: After negotiations by the traffic light coalition, there should soon be a ticket for local public transport to relieve all employees for 90 days for 9 euros/month, like the NDR reports. A really real campaign is the Austrian one Climate ticket, with which the use of all public transport (bus, train) throughout Austria is possible at a price of 1.095 euros per year.
Recommendations for you
There are currently no personal recommendations.