>> Test the latest technology and much more: apply to us! <
Galaxy Fold 2 with a display made of thin glass instead of plastic?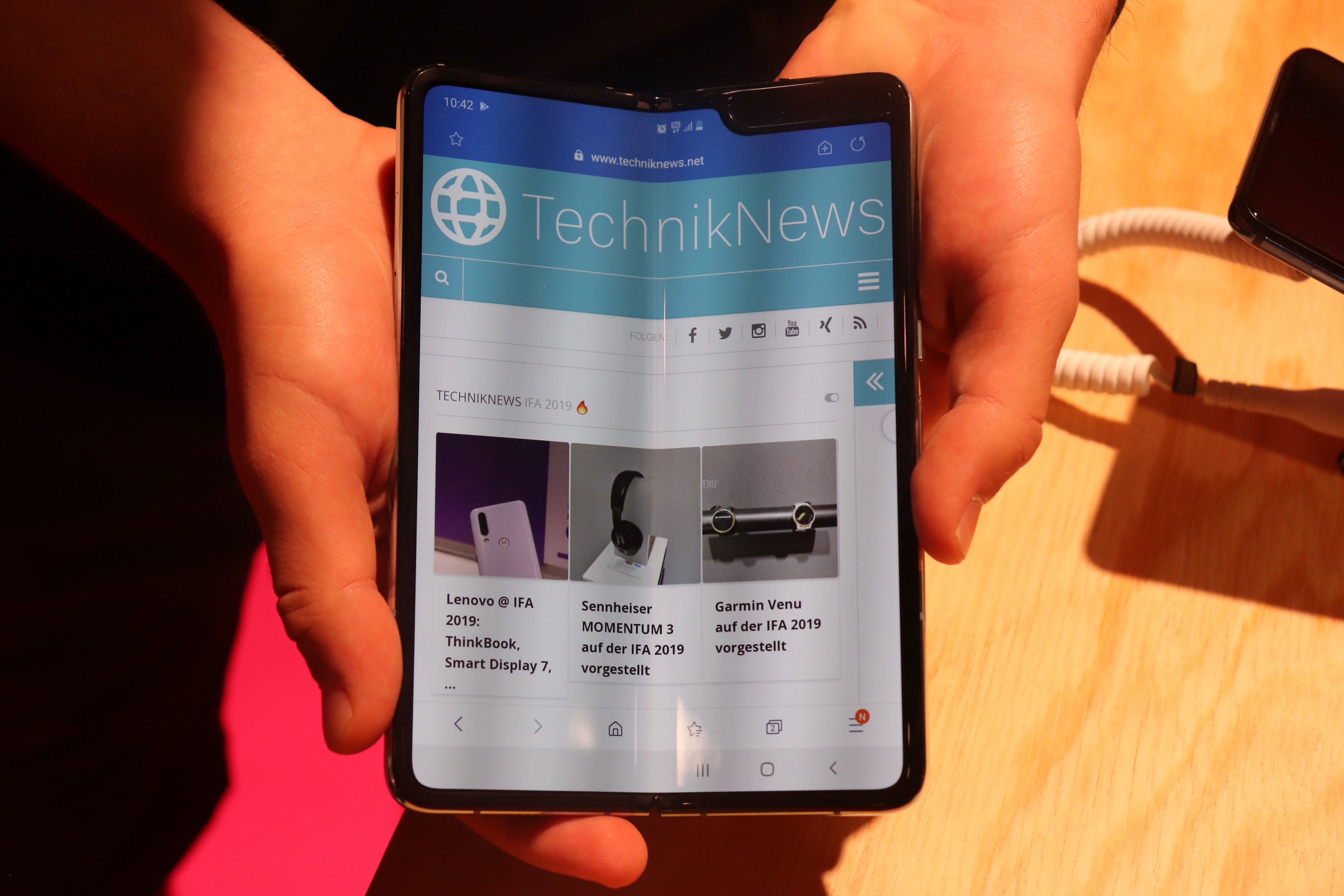 (Post picture: © 2019 TechnikNews)
So far, foldable smartphones have only had plastic displays, since anything else would break. With the Galaxy Fold 2, Samsung could do something new probeer
As everyone knows, the first Samsung had to be Galaxy fold with many Prostruggle. One of them was that accidentally peeling off the plastic layer broke the device. However, Samsung could not use glass in the form used in other smartphones, as this would be destroyed when folded.
The solution: a very thin glass ?!
Now the well-known leaker "Ice Universe" came and posted a picture of a Galaxy Fold 2 with a thin layer of glass. This is particularly intended to ensure that the panel is flatter and less uneven. So it is quite possible that you no longer feel the gap in the middle that you know from the first fold. The only question left is what the stability is like. Samsung will very likely introduce the smartphone next to the Galaxy S20 in February.
It can be confirmed that the Galaxy Fold2 leaked not long ago will use an ultra-thin glass cover for the first time in the world, replacing plastic materials. The screen looks flatter and has fewer wrinkles. In fact, this is the correct cover material for foldable phones. pic.twitter.com/BS73BCsA4N

- Ice universe (@UniverseIce) December 24, 2019
Street: SamMobile
Recommendations for you